"Aquí está Eliseo, hijo de Safat, quien derramó agua sobre las manos de Elías."
2 Reyes 3:11 Nunca olvidaré el momento cuando Dios le habló a mi corazón acerca de la dirección que debía de tomar mi vida en el año 2007. Él dij "Alguien tiene que arreglar las sillas." Para alguien que es muy apasionada para enseñar la Palabra de Dios, ya sea oralmente o por escrito, esa fue una fuerte instrucción para asimilar. Y sin embargo yo sabía que Dios me estaba diciendo que ya era tiempo en mi vida para "arreglar las sillas" para que otros proclamen el evangelio, el tiempo ya para servir atrás en el fondo y beneficiar a otros para que ellos tengan un ministerio publico, y también para aquellos que ellos ministran diariamente.
Después de "luchar" con el Espíritu de Dios por un tiempo (y ¡perder!), finalmente me sometí a lo que Dios me había llamado en ésta estación de mi vida. Todo esto resultó en una de mis mejores y más recompensadas estaciones de mi vida. Como Elías, "derramé agua en las manos" de otros en ministerios públicos, y cuando las estaciones cambiaron, Dios me bendijo con una "doble porción" de Su unción en el trabajo de mis propias manos. No tengo palabras para agradecer por lo que ahora Dios me permite hacer, en mi trabajo como escritora y oradora.
Sin embargo, si Él me llama a otra estación para arreglar las sillas o derramar agua sobre las manos de otros, ahora sé que eso también será un tiempo de servicio bendecido, y tiempo también cuando el ministerio que Él ha confiado en mí será multiplicado muchas veces más. Porque cuando yo insisto en ser la que está en vista al público, la que está en el centro del escenario con un ministerio visible, limito ese ministerio a lo que solamente yo puedo hacer. Y, de acuerdo a Jesús, lo que yo puedo hacer sin Él es ¡absolutamente nada!
Una vez escuché a alguien decir que si nosotros insistimos en manufacturar la plataforma de nuestro propio ministerio, entonces también tenemos que manufacturar nuestra propia unción. Que gran verdad es esa - ¡Y que humildad! Que todos tengamos corazones para servir a donde sea que Dios nos ha puesto, ya sea públicamente o derramando agua sobre las manos de otros. Si mantenemos esa actitud y servimos consecuentemente, veremos el poder de Dios obrar en nosotros y a través de nosotros, cambiando las vidas de otros a nuestro alrededor, lo mismo que a muchos más que nunca conoceremos a éste lado de la gloria.
No se preocupen por elogios y recompensas, mis queridos amigos; busquen solamente el aplauso del cielo, Y Dios los bendecirá con la doble porción necesaria para llenar con plenitud Sus propósitos en la vida de cada uno de ustedes.
***
Elisha the son of Shaphat is here,
who poured water on the hands of Elijah.
2 Kings 3:11
I'll never forget the time that God spoke to my heart about direction for my life in 2007. He said, "Somebody has to set up the chairs." For someone who is passionate about teaching the Word of God, whether orally or in written form, that was a tough instruction to assimilate. And yet I knew God was telling me that it was a time in my life of "setting up chairs" for others to proclaim the gospel, a time of serving in the background and giving myself away for the benefit of others in public ministry, as well as for those they ministered to daily.
After "arm wrestling" the Spirit of God for a while (and losing!), I finally gave in and submitted myself to what God had called me to for that season. As it turned out, it was one of the most rewarding and blessed seasons of my life. Like Elisha, I "poured water on the hands" of others in public ministry, and when the seasons changed, God blessed me with a "double portion" of His anointing on the work of my own hands. I am grateful beyond words for what God is now allowing me to do, both in my writing and speaking.
However, if He calls me back to another season of setting up chairs or pouring water on the hands of others, I know now that it too will be a blessed time of service, a time when the ministry He's entrusted to me will be multiplied many times over. For when I insist on being the one in the limelight, the one who is center-stage in visible ministry, I limit that ministry to what I myself can do. And, according to Jesus, what I can do without Him is absolutely nothing!
I once heard someone say that if we insist on manufacturing our own ministry platform, we will also have to manufacture our own anointing. How true that is—and how humbling! May we all have hearts that are willing to serve wherever God places us, whether publicly or pouring water on the hands of others. If we will maintain that attitude and serve accordingly, we will see the power of God working in and through us, changing the lives of those around us, as well as many we may never meet this side of glory.
Don't worry about awards and accolades, dear ones; seek only the applause of heaven, and God will bless you with the double portion necessary to fulfill His purposes for your life.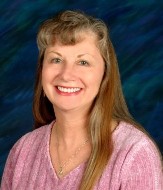 Kathi Macias, popular speaker and prolific author, is an Angel-award winning writer who has published twenty-one books and hundreds of articles. Whether keyboarding her latest book, keynoting a conference, or riding on the back of her husband's Harley, Kathi "Easy Writer" Macias is a lady on a mission to communicate God's vision. Her insightful words—filled with passion, humor and soul nourishment—refresh audiences from all walks of life. To book Kathi for your next event, email kenbarry@thebarryagency.com. For more information, visit www.KathiMacias.com. Spanish translations by Cynthia Alcantara (cynthia.alcantara1@gmail.com).