Plenamente convencido de que todo lo que había prometido, era también poderoso para hacerlo.
Romanos 4:21 RV Ha sido dicho de Abraham que él era un amigo de Dios y el padre de muchas naciones, pero lo que más me impacta sobre este patriarca bíblico es que él fue "totalmente persuadido" de que Dios podría y realizaba Sus promesas, sin tener en cuenta circunstancias aparentemente imposibles.
Supongo que esta declaración sobre Abraham me afecta más porque muy a menudo me pregunto si estoy totalmente persuadida. Quizás en mi mente, sí, pero mi corazón es tan a menudo indeciso sobre asuntos de la fe. ¿Cómo sé esto? Porque puedo proclamar tan fácil y enérgicamente la fe en esos asuntos, pero cuando oigo de alguien en sufrimiento o hasta estar dispuesto a morir para defenderlos, me pregunto con qué rapidez me quebrantaría de ser puesta en la misma situación. Por lo tanto llego a la conclusión que estoy "algo persuadida," pero posiblemente no tan "totalmente".
Esto me concierne porque creo que la mayor parte de la iglesia cae en esa misma categoría. ¿Pero es posible que la razón por la que no estamos "totalmente persuadidos" sea porque leemos mal el verso y pensamos que somos nosotros mismos los que debemos ser fieles para "realizar" esto qué hemos prometido, en vez de reposar en la fidelidad de Dios para realizar Sus promesas?
Abraham fue tan total y completamente persuadido de que Dios era fiel a Su Palabra que cuando el Señor le pidió sacrificar a su hijo Isaac (el único hijo nacido de la promesa de Dios), él inmediatamente llevó a su hijo al monte y lo ató sobre el altar. ¡No sólo estaba él dispuesto a permitir que su hijo fuera sacrificado, sino que hasta él mismo estaba dispuesto a levantar el cuchillo y realizar el sacrificio! ¿Por qué? Porque él sabía que Dios había prometido sacar adelante una gran nación de Isaac; confiando totalmente en la promesa de Dios, él resolvió ser obediente a la orden de Dios y confiar en Dios para realizar aquella promesa, en la forma como Él lo disidiera.
Esta es una fe seria, ¿verdad? Abraham podía obedecer Dios porque él fue "totalmente persuadido" que Dios — no él, Abraham— sería fiel. ¿Y cuál es la promesa que Dios nos ha hecho? Esta es una promesa sobre la cual el escritor de Romanos dijo que él también había sido persuadid "Por lo cual estoy cierto que ni la muerte, ni la vida, ni ángeles, ni principados, ni potestades, ni lo presente, ni lo por venir, ni lo alto, ni lo bajo, ni ninguna criatura nos podrá apartar del amor de Dios, que es en Cristo Jesús Señor nuestro (Romanos 38-39 RV).
Que nuestra proclamación hoy sea que seamos "totalmente persuadidos" de esta gran verdad del amor interminable, indefectible, incondicional de Dios por nosotros. Cuando entendamos que esto es la fidelidad de Dios, y Suya solamente, que no permitirá que nosotros seamos separados de Su amor, vamos a poder entonces completar nuestro viaje terrenal con la misma fe confidente que "totalmente persuadió" a nuestro padre Abraham.
***
And being fully persuaded that, what he had promised, he was able also to perform.
Romans 4:21, KJV It has been said of Abraham that he was a friend of God and the father of many nations, but what impacts me most about this biblical patriarch is that he was "fully persuaded" that God could and would fulfill His promises, regardless of seemingly impossible circumstances.
I suppose this statement about Abraham impacts me most because I so often question whether or not I am fully persuaded. Perhaps in my mind, yes, but my heart is so often wishy-washy about matters of the faith. How do I know this? Because I can so readily and emphatically proclaim faith in those matters, but when I hear of someone suffering or even dying to defend them, I wonder how quickly I would cave if put in the same situation. I therefore come to the conclusion that I'm "somewhat persuaded," but possibly not "fully" so.
That concerns me because I believe much of the Church falls into that same category. But is it possible that the reason we are not "fully persuaded" is because we misread the verse and think that it is we ourselves who must be faithful to "perform" that which we've promised, rather than resting on God's faithfulness to fulfill His promises?
Abraham was so fully and completely persuaded that God was true to His Word that when the Lord called on him to sacrifice his son Isaac (the only son born of God's promise), he immediately took his son up the hill and tied him down on the altar. Not only was he willing to allow his son to be sacrificed, but he was even willing to raise the knife and fulfill that sacrifice himself! Why? Because he knew that God had promised to bring forth a great nation from Isaac; relying fully on God's promise, he resolved to be obedient to God's command and trust God to fulfill that promise, however He chose to do so.
That's some serious faith, isn't it? Abraham could obey God because he was "fully persuaded" that God—not he, Abraham—was faithful. And what is the promise that God has made to us? It is a promise about which the writer of Romans said he too was persuaded: "For I am persuaded that neither death nor life, nor angels nor principalities nor powers, nor things present nor things to come, nor height nor depth, nor any other created thing, shall be able to separate us from the love of God which is in Christ Jesus our Lord" (Romans 8:38-39, NKJV).
May our proclamation today be that we are "fully persuaded" of this great truth of God's unending, unfailing, unconditional love for us. When we understand that it is God's faithfulness, and His alone, that will not allow us to be separated from His love, we can complete our earthly journey in the same confident faith that "fully persuaded" our father Abraham.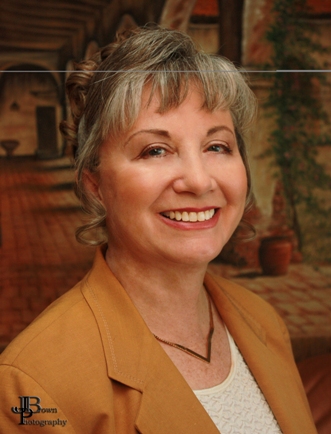 Kathi Macias, popular speaker and prolific author, is an Angel-award winning writer who has published nearly thirty books, including her latest releases, Mothers of the Bible Speak to Mothers of Today (New Hope Publishers) and My Son John (a novel from Sheaf House). Whether keyboarding her latest book, keynoting a conference, or riding on the back of her husband's Harley, Kathi "Easy Writer" Macias is a lady on a mission to communicate God's vision. Her insightful words—filled with passion, humor and soul nourishment—refresh audiences from all walks of life. Join Kathi as she hosts "Write the Vision" every Thursday from 6—7 p.m. (Pacific Time) via THE International Christian Network (www.theicn.com). To learn more about Kathi or to book her for your next event, visit www.KathiMacias.com. Spanish translations by Cynthia Alcantara (cynthia.alcantara1@gmail.com).