Fíate de Jehová de todo tu corazón, y no te apoyes en tu propia prudencia.
Reconócelo en todos tus caminos, y Él enderezaraa tus veredas.
Proverbios 3:5-6 RV Si yo tuviera que depender de mi propio entendimiento ahora mismo, estaría bien deprimida. Definitivamente las noticias no están bien, ¿verdad? Económicamente, estamos en un inodoro; "Saturday Night Live" define las elecciones; el número de desempleados sigue subiendo; el crimen se ha desenfrenado — y los expertos predicen que esto solamente empeorará.
¡YIKES! Si yo no hubiera leído ya el final del Libro y sé quién gana, podría estar tentada a lanzarme de una ventana. (¡Por supuesto, ya que vivo en una casa de solamente un piso, indudablemente solamente me romperia varios huesos y luego tendría que seguir en el mismo estado lamentable de antes solamente que ahora lo haria en un cuerpo enyesado!).
Seriamente, mi gente, aunque yo haya sido un miembro del Equipo de Oración Presidencial desde su inicio y esté activamente implicada ahora en "orar por el voto" y busco de Dios para la dirección clara en todo momento, debo de confesar que esto es una lucha diaria - aún momento por momento - para quedarme enfocada en Él, quién ha prometido guardarnos en la paz perfecta mientras recordemos quién es el responsable y a quien nos ha llamado para servir. Pero si nos disciplinamos para hacer esto, entonces nosotros podemos mirar las circunstancias oscuras alrededor de nosotros y verlas como ocasiones de oro para brillar por Jesús. Y si el mundo alguna vez tenía que ver una luz brillar en la oscuridad, es ahora, amén.
No puedo decirles que quedándose enfocados en Dios y confiando en Él para conducirnos y dirigirnos durante estos tiempos de preocupacion no experimentarémos problemas o que Él nos aislará de alguna manera de todos los problemas. (Él podría, por supuesto, pero no hace. ¿Por qué? ¡Porque Él nos ama lo suficiente como para permitir que nosotros nos pongamos fuertes en la tribulación al grado que confiemos en Él en medio de ello!)
Y eso es el secreto. Realmente no es sobre nosotros — nuestras necesidades, nuestros deseos, nuestros problemas, nuestros infortunios, nuestras difficulties…o nuestras capacidades de vencer aquellas cosas. Es sobre Él — Su provisión, Su protección, Su fidelidad, Sus proyectos, Sus propósitos…y Su gloria. ¡Si nos cometemos para andar con Él (y de buena gana permitirle llevarnos cuándo nuestra fuerza se desgaste!), Él nos traerá con seguridad de regreso a nuestro hogar, sin tener en cuenta lo que podemos soportar en el viaje. Saber que la eternidad es asegurada en Su presencia hace todo esto que valga la pena, ¿verdad?
A pesar de lo ocupado que está usted o lo triste de las circunstancias, permanezca cerca de Él, escuchando Su susurro y Su latido del corazón, y confíe en Él para poder permanecer fieles hoy...
***
Trust in the Lord with all your heart, and lean not on your own understanding;
in all your ways acknowledge Him, and He shall direct your paths.
Prov. 3:5-6
If I had to depend on my own understanding right now, I'd be depressed. The news is definitely not good, is it? Economically, we're in the toilet; Saturday Night Live is defining the elections; jobless rates continue to rise; crime is rampant—and the pundits predict that it will only get worse.
YIKES! If I hadn't already read the end of the Book and know who wins, I might be tempted to throw myself out the window. (Of course, since I live in a one-story house, I'd undoubtedly just break several bones and then have to continue on in the same sorry state as before except that I would now be doing it all in a body cast!)
Seriously, folks, though I have been a member of the Presidential Prayer Team since its inception and am now actively involved in "praying the vote" and seeking God for clear direction every step of the way, I must admit that it is a daily—even moment-by-moment—struggle to stay focused on the One who has promised to keep us in perfect peace so long as we remember who's in charge and whom it is we are called to serve. But if we will discipline ourselves to do that, then we can look at the dark circumstances around us and see them as golden opportunities to shine for Jesus. And if the world ever needed to see a light shining in the darkness, it's now, amen?
I can't tell you that by staying focused on God and trusting Him to lead and guide us through these troubled times that we won't experience those troubles or that He will somehow insulate us from all problems. (He could, of course, but He doesn't. Why? Because He loves us enough to allow us to grow strong in tribulation to the extent that we trust Him in the midst of it!)
And that's the secret. It really isn't about us—our needs, our wants, our problems, our woes, our difficulties…or our abilities to overcome those things. It's about Him—His provision, His protection, His faithfulness, His plans, His purpose…and His glory. If we will commit ourselves to walk with Him (and gladly allow Him to carry us when our strength is spent!), He will bring us safely home, regardless of what we may endure on the journey. To know that eternity is assured in His presence makes it all worthwhile, doesn't it?
So regardless of how busy you get or how bleak the circumstances, stay close to Him, listen for His whisper and His heartbeat, and trust Him to enable you to remain faithful today…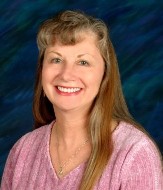 Kathi Macias, popular speaker and prolific author, is an Angel-award winning writer who has published twenty-one books and hundreds of articles. Whether keyboarding her latest book, keynoting a conference, or riding on the back of her husband's Harley, Kathi "Easy Writer" Macias is a lady on a mission to communicate God's vision. Her insightful words—filled with passion, humor and soul nourishment—refresh audiences from all walks of life. To book Kathi for your next event, email kenbarry@thebarryagency.com. For more information, visit www.KathiMacias.com. Spanish translations by Cynthia Alcantara (cynthia.alcantara1@gmail.com).