"Porque yo Jehová no cambio; por esto, hijos de Jacob,
No habéis sido consumidos."
Malaquías 3:6 RV Yo se que el Otoño oficialmente comenzó en Septiembre, pero para mí Octubre siempre significa el cambio de las estaciones. En mi libro ya el Verano ha terminado oficialmente, y como vivo en el desierto de California del Sur, ese es un cambio en el que me regocijo. Últimamente se ha dicho mucho acerca de cambios, aunque eso en si no es nada nuevo. Nosotros que andamos en este planeta en nuestros "trajes de cuerpo" temporales sabemos que el cambio es sólo algo que pasa — bueno, mal, o indiferente. Sólo cuando todo parece haberse caído en su lugar y nos cerramos la cremallera ("zipper") a lo largo del gozo de la vida - zas, algo choca contra nosotros y todo se cambia. A la inversa, cuando las circunstancias son tan malas como pueden llegar a ponerse, nos agarramos de la esperanza que finalmente las cosas cambiarán para bien.
¿Pero no es maravilloso saber que en medio de un mundo que se cambia con los vientos predominantes, Dios nunca cambia? El mismo Dios que prometió a la gente judía en el Antiguo Testamento, "Porque soy el Señor, Yo no cambio," también dice en el Nuevo Testamento, "Jesucristo es el mismo ayer, hoy, y por los siglos" (Hebreos 13:8). Si nos agarramos a algo más, colocando nuestra esperanza en todas partes, menos en la naturaleza incambiable de un Dios amoroso y misericordioso, nos prestamos para la peor desilusión imaginable.
La mayor ventaja para nosotros de la naturaleza incambiable de Dios es que debido a ello, nosotros no seremos consumidos, o destruidos. ¿Merecemos ser consumidos? ¡Absolutamente! Pero el amor incondicional de Dios y Su piedad, que no cambia, hasta ahora superan nuestra capacidad y propensión de separarnos de Él por el pecado que la sima entre nosotros ha sido cruzada. Nuestro Dios incambiable anduvo a través de aquel puente construido por la sangre de Su propio Hijo para extender Su mano en la reconciliación y ofrecernos a llevarnos de regreso a través de ese puente para entonces poder sentarnos en el mismo trono del Creador y Rey del Universo. ¡Si no celebramos nada más hoy, podemos alegrarnos en el hecho que Dios es bueno — y Él nunca cambia!
***
"For I am the Lord, I do not change; therefore you are not consumed,
O sons of Jacob."
Malachi 3:6
I know autumn officially began in September, but October always signifies the changing of seasons to me. Summer is now officially over in my book, and because I live in the Southern California desert, that's a change I enjoy.
There has been a lot of talk about change lately, though that in itself is nothing new. We who walk this planet in our temporal "body suits" know that change is just something that happens—good, bad, or indifferent. Just when everything seems to have fallen into place and we're zipping along enjoying life—wham, we get broadsided and everything changes. Conversely, when circumstances are about as bad as they can get, we cling to the hope that eventually things will change for the better.
But isn't it wonderful to know that in the midst of a world that changes with the prevailing winds, God never changes? The same God who promised the Jewish people in the Old Testament, "For I am the Lord, I do not change," also says in the New Testament, "Jesus Christ is the same yesterday, today, and forever" (Hebrews 13:8). If we are clinging to anything else, placing our hope anywhere but in the unchanging nature of a loving and merciful God, we are setting ourselves up for the worst disappointment imaginable.
The greatest benefit to us of God's unchanging nature is that because of it, we will not be consumed, or destroyed. Do we deserve to be consumed? Absolutely! But God's unconditional love and mercy, which does not change, so far surpasses our ability and propensity to separate ourselves from Him through sin that the chasm between us has been crossed. Our unchanging God walked across that bridge built by His own Son's blood to reach out His hand in reconciliation and offer to walk us back across so we can sit at the very throne of the Creator and Ruler of the Universe. If we celebrate nothing else today, may we rejoice in the fact that God is good—and He never, ever changes!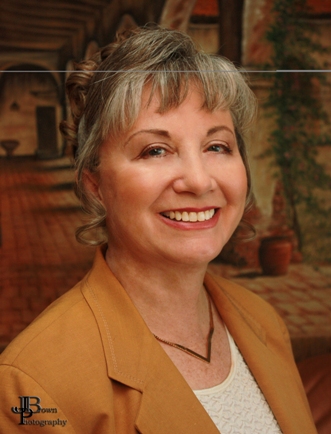 Kathi Macias, popular speaker and prolific author, is an Angel-award winning writer who has published nearly thirty books, including her latest releases, Mothers of the Bible Speak to Mothers of Today (New Hope Publishers) and My Son John (a novel from Sheaf House). Whether keyboarding her latest book, keynoting a conference, or riding on the back of her husband's Harley, Kathi "Easy Writer" Macias is a lady on a mission to communicate God's vision. Her insightful words—filled with passion, humor and soul nourishment—refresh audiences from all walks of life. Join Kathi as she hosts "Write the Vision" every Thursday from 6—7 p.m. (Pacific Time) via THE International Christian Network (www.theicn.com). To learn more about Kathi or to book her for your next event, visit www.KathiMacias.com. Spanish translations by Cynthia Alcantara (cynthia.alcantara1@gmail.com).