Y ellos le han vencido por medio de la sangre del cordero y de la palabra del testimonio de ellos, y menospreciaron sus vidas hasta la muerte.
Apocalipsis 12:11 RV No sé como es usted, pero yo prefiero palabras de aliento que palabras desalentadoras mis queridos amigos, mensajes positivos a negativas advertencias. Y mientras doblamos la esquina a partir de 2008 al 2009, los medios de comunicación están llenos de noticias desalentadoras y de informes negativos. Las oímos en todas partes, y si no tenemos cuidado, vamos a empezar a creer en ellas y a vivir a consecuencia de ellas.
¿Quiere eso decir que ninguno de esos mensajes negativos son verdaderos? Por supuesto que no. Muchos de ellos pueden ser-y tal vez son aún peor. Pero las malas noticias del juicio y las advertencias no deben dictar el contenido de nuestro corazón o el cumplimiento de nuestro llamado.
Hay un dicho común entre los Cristianos de que tenemos que 'leer el final del Libro y ¡ganamos!' No hay mayor final para cualquier libro que esa positiva verdad, mis amigos. Sin embargo... si han leído todo el libro (¡y yo espero que lo hayan hecho, y muchas veces!), ustedes saben que Dios no se nos prometió una existencia libre de problemas en este mundo mientras esperamos la victoria final del capítulo.
Y de ahí es donde viene el miedo. Dejamos el centro de nuestra atención a la deriva de los resultados finales y de las circunstancias temporales, y nos olvidamos que no nos corresponde a nosotros tener dientes de arena, ni amarrarnos los cordones de nuestros zapatos, y de alguna manera vamos a superar los obstáculos y desafíos imposibles. Dios es el Uno-el único-que nos puede llevar a nosotros segura y victoriosamente, hasta el final. Y Él nos ha dado todo lo que necesitamos para aguantar durante el viaje: la sangre del Cordero, quien pagó nuestro precio por el pecado y nos restauró a la relación con el Padre; la habilidad de proclamar el Evangelio a todos los que escuchen, y el perfecto amor que fluye del trono de Dios y derrite el miedo a la muerte con la promesa de vida eterna con Ėl.
Es todo lo que nosotros jamás necesitaremos, mis queridos amigos. Independientemente de lo que el mundo nos puede tirar a nosotros en este Año Nuevo, tenemos la promesa y la provisión de Dios, que nos permite mirar a través de lo temporal a lo eterno, para mantener nuestros ojos fijos en el Premio y el anhelo de nuestros corazones por el cielo. Nada de lo que hay aquí puede empezar a compararse con las cosas que Dios ha preparado para nosotros una vez que nuestra vida pase a la siguiente. Por lo tanto, regocíjense en el Año Nuevo, mis amigos, y no se desanimen por los informes negativos, y recuerden, ¡lo mejor está todavía por venir!
***
"And they overcame him by the blood of the Lamb and by the word of their testimony,
and they did not love their lives to the death."
Revelation 12:11
I don't know about you, but I prefer encouraging words to discouraging ones, positives messages to negative warnings. And as we turn the corner from 2008 to 2009, the media is full of discouraging, negative reports. We hear them everywhere, and if we aren't careful, we'll begin to believe them—and to live accordingly.
Does that mean none of those negative messages are true? Of course not. Many of them may be—and worse. But bad tidings and doomsday warnings should not dictate the tenor of our hearts or the fulfillment of our calling.
There is a common saying among Christians that we have "read the end of the Book—and we win!" There is no greater ending to any book than that very positive truth, my friends. However…if you've read the entire Book (and I certainly hope you have, many times over!), you know that we are not promised a problem-free existence in this world as we await that victorious final chapter.
And that's where the fear comes in. We let our focus drift from the final outcome to the temporal circumstances, and we forget that it's not up to us grit our teeth, pull ourselves up by the bootstraps, and somehow overcome impossible trials and challenges. God is the One—the only One—who can carry us through, safely and victoriously, to the end. And He has given us all we need to hang on to during the ride: the blood of the Lamb, which paid our price for sin and restored us to relationship with the Father; the ability to proclaim the gospel to all who will listen; and the perfect love that flows from the throne of God and melts away the fear of death with the promise of eternal life with Him.
That's all we will ever need, beloved. Regardless of what the world might throw at us in this New Year, we have the promise and the provision of God that enables us to look past the temporal and into the eternal, to keep our eyes fixed on the Prize and our hearts yearning for heaven. Nothing here can begin to compare for the things God has prepared for us once we pass from this life to the next. So rejoice in the New Year, my friends; don't be discouraged by negative reports, and remember, the best is yet to be!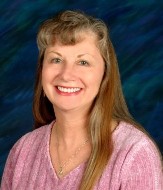 Kathi Macias, popular speaker and prolific author, is an Angel-award winning writer who has published twenty-one books and hundreds of articles. Whether keyboarding her latest book, keynoting a conference, or riding on the back of her husband's Harley, Kathi "Easy Writer" Macias is a lady on a mission to communicate God's vision. Her insightful words—filled with passion, humor and soul nourishment—refresh audiences from all walks of life. To book Kathi for your next event, email kenbarry@thebarryagency.com. For more information, visit www.KathiMacias.com. Spanish translations by Cynthia Alcantara (cynthia.alcantara1@gmail.com).