"Venid a Mí, todos los que están trabajados y cargados, y Yo os haré descansar."
(San Mateo 11:28 RV)
El verso de hoy es uno de los versículos más familiares y más citados de la Biblia, y no puedo dejar de pensar que, bien adentro, todos sabemos que esto es lo que debemos de hacer. Pero ¿lo hacemos? ¿Hacemos lo que dice la Palabra, o solamente oímos? Peor aún, como comunicadores del Evangelio, ¿somos nosotros culpables de no practicar lo que predicamos?
Solamente puedo hablar de mi misma, por supuesto, y yo me conozco muy bien. Sé de la ética de trabajo que mi padre me enseñó y la cual yo modelé cuando estaba creciendo – y también sé que me siento muy orgullosa de seguir esa tradición. Yo soy una ¡"multi-trabajadora-extraordinaria"! Me encanta estar ocupada, y logro mi mejor trabajo cuando estoy bajo presión y tengo fechas con límites. Si quieres sacar mi esnobismo o presunción, y mi modo de juzgar a los demás, simplemente muéstrame a alguien que no se gana la vida trabajando. Pero, con toda honestidad, ese es mi problema y no el de ellos ¿verdad?
Al mismo tiempo, yo sé que la Biblia dice que si no trabajamos, no vamos a comer. En otras palabras, nadie – especialmente un creyente – que es física y mentalmente capacitado para trabajar no debe de sentarse y dejar que otros lo subsidien. Pero tampoco nosotros que estamos bendecidos para trabajar debemos de permitir que el trabajo se convierta en un ídolo. Hoy en día en éste mundo tan ocupado, es fácil de hacerlo. Pero ¿Cuál es el punto que quiero hacer? Estar ocupados simplemente por… bien, estar ocupados… no es lo mismo que estar haciendo la obra para el Reino.
Dios nunca nos va a llamar a hacer algo más de lo que estamos equipados para hacer. Algunos de nosotros estamos en estaciones o situaciones que requieren una inversión de tiempo más que otras – criando hijos pequeños, cuidando de padres ancianos, trabajando tiempo completo, (algunas veces ¡todos al mismo tiempo!) – pero Dios ha hecho provisión para el reposo, aún en medio de tanto trabajo. Y esto lo encontramos en la escritura de arriba.
***
"Come to Me, all you who labor and are heavy laden,
and I will give you rest" (Matt. 11:28).
Today's verse is one of the most familiar and often quoted verses in the Bible, and I can't help but think it's because, deep down, we all know it's what we need to do. But do we? Are we doers of the Word, or just hearers? Worse yet, as communicators of the gospel, are we guilty of not practicing what we preach?
I can only speak for myself, of course, and I know "me" all too well. I know the strong work ethic my dad taught and modeled when I was growing up—and I know I take great pride in carrying on the tradition. I am a "multi-tasker extraordinaire"! I thrive on busyness, and I do my best work under pressure and deadlines. If you want to bring out the snobbery and judgmentalism in me, just show me someone who doesn't work for a living. But, in all honesty, that's my problem and not theirs, isn't it?
At the same time, I know the Bible says that if we don't work, we shouldn't eat. In other words, no one—especially a believer—who is physically and mentally capable of working should sit around and let someone else subsidize them. But neither should we who are blessed to be able to work allow that work to become an idol. In today's busy world, it's easy to do. But what's the point? Being busy for the sake of…well, being busy…is not the same as working for the Kingdom.
God will never call us to do more than He has equipped and enabled us to do. Some of us are in seasons and situations that require more time investment than others—raising small children, caring for aging parents, working fulltime jobs (sometimes all at once!)—but God has made provision for rest, even in the midst of all that busyness. And it's found in the above scripture.
Is spending time with Him our priority? Is it something we do first and always, or is it just one more task on our busy to-do list that we try to check off before day's end? In a world that is rushing to judgment and destruction at a frantic pace, we would be wise to remember that, as Christians, we are IN the world but not OF it. If we are going to be effective in rescuing the individuals who are still part of that frantic, hell-bound world, we need to first come aside with the Savior and, like the apostle John at the Last Supper, lean up against Him and listen to His heartbeat. When we do, we will come away rested, refreshed, and renewed, and we will work with joy to fulfill the tasks to which He has so graciously called us.
Rest well, fellow laborers—and work hard.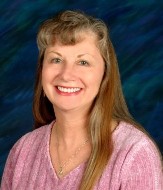 Kathi Macias, popular speaker and prolific author, is an Angel-award winning writer who has published twenty-one books and hundreds of articles. Whether keyboarding her latest book, keynoting a conference, or riding on the back of her husband's Harley, Kathi "Easy Writer" Macias is a lady on a mission to communicate God's vision. Her insightful words—filled with passion, humor and soul nourishment—refresh audiences from all walks of life. To book Kathi for your next event, email kenbarry@thebarryagency.com. For more information, visit www.KathiMacias.com. Spanish translations by Cynthia Alcantara (cynthia.alcantara1@gmail.com).