"No llores. He aquí que el León de la tribu de Judá, la raíz de David,
Ha vencido para abrir el libro y desatar sus siete sellos.
Y miré, y vi que en medio del trono de los cuatro seres vivientes,
Y en medio de los ancianos, estaba en pie un Cordero como inmolado."
Apocalipsis 5:5-6 RV El "Cordero de Dios, que quita el pecado del mundo" (San Juan 1:29) es también el León de Judá, que ha "prevalecido". En estos tiempos de incertidumbre y confusión, es esencial que nosotros nos adhiramos a esa gran verdad, porque en ello nosotros encontraremos asombrosa fuerza y valor.
A todos nos gusta la imagen de "Jesús apacible, manso y templado," que murió por nosotros y, por lo tanto, perdona y nos da la bienvenida. Y aunque eso es una imagen importante para nosotros mantener al frente de nuestros pensamientos, nosotros también necesitamos meditar en la majestad y el poder del León de Judá, porque es Él quien regresará a juzgar a los que han rechazado al Cordero de Dios.
¿En nuestro apuro para ofrecer a los demás el amor y perdón incondicionales del Cordero de Dios, es posible que fallemos a enseñarles la llamada y compromiso al discipulado que sigue inherentemente al León de Judá? ¿Nos descuidamos nosotros de advertirlos de las palabras clásicas de C. S. Lewis en Las Crónicas de Narnia que el León es bueno…pero Él no esta protegido?
La bondad del Cordero de Dios está ciertamente también presente en el León de Judá, pero si escogemos recibir el amor y el perdón del Cordero, nosotros también escogemos seguir las órdenes del León. Y eso puede dar un poco de miedo.
¿Por qué? Porque, como Lewis dijo, el León es bueno…pero Él no está protegido. El León de Judá inevitablemente nos llama a seguir un sendero es traicionero y actos imposibles realizar. Él nos llama a volar—y entonces no nos da alas hasta que hayamos saltado por encima del precipicio. Es por eso mismo que muchos de nosotros que nos llamamos creyentes nunca tomamos ese salto, más bien escogemos quedarnos en las orillas, mirando a otros volar y consolándonos con el pensamiento que por lo menos nosotros ya estamos a salvo.
¿Pero en realidad lo estamos? ¿Es posible que estemos verdaderamente seguros sólo cuando obedecemos al León de Judá y saltamos de la orilla, fiándonos de que Él o nos agarrara antes que caer al suelo o nos enseñará a volar cuando nos lanzamos por el espacio? Creo que ese es el caso. Yo también creo que la razón que nosotros nos negamos a tomar ese salto es que nosotros no creemos realmente que el León de Judá es bueno, porque si así fuera, nos lanzaríamos al viento y saltaríamos con toda nuestra fuerza a donde sea que Él nos ha llamado, fiándose de Su completa bondad para hacer lo que es mejor para nosotros.
Ah Señor, dadnos esa comprensión y la apreciación de Tu bondad para que nosotros quizás escojamos seguirte a Ti, dejando la "seguridad" a los que no conocen ni al Cordero ni al León—pero que a lo mejor van a querer después de vernos saltar por encima del precipicio en Tus grandes brazos que nos esperan.
***
"Do not weep. Behold, the Lion of the tribe of Judah, the Root of David, has prevailed to open the scroll and to loose its seven seals." And I looked, and behold, in the midst of the throne and of the four living creatures, and in the midst of the elders, stood a Lamb as though it had been slain"
Revelation 5:5-6
The "Lamb of God who takes away the sin of the world" (John 1:29) is also the Lion of Judah, who "has prevailed." In this time of uncertainty and turmoil, it is vital that we cling to that great truth, for in it we will find amazing strength and courage.
We all like the picture of "gentle Jesus, meek and mild," who died for us and, therefore, forgives and welcomes us. And though that is an important image for us to keep at the forefront of our thoughts, we also need to meditate on the majesty and power of the Lion of Judah, for it is He who will return to judge those who have rejected the Lamb of God.
In our rush to offer to others the unconditional love and forgiveness of the Lamb of God, is it possible that we fail to teach them of the call and commitment to discipleship that is inherent in following the Lion of Judah? Do we neglect to warn them of the classic words of C.S. Lewis in The Chronicles of Narnia that the Lion is good…but He is not safe?
The goodness of the Lamb of God is certainly also present in the Lion of Judah, but if we choose to receive the love and forgiveness of the Lamb, we also choose to follow the commands of the Lion. And that can be a bit frightening.
Why? Because, as Lewis said, the Lion is good…but He is not safe. The Lion of Judah inevitably calls us to follow where the path is treacherous and the deeds impossible to perform. He calls us to fly—and then gives us no wings until we have leapt over the cliff. It is for that very reason that many of us who call ourselves believers never take that leap, but instead choose to remain on the sidelines, watching others fly and consoling ourselves with the thought that at least we are safe.
But are we? Is it possible that we are truly safe only when we obey the Lion of Judah and jump off the edge, trusting that He will either catch us before we hit bottom or teach us to fly as we hurl through space? I believe that's the case. I also believe that the reason we refuse to take that leap is that we don't really believe that the Lion of Judah is good, for if we did, we would cast safety to the wind and leap with all our strength into whatever He has called us to do, trusting His complete goodness to do what is best for us.
Ah Lord, give us that understanding and appreciation of Your goodness that we might choose to follow after You, leaving "safety" to those who know neither the Lamb nor the Lion—but who just might want to after seeing us leap over the cliff into Your waiting arms!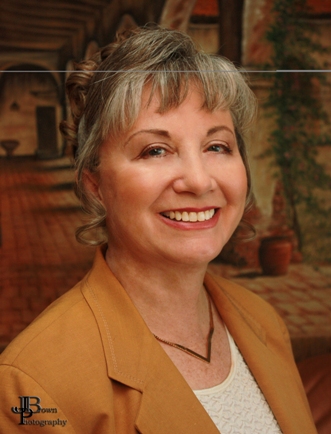 Kathi Macias, popular speaker and prolific author, is an Angel-award winning writer who has published nearly thirty books, including her latest releases, Mothers of the Bible Speak to Mothers of Today (New Hope Publishers) and My Son John (a novel from Sheaf House). Whether keyboarding her latest book, keynoting a conference, or riding on the back of her husband's Harley, Kathi "Easy Writer" Macias is a lady on a mission to communicate God's vision. Her insightful words—filled with passion, humor and soul nourishment—refresh audiences from all walks of life. To learn more about Kathi or to book her for your next event, visit www.KathiMacias.com. Spanish translations by Cynthia Alcantara (cynthia.alcantara1@gmail.com).