"Pero por la gracia de Dios soy lo que soy,
Y Su gracia no ha sido en vano para conmigo."
1Corintios 15:10 RV El Apóstol Pablo sabía quién era él — y ¿por qué? Tristemente, muchos no han entendido esto aún. Como resultado, muchas vidas se gastan y se pierden en una crisis de identidad.
Antes de su conversión, el apóstol que ahora llamamos Pablo era conocido entre los Judíos y Gentiles como Saúl, un Fariseo fanático cometido totalmente a su religión, aun si esto significara la persecución hasta la muerte de los seguidores del Camino (como los Cristianos eran conocidos en aquel entonces). Pero en el momento que Saúl encontró a Jesús en el camino a Damasco, su identidad como un hijo de Dios fue establecida, y él ya no tenía la necesidad de correr en la dirección incorrecta en un gran esfuerzo para encontrarse así mismo.
Esta semana tuve el privilegio de conocer a un joven llamado Jason que, y aunque él tenga dificultades mentales y sufra de la epilepsia, sabe su identidad, y que esta fue establecida por la gracia de Dios. Jason habla de Jesús con mucha naturalidad y continuamente, y él descansa en la paz y la verdad de ser un niño renacido de su divino Padre. Jason tiene como unos treinta años y nació cuando sus padres estaban a finales de los cuarenta años. Él vive con sus padres que ya están envejecidos, quienes están preocupados por el bienestar de su hijo después de que ellos pasen a la otra vida. Después de conocer esta preciosa familia y saber de su situación, comencé a orar para que Dios proporcionara a alguien que pueda cuidar a Jason con cariño cuando él quede solo en esta tierra. Mientras oraba, realicé que a pesar de los desafíos que Jason ha encontrado y seguirá encontrando en su vida hasta que se vaya a su morada con el Señor, él está seguro en su identidad y, por lo tanto, en su futuro eterno.
No tanto así para muchos otros — y es una verdadera tragedia. La mayoría de la gente que anda sobre esta tierra no tiene ni idea de quiénes son ellos o por qué ellos están aquí. Por lo consiguiente, sus vidas serán desperdiciadas en la epidemia mundial de la crisis de identidad. Éstos son la gente por quien deberíamos estar más preocupados y por quien deberíamos luchar por medio de la oración. Ellos, como Saúl en el camino de Damasco, tienen que encontrarse cara a cara con Jesucristo y cederle sus vidas. Entonces, como el Apóstol Pablo y mi nuevo amigo Jason, ellos serán capaces de descansar seguros en su objetivo temporal aquí — y su destino eterno cuando ellos tomen su último respiro.
¡Podemos caminar con la seguridad que por la gracia de Dios, somos quién somos — y la gracia de Dios nunca es dada en vano! El apóstol Pablo lo sabía; Jason lo sabe; y oro que usted también.
***
But by the grace of God I am what I am,
and His grace toward me was not in vain.
1 Corinthians 15:10
The Apostle Paul understood who he was—and why. Sadly, many haven't figured that out yet. As a result, lives are wasted and lost in identity crisis.
Before his conversion, the apostle we now call Paul was known among the Jews and Gentiles as Saul, a fanatical Pharisee who was fully committed to his religion, even if that meant persecuting followers of the Way (as Christians were then known) to the death. But the moment Saul met Jesus on the road to Damascus, his identity as a child of God was established, and he no longer had the need to run full-tilt in the wrong direction in an effort to find himself.
This week I had the privilege of meeting a young man named Jason who, though he is mentally challenged and suffers from epilepsy, knows his identity, and that it was established by the grace of God. Jason speaks of Jesus naturally and continually, and he rests in the peace and truth of being a born-again child of his heavenly Father. Jason is in his thirties and was born when his parents were in their late forties. He lives with his aging parents, who are concerned for their son's well-being after they pass on. After meeting this precious family and learning of their situation, I began to pray that God would provide someone to care for Jason when he is alone on this earth. As I did so, I realized that despite the challenges Jason has faced throughout his life and will continue to face until he goes home to be with the Lord, he is secure in his identity and, therefore, in his eternal future.
Not so for many others—and that is the real tragedy. The majority of people who walk this earth have no idea who they are or why they are here. As a result, their lives will be wasted in the worldwide epidemic of identity crisis. These are the people with whom we should be most concerned and for whom we should be laboring in prayer. They, like Saul on the Damascus road, need to come face-to-face with Jesus Christ and yield their lives to Him. Then, like the Apostle Paul and my new friend Jason, they will be able to rest assured in their temporal purpose here—and their eternal destiny when they breathe their last.
May we walk in the assurance that by the grace of God, we are who we are—and God's grace is never given in vain! Paul knew it; Jason knows it; I pray you do as well.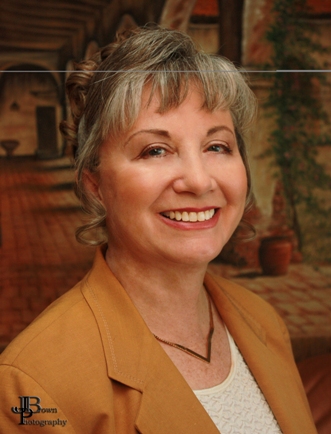 Kathi Macias, popular speaker and prolific author, is an Angel-award winning writer who has published nearly thirty books, including BEYOND ME: LIVING A YOU-FIRST LIFE IN A ME-FIRST WORLD and her latest release, HOW CAN I RUN A TIGHT SHIP WHEN I'M SURROUNDED BY LOOSE CANNONS? Whether keyboarding her latest book, keynoting a conference, or riding on the back of her husband's Harley, Kathi "Easy Writer" Macias is a lady on a mission to communicate God's vision. Her insightful words—filled with passion, humor and soul nourishment—refresh audiences from all walks of life. To learn more about Kathi or to book her for your next event, visit www.KathiMacias.com. Spanish translations by Cynthia Alcantara (cynthia.alcantara1@gmail.com).