¿Por qué Me llamas bueno?
Ninguno hay bueno, sino un Dios.
San Mateo 19:17 RV Dios es bueno… ¡Siempre!
Con que rapidez y frecuencia hacemos esa declaración, pero ¿pensamos nosotros lo que en realidad estamos diciendo?
El propio Jesús, respondiendo cuando se refirieron a que Él era "bueno," retó a sus seguidores con la pregunta, "¿Por qué Me llamas bueno?" El Salvador hizo ésta pregunta en un atento obvio para causar a los que le escuchaban que reconocieran que Él era Dios tano como Hombre, porque ésta pregunta estuvo seguida con la declaración que solamente Dios es bueno.
Y allí es donde comienza el problema. La mayoría de nosotros- por lo menos aquellos que en realidad son creyentes que han vuelto a nacer – no tienen ninguna dificultad reconociendo que Dios es bueno… todo el tiempo, aun cuando las situaciones y circunstancias de un mundo roto, lleno de pecado no lo sean. ¿Has cometido el error alguna vez diciendo que alguien es una "buena persona"? Esa declaración es buena solamente si esa persona ha vuelto a nacer y tiene el Espíritu de Dios (¡quien es el único bueno!) y mora dentro de nosotros.
El apóstol Pablo confirmó esto cuando él dijo en el libro de Romanos 7:18, "Y yo sé que en mi (esto es, mi carne), no mora el bien." Pablo entendía que era SOLAMENTE el Espíritu de un buen Dios dentro de él quien lo hizo bueno. Él no podía hacer ni lograr un estado de bondad por medio de sus buenas obras; por lo tanto, sería erróneo referirse a Pablo (o a cualquier otra persona que no sea Dios) como alguien bueno.
Eso no quiere decir que algunas personas no son "agradables." Por supuesto, lo son, y todos preferimos estar alrededor de personas agradables en vez de las que no –son-muy-agradables. Pero no caigamos en la trampa de pensar que las palabras "agradables" y "buenas" son intercambiables. Los seres humanos pueden escoger ser "agradables" – o no serlo. Pero "bueno" se aplica solamente a Dios, porque solamente Él es bueno… siempre.
Caminemos en esa gran verdad hoy y siempre, confiando que Su Espíritu que mora en nosotros llevará a aquellos que están perdidos en el pecado a la única bondad que existe en un mundo lleno de maldad.
***
"Why do you call Me good?
No one is good but One, that is, God."
Matt. 19:17
God is good…all the time!
How quickly and often we make that declaration, but do we really think about what we're saying?
Jesus Himself, in response to being referred to as "good," challenged His followers with the question, "Why do you call Me good?" The Savior posed this question in an obvious attempt to cause His listeners to recognize that He was God as well as Man, for His question was followed by the statement that no one but God is good.
And that's where the problem comes in. Most of us—at least those who are truly born-again believers—have little trouble acknowledging that God is good…all the time, even when situations and circumstances in a broken, sin-filled world are not. But do we really believe that no one other than God is good? Have we ever made the erroneous statement that someone is a "good person"? That statement is true only if that person is born again and has the Spirit of God (who alone is good!) living within.
The apostle Paul confirmed this when he said in Romans 7:18, "For I know that in me (that is, in my flesh) nothing good dwells." Paul understood that it was ONLY the Spirit of a good God within him that made him good. He could not perform or earn a state of goodness by his deeds; therefore, it would be wrong to refer to Paul (or anyone other than God Himself) as good.
That doesn't mean that some people aren't "nice." Of course, they are, and we all prefer to be around nice people rather than not-so-nice ones. But let's don't fall into the trap of thinking that the words "nice" and "good" are interchangeable. Human beings can choose to be nice—or not. But "good" applies only to God, for He alone is good…all the time.
My we walk in that great truth today and always, trusting that His Spirit within us will draw those lost in sin to the only goodness that exists in an evil world.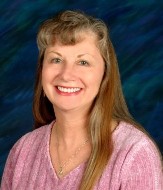 Kathi Macias, popular speaker and prolific author, is an Angel-award winning writer who has published twenty-one books and hundreds of articles. Whether keyboarding her latest book, keynoting a conference, or riding on the back of her husband's Harley, Kathi "Easy Writer" Macias is a lady on a mission to communicate God's vision. Her insightful words—filled with passion, humor and soul nourishment—refresh audiences from all walks of life. To book Kathi for your next event, email kenbarry@thebarryagency.com. For more information, visit www.KathiMacias.com. Spanish translations by Cynthia Alcantara (cynthia.alcantara1@gmail.com).