"… aquel cuya fuerza es su dios."
Habacuc 1:11 No es a menudo que una frase tan corta de la escritura impacte tanto mi corazón, pero desde que encontré estas seis palabras en mi lectura de Habacuc a principios de esta semana, no he sido capaz de sacarlas de mi mente.
¿Hay algo más trágico que hacer nuestra propia fuerza limitada, "nuestro poder," nuestro dios? Y sin embargo la Biblia nos dice que muchos lo hacen. Para ser sincera, casi cada uno que no depende de Dios por último recurre a su propia fuerza. ¿Cómo es posible que seamos tan tontos? Los versos que rodean Habacuc 1:11 cuentan de la destrucción de aquellos que toman una opción tan pobre.
¿Se ha sentido cansado alguna vez? ¿Enfermo? ¿Desalentado? ¿Agotado? ¿Deprimido? De ser así, usted sabe los límites de su propia fuerza. Cada vez que experimentamos una de esas emociones negativas o estados físicos, alcanzamos los límites de nuestra propia fuerza, el error de nuestro dios si en efecto no hemos colocado nuestra fe en Cristo. La sabiduría nos llama a aquel punto para alcanzar más allá de tales limitaciones terrenales y agarrar la fuerza infalible, eterna, omnipotente de Dios fiel e ilimitado. Y, mis queridos amigos(as), es la opción puesta ante toda la humanidad. ¿Confiaremos sabiamente en la fuerza de un Dios verdadero, o trataremos tontamente de pararnos sobre nuestros propios pies de arcilla?
¡Que el gozo del Señor sea su fuerza hoy, cuando usted tome la opción correcta a cada paso del camino!
***
"…he whose might is his god."
Habakkuk 1:17, ASV It isn't often that such a short phrase of scripture so impacts my heart, but since running across these six words in my reading of Habakkuk earlier this week, I haven't been able to put them out of my mind.
Is there anything more tragic than making our own limited strength, or "might," our god? And yet the Bible tells us that many do. To be honest, nearly everyone who doesn't depend on God ultimately resorts to depending on his own strength. How foolish can we possibly be? The verses surrounding Habakkuk 1:17 tell of the destruction of those who make such a poor choice.
Ever been tired? Sick? Discouraged? Weary? Depressed? If so, you know the limits of your own strength. Each time we experience one of those negative emotions or physical conditions, we reach the limits of our own might, the fallacy of our god if indeed we have not placed our faith in Christ. Wisdom calls to us at that point to reach beyond such earthly limitations and grasp the infallible, eternal, omnipotent might of a faithful and limitless God. And that, beloved, is the choice laid before all mankind. Will we wisely rely on the might of the one true God, or foolishly try to stand upon our own feet of clay?
May the joy of the Lord be your strength today, as you make the right choice each step of the way!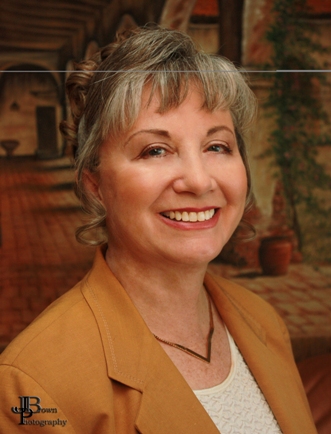 Kathi Macias, popular speaker and prolific author, is an Angel-award winning writer who has published nearly thirty books, including her latest releases, Mothers of the Bible Speak to Mothers of Today (New Hope Publishers) and My Son John (a novel from Sheaf House). Whether keyboarding her latest book, keynoting a conference, or riding on the back of her husband's Harley, Kathi "Easy Writer" Macias is a lady on a mission to communicate God's vision. Her insightful words—filled with passion, humor and soul nourishment—refresh audiences from all walks of life. Join Kathi as she hosts "Write the Vision" every Thursday from 6—7 p.m. (Pacific Time) via THE International Christian Network (www.theicn.com). To learn more about Kathi or to book her for your next event, visit www.KathiMacias.com. Spanish translations by Cynthia Alcantara (cynthia.alcantara1@gmail.com).