"He aquí, aunque Él me matare, en Él esperaré."
Job 13:15 RV
"Los mejores planes o proyectos que se hacen…" ¿Cuántas veces he citado yo esto, y luego me he quedado estupefacta cuando la vida pasa y mis "planes o proyectos" se descarrilan una vez más?
Nos pasó este fin de semana pasado. Mi marido y yo acabábamos de regresar de un viaje corto y nos pusimos a ver la partida de baloncesto de los Lakers cuando noté un mensaje en mi teléfono celular. Yo no lo había oído sonar, pero por lo visto nuestro segundo hijo, Michael, había llamado. Acabábamos de hablar con él temprano ese mismo día, y asumí que él nos llamaba para preguntarnos si habíamos llegado bien a la casa y sin peligro alguno.
Lo llamé y casi sufrí un colapso cuando oí su voz. En vez de su saludo alegre habitual "de Hola, Mamá," oí a mi precioso hijo que hacia esfuerzos por tomar aire y gemía. "No puedo respirar," él logró decir. Entonces oí algo sobre un accidente y las palabras, "pienso que voy a morir." Pedí que él me dijera lo que pasó, donde él estaba, si él había llamado el número de emergencia 9-1-1, pero él no podía contestar. Entonces el teléfono se apagó.
¿Puede ponerse algo peor que esto? Mi marido y yo echamos unas cosas en una maleta y nos pusimos en camino, orando durante todo el trayecto. Cuando terminamos el recorrido de 90 minutos, habíamos logrado descubrir que Michael iba solo en su motocicleta de montaña, lejos de un camino muy bien viajado, y había tenido una caída terrible. Él no se acordó de haberme llamado, pero de alguna manera mi llamada de vuelta lo sacó de la inconsciencia. El GPS en su teléfono celular finalmente permitió al helicóptero médico localizarlo, pero no antes de que él pasara varias horas en el suelo con heridas severas y sufriendo bajo el caliente sol del desierto. Él fue transportado por avión a la emergencia con siete costillas fracturadas, un hombro fracturado, sufrió un colapso del pulmón, y con una deshidratación severa. Pero él se va a recuperar, y nos alegramos todos por esto.
¿Y si ellos no lo hubieran encontrado y él no hubiera sobrevivido, todavía nos alegraríamos? ¿Nos apenaríamos, por supuesto… pero siempre elogiando a Dios? ¿No hay nada como una crisis con uno de nuestros niños para poner las cosas en tal y perfecta perspectiva, ¿verdad? Estoy relativamente segura y puedo decir sinceramente junto con Job, "He aquí, aunque Él me matare, en Él esperaré" Pero "¿Aunque Él matare a mi hijo…? Es un poco más difícil, ¿verdad?
Dios conoce nuestras fragilidades y debilidades, nuestros fracasos y faltas, y Él nos ama de todos modos. Él entiende nuestras luchas para depositar a nuestros seres queridos en Su cuidado, de tal manera que solamente Él nos da las fuerzas para poder hacerlo. Solamente agarrándonos de Él es que nosotros somos capaces de decir, sin tener en cuenta lo que pasa, "aún voy a yo confiar en Él." Porque últimamente, independientemente de nuestros planes o proyectos, eso es lo más importante.
Estoy orando por ustedes, mis queridos amigos(as), para que ustedes se agarraren de Él mientras declaran, "Sin embargo confiaré en Él."
***
"Though He slay me, yet will I trust Him."
Job 13:15 "The best laid plans…" How many times have I quoted that, and then been stunned when life happens and my "best laid plans" are derailed once again?
It happened to us this past weekend. My husband and I had just returned from a short trip and settled down to watch the Lakers game when I noticed a message on my cell phone. I hadn't heard it ring, but apparently our second son, Michael, had called. We had just spoken to him earlier that day, so I assumed he was checking to see if we'd made it home safely.
I called him and nearly collapsed when I heard his voice. Instead of his usual cheery greeting of "Hi, Mom," I heard my precious son gasping for air and moaning. "I can't breathe," he managed to say. Then I heard something about an accident and the words, "I think I'm going to die." I begged him to tell me what happened, where he was, if he'd called 9-1-1, but he couldn't answer. Then the phone went dead.
Does it get any worse than that? My husband and I threw a few things in a suitcase and hit the road, praying all the way. By the time we'd made the 90-minute drive, we'd managed to discover that Michael had been riding his mountain bike alone, far from a well-traveled trail, and had taken a terrible fall. He didn't remember calling me, but somehow my return call to him pulled him from unconsciousness. The GPS on his cell phone eventually enabled the medical helicopter to locate him, but not before he spent several hours lying severely injured and suffering under the hot desert sun. He was airlifted to emergency with seven broken ribs, a broken shoulder, collapsed lung, and severely dehydrated. But he's going to make it, and we're all rejoicing in that.
And if they hadn't found him and he wasn't going to make it, would we still be rejoicing? We would be grieving, certainly…but still praising God? There's nothing like a crisis with one of our children to put things in such perfect perspective, is there? I'm relatively certain I can truthfully say with Job, "Though He slay me, yet will I trust Him." But "Though He slay my child…?" A bit tougher, isn't it?
God knows our weaknesses and frailties, our failures and faults, and He loves us anyway. He understands our struggles to release our loved ones into His care, so much so that He alone gives us the strength to do it. It is only in clinging to Him that we are able to say, regardless of what happens, "yet will I trust Him." For ultimately, whatever our best-laid plans, that's really all that matters.
Praying for you, dear ones, that whatever comes your way, you will cling to Him and rejoice as you declare, "Yet will I trust Him!"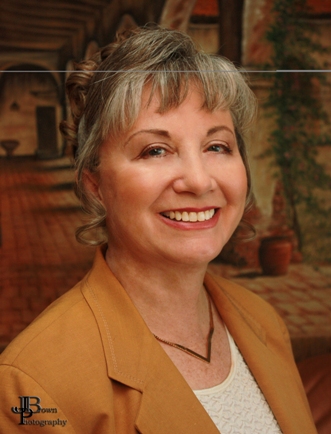 Kathi Macias, popular speaker and prolific author, is an Angel-award winning writer who has published nearly thirty books, including her latest releases, Mothers of the Bible Speak to Mothers of Today (New Hope Publishers) and My Son John (a novel from Sheaf House). Whether keyboarding her latest book, keynoting a conference, or riding on the back of her husband's Harley, Kathi "Easy Writer" Macias is a lady on a mission to communicate God's vision. Her insightful words—filled with passion, humor and soul nourishment—refresh audiences from all walks of life. Join Kathi as she hosts "Write the Vision" every Thursday from 6—7 p.m. (Pacific Time) via THE International Christian Network (www.theicn.com). To learn more about Kathi or to book her for your next event, visit www.KathiMacias.com. Spanish translations by Cynthia Alcantara (cynthia.alcantara1@gmail.com).