Porque yo se los pensamientos que yo tengo acerca de vosotros, dice Jehová,
Pensamientos de paz y no de mal, para daros el fin que esperáis.
Jeremías 29:11
Aunque es claro que la promesa de Jeremías 29:11 es citada con frecuencia se le fue dada a la nación de Israel, pero todavía se aplica a aquellos de nosotros que hemos sido "injertados" por medio del nuevo nacimiento espiritual que viene cuando nos arrepentimos y aceptamos al Mesías Judío como nuestro Señor y Salvador. Esta semana, mientras nosotros celebramos nacimientos en nuestra nación y en nuestros hogares, ese versículo mantiene un significado especial.
Primero, por supuesto, celebramos el nacimiento de nuestra nación, "concebida en libertad y dedicada a la proposición que todos los hombres son creados iguales," el 4 de Julio. En un año de elecciones presidenciales, es especialmente vital que reflexionemos y oremos acerca de los principios Judeo-Cristianos sobre los cuales nuestra nación fue fundada. Pero sin tener en cuenta el resultado de ésta o cualquier elección, el destino de nuestro querido país – y todos los países – está en las manos de Aquel quien nos ha prometido un futuro y una esperanza.
El 2 de Julio también fue el cumpleaños de mi mamá – sus 87 años, para ser exacta – y lo celebramos con un pastel de duraznos y helado de vainilla. ¡YUM! Llegar hasta esa edad es un logro verdadero, y muchos amigos y familiares escribieron o llamaron por teléfono para ofrecer congratulaciones.
Finalmente, el 5 de Julio es mi cumpleaños, el día que marca 34 años desde que recibí a Jesús como mi Salvador. ¡Wow! ¿Ha sido en realidad tanto tiempo? ¿Y como los pude sobrevivir (excepto por la asombrosa gracia y misericordia de Dios) por los 26 años anteriores?
Por supuesto, esos 34 años no han sido una navegación sin dificultades con momentos llenos de alegría. Y sin embargo, ya sea que los golpes a medio camino hayan sido causados por mi mal juicio y las cosas que he escogido egoístamente o la culpa haya sido de otra persona, yo te puedo asegurar que Dios ha sido fiel por todo el camino. Ya sea en los buenos tiempos o en los malos, en enfermedades o en la salud, en necesidades o en abundancia, Dios no ha cambiado. Él es "el mismo ayer, hoy, y por los siglos" (Hebreos 13:8), y "Su misericordia es eterna" (1 Crónicas 16:34). El haber comprobado esto una y otra vez durante los últimos 34 años – en mi propia vida lo mismo que en la vida de los demás – ¿por que voy a dudar que Su promesa de darnos "un futuro y una esperanza" no se cumplan?
A pesar de tu situación personal o tus circunstancias de hoy, y a pesar del estado de nuestra nación y del mundo a nuestro alrededor, la Palabra de Dios permanece verdadera, mis queridos amigos(as). Él nunca nos ha fallado, y nunca lo hará. Él es nuestra Roca y nuestra Salvación, nuestro Refugio en medio de la tormenta – y Él estará con nosotros hasta el final para cumplir Sus grandes promesas. Aunque podamos perder todo y aún a las personas que amamos – y aun nuestras propias vidas – recuerden la gran declaración de Job – "Aunque Él me matare, en Él esperaré" (Job 13:15). Su misericordia en realidad dura para siempre – y Él será fiel en darnos un futuro y una paz.
***
For I know the thoughts that I think toward you, says the Lord,
thoughts of peace and not of evil, to give you a future and a hope.
Jer. 29:11
Though it's clear the oft-quoted promise of Jeremiah 29:11 was meant for the nation of Israel, it still applies to those of us who have been "grafted in" through the new spiritual birth that comes when we repent and receive the Jewish Messiah as our Lord and Savior. This week, as we celebrate birthdays in our nation and our household, that verse holds special meaning.
First, of course, we celebrate the birth of our nation, "conceived in liberty and dedicated to the proposition that all men are created equal," on July 4. In a presidential election year, it is especially vital that we reflect on and pray about the Judeo-Christian principles on which our great nation was founded. But regardless of the outcome of this or any election, the fate of our beloved country—as all countries—lies in the hands of the One who has promised us a future and a hope.
July 2 was also my mother's birthday—her 87th, to be exact—and we celebrated with fresh peach pie and vanilla ice cream. YUM! To reach that age is quite an accomplishment, and many made it a point to write or call to offer congratulations.
Finally, July 5 is my birthday—my spiritual birthday, the day that marks 34 years since I received Jesus as my Savior. Wow! Has it really been that long? And however did I survive (except for the amazing grace and mercy of God) for 26 years before that?
Of course, those 34 years haven't all been smooth sailing and joy-filled moments. And yet, whether the bumps along the way were caused by my own poor judgment and selfish choices or someone else's, I can assure you that God has been faithful through it all. Whether in good times or bad, sickness or health, want or plenty, God has not changed. He is "the same yesterday, today, and forever" (Heb. 13:8), and "His mercy endures forever" (1 Chron. 16:34). Having proved that great fact over and over during the last 34 years—in my own life as well as others—why would I doubt that His promise to give us "a future and a hope" would be anything but completely fulfilled?
Regardless of your personal situation or circumstances today, and regardless of the state of our nation or the world around us, God's Word remains true, loved ones. He has never failed us, and He never will. He is our Rock and our Salvation, our Shelter in the time of storm—and He will be with us to the end to fulfill His great promises. Though we may lose everything and everyone we love—even our own lives—remember the great declaration of Job: "Though He slay me, yet will I trust Him" (Job 13:15). His mercy truly does endure forever—and He will be faithful to give us a future and a hope!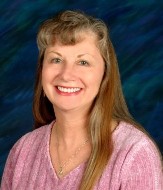 Kathi Macias, popular speaker and prolific author, is an Angel-award winning writer who has published twenty-one books and hundreds of articles. Whether keyboarding her latest book, keynoting a conference, or riding on the back of her husband's Harley, Kathi "Easy Writer" Macias is a lady on a mission to communicate God's vision. Her insightful words—filled with passion, humor and soul nourishment—refresh audiences from all walks of life. To book Kathi for your next event, email kenbarry@thebarryagency.com. For more information, visit www.KathiMacias.com. Spanish translations by Cynthia Alcantara (cynthia.alcantara1@gmail.com).