Le oyeron hablar los dos discípulos,
Y siguieron a Jesús.
San Juan 1:37 RV Pertenezco a varios grupos de escritores/conferencistas, y aprendo de ellos. También aprovecho seminarios, webinars, conferencias, y otros libros/recursos que prometen ayudarme en la profesión/ministerio que he elegido de escribir y hacer presentaciones en conferencias. Pero por últimamente, ¿Qué es lo que estoy tratando de lograr con todas estas búsquedas?
Como una escritora, me gustaría pensar que mis inversiones de dinero y tiempo afectarán finalmente mis ventas de libros. Como una presentadora en conferencias, sería agradable descubrir que la recompensa en mis inversiones incluye ser invitada a más salas de conferencias. ¿Pero cómo es esto diferente de escribir o hablar sobre temas seculares? ¿Por qué adherirse a escribir y hablar solamente desde un punto de vista bíblico?
La respuesta es resumida en el susodicho vers cuando John el Bautista dijo, sus oyentes decidieron seguir a Jesús.
¿No es eso lo que todos queremos, si en efecto nosotros mismos somos seguidores de Cristo? No todos son llamados de jornada completa a escribir o hablar, pero si usted es un camionero, un cocinero, un cajero bancario, o un funcionario público, si usted es también un seguidor del Salvador, también es llamado a hablar y vivir de tal modo que los otros se sienten desafiados para seguir a Jesús. Tristemente, no todos tomarán esa opción, pero que nunca nadie llegue a decir que fue testigo de nuestra vida y nunca realizó que seguimos al Señor resucitado.
La Navidad es un tiempo muy ocupado, y es fácil involucrarse en toda la diversión, acontecimientos y actividades que rodean esta temporada especial. ¡Qué triste sería si, durante el mismo tiempo que proclamamos celebrar el nacimiento de nuestro Salvador, nuestras vidas reflejan todo menos nuestro seguimiento comprometido de Jesucristo!
Mi oración para usted durante toda esta Navidad es que todo lo que usted diga y haga reflejará su amor por Jesús y que todos aquellos a su alrededor se encontrarán llamados a un camino más cercano con Él, porque no hay ningún otro camino para llegar al Padre.
***
The two disciples heard him [John the Baptist] speak,
and they followed Jesus.
John 1:37 I belong to several writers/speakers loops/groups, and I learn from all of them. I also take advantage of seminars, webinars, conferences, and other books/resources that promise to help me in my chosen profession/ministry of writing and speaking. But ultimately, what is it I'm trying to gain from all these pursuits?
As a writer, I'd like to think that my investments of time and money will eventually impact my book sales. As a speaker, it would be nice to discover that the return on my investments includes being invited to more speaking venues. But how is any of that different from writing or speaking about secular topics? Why stick to writing and speaking from a biblical standpoint?
The answer is summed up in the above verse: When John the Baptist spoke, his listeners chose to follow Jesus.
Isn't that what we all want, if indeed we ourselves are followers of Christ? Not everyone is called to write or speak fulltime, but whether you're a truck driver, a cook, a bank teller, or a public official, if you are also a follower of the Savior, you are called to speak and live in such a way that others are challenged to follow Jesus. Sadly, not all will make that choice, but may it never be said that someone witnessed our life and never realized that we follow the risen Lord.
Christmas is a busy time, and it's easy to get caught up in all the fun and busy events and activities surrounding this special season. How sad it would be if, during the very time we claim to celebrate our Savior's birth, our lives reflect anything but a committed following of Jesus Christ!
My prayer for you all this Christmas is that everything you say and do will so mirror your love for Jesus that those around you will find themselves called to a closer walk with Him, for there is no other path to the Father...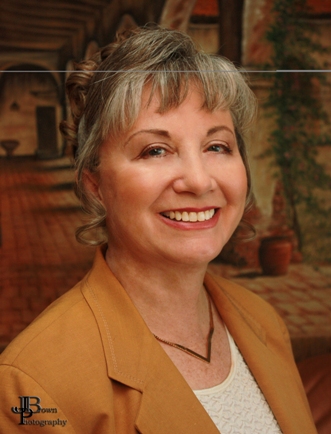 Kathi Macias, popular speaker and prolific author, is an Angel-award winning writer who has published nearly thirty books, including her latest releases, Mothers of the Bible Speak to Mothers of Today (New Hope Publishers) and My Son John (a novel from Sheaf House). Whether keyboarding her latest book, keynoting a conference, or riding on the back of her husband's Harley, Kathi "Easy Writer" Macias is a lady on a mission to communicate God's vision. Her insightful words—filled with passion, humor and soul nourishment—refresh audiences from all walks of life. Join Kathi as she hosts "Write the Vision" every Thursday from 6—7 p.m. (Pacific Time) via THE International Christian Network (www.theicn.com). To learn more about Kathi or to book her for your next event, visit www.KathiMacias.com. Spanish translations by Cynthia Alcantara (cynthia.alcantara1@gmail.com).