"Porque yo Jehová no cambio."
Malaquías 3: 6 No me gusta los cambios, ni me gustan las sorpresas. Yo deseo que todo sea hecho con decencia y en orden. La predictibilidad está sólo debajo de la piedad en mi lista. El problema es, que yo vivo en un mundo muy difícil de predictar — y usted también.
Sin embargo, desde que yo era una niña, yo sabía que las cosas no eran como deberían de ser. La injusticia me rodeaba, pero me sentía impotente de hacer algo sobre ello. Por lo consiguiente, durante mi adolescencia, me hice una campeona de causas, defendiendo al desvalido en cada oportunidad y buscaba cualquier excusa para pontificar y exigir justicia para alguien.
Sin embargo nada de eso hizo nada bueno. Reconocí el problema pero yo no conocía al Solucionista del problema. Yo podía ver la injusticia, pero no tenía ninguna relación con el justo Juez. Yo deseaba que la gente fuera tratada con justicia e igualdad pero erróneamente creí que los seres humanos injustos y desiguales podrían dispensar tal tratamiento.
Para ser sincera, estoy preocupada por la gente que está satisfecha por el status quo, quién no ve la necesidad de igualdad y justicia — aun si ellos no saben hacer esto. Si tenemos compasión en absoluto, nosotros debemos mirar a nuestro alrededor y ver el dolor y el sufrimiento de otros y desear "cambiar" esas cosas para corregirlas.
Pero sólo Dios puede hacer esto. Sólo Dios es bueno en todo el tiempo. Sólo Dios tiene razón. Sólo Dios es perfecto todo el tiempo. Nosotros no lo somos. Lo que vemos alrededor de nosotros que tiene que cambiar no son la circunstancias, pero la naturaleza humana, naturaleza de pecado, naturaleza caída, toda aquella mentalidad de primero-yo que está tan profundamente arraigada dentro de cada uno de nosotros. Quizás por eso, en un nivel personal, resisto el cambio y me agarro a la predictibilidad y a la familiaridad. Duele tener que cambiar. El verdadero cambio significa que debo de dejar de ser quién soy, y quién he llegado a ser durante muchos años y décadas de andar sobre esta tierra, quien soy yo que es lo opuesto de cómo fui creada para llegar a ser.
Juan el Bautista reconoció que él tenía que cambiarse declarando que él debía disminuirse y la vida de Jesús crecer dentro de él. ¿Por qué? Porque Jesús es perfecto; Juan no lo era. Y nosotros tampoco lo somos. Tenemos que "cambiarnos diariamente" para poder ser más como Él quién es perfecto y por lo tanto es el único quién no tiene que cambiarse. Si ese proceso de cambio es doloroso para nosotros, que así sea. La Cruz no era ningún picnic, pero Jesús con mucho gusto sufrió y murió para que nosotros pidiéramos abrirle nuestros corazones y dejarlo a Él cambiarnos al revés. Porque, mis queridos amigos, ese es el único modo que el cambio verdadero y durable ocurre.
Si disfrutamos de un estilo de vida predectible o preferimos "volar por el asiento de nuestros pantalones," nunca veremos el verdadero cambio de este mundo hasta que permitamos que ese cambio comience y continúe diariamente en nosotros. Que nuestro objetivo sea hacernos más como el Dios perfecto e inalterable que servimos — y que otros puedan acercarse más a Su semejanza mientras al mismo tiempo vean también la buena voluntad de cambiar la irradiación de nuestras vidas.
***
"I am the Lord, I do not change."
Malachi 3:6
I don't like change, and I don't like surprises. I want everything done decently and in order. Predictability is just below godliness on my list. The problem is, I live in a very unpredictable world—and so do you.
From the time I was a young girl, however, I knew things weren't as they should be. Inequity surrounded me, but I felt impotent to do anything about it. As a result, when I hit my teens, I became a champion of causes, defending the underdog at every opportunity and jumping on every soapbox that demanded justice for someone.
None of it did much good, though. You see, I recognized the problem but I didn't know the Problem-Solver. I saw the injustice but had no relationship with the righteous Judge. I longed for people to be treated fairly and equally but erroneously believed that unfair and unequal human beings could dispense such treatment.
To be honest, I'm concerned with people who are satisfied with the status quo, who don't see the need for equality and justice—even if they don't know how to deliver it. If we have any compassion at all, we must look around us and see the pain and suffering of others and long to "change" things and make it all right.
But only God can do that. Only God is good—all the time. Only God is right—all the time. Only God is perfect—all the time. We are not. What we see around us that needs change is not circumstances, but human nature, sin nature, fallen nature, that all-about-me mentality that is so deep-seated within each of us. Perhaps that's why, on a personal level, I resist change and cling to predictability and familiarity. It hurts to change. Real change means I have to let go of who I am, who I have become over many years and decades of walking this earth, who I am that is opposite of what I was created to be.
John the Baptist acknowledged that he needed to change by declaring that he must decrease and the life of Jesus increase within him. Why? Because Jesus is perfect; John wasn't. And neither are we. We all need to change—daily—and to become more like the One who is already perfect and therefore is the only One who does not need to change. If that process of change is painful for us, so be it. The Cross was no picnic, but Jesus willingly suffered and died there so we could open our hearts to Him and let Him change us from the inside out. Because that, beloved, is the only way real and lasting change takes place.
Whether we enjoy a predictable lifestyle or prefer to "fly by the seat of our pants," we will never see real change in this world until we allow that change to begin and continue daily in us. May our goal be to become more like the perfect, unchangeable God we serve—and may others be drawn to Him as they see that willingness to change radiating from our lives.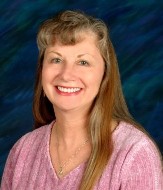 Kathi Macias, popular speaker and prolific author, is an Angel-award winning writer who has published nearly thirty books, including BEYOND ME: LIVING A YOU-FIRST LIFE IN A ME-FIRST WORLD and her latest release, HOW CAN I RUN A TIGHT SHIP WHEN I'M SURROUNDED BY LOOSE CANNONS? Whether keyboarding her latest book, keynoting a conference, or riding on the back of her husband's Harley, Kathi "Easy Writer" Macias is a lady on a mission to communicate God's vision. Her insightful words—filled with passion, humor and soul nourishment—refresh audiences from all walks of life. To learn more about Kathi or to book her for your next event, visit www.KathiMacias.com. Spanish translations by Cynthia Alcantara (cynthia.alcantara1@gmail.com).