"Más al fin del tiempo yo Nabucodonosor alcé mis ojos al cielo,
Y mi razón me fue devuelta."
Daniel 4:34 RV
Nabucodonosor era un gran rey, pero como tantos de nosotros, él pensaba que todo se trataba sobre él. Por lo consiguiente, Dios le dio humildad en una forma asombrosa - sacándolo del palacio para vivir con las bestias durante siete años hasta, que por fin, él "levantó [sus] ojos al cielo, [y su] razón le fue devuelta."
No sé usted, pero yo preferiría entender las cosas desde el punto de vista de Dios sin necesidad primero de soportar una experiencia tan drástica. Y sin embargo, cuando dejamos de levantar nuestros ojos al cielo y buscar a Dios para sabiduría y entendimiento y dirección, realmente no somos más que bestias que vamos sobre nuestras vidas con nada más que el deseo de llenar nuestros estómagos y obtener nuestras necesidades físicas entonces podríamos seguir existiendo a partir de un día al siguiente hasta que nuestro tiempo en la tierra se termine. ¡Que existencia sin sentido!
Y eso, por supuesto, es exactamente lo que Dios quiso que Nabucodonosor viera. Si un rey o un indigente (o cualquiera entre los dos), cuando dejamos de contemplar el cielo para nuestra fuerza y entendimiento, nos elevamos a la posición de Dios, y fallamos cada vez, en todo que hacemos.
El salmista entendió esto. En el Salmo 8:4-5 él escribió, "¿Qué es el hombre, para que tengas de él memoria, y el hijo del hombre para que lo visites? Le has hecho poco menor que los ángeles, y lo coronaste de gloria y de honra." Él humildemente reconoció la debilidad y la inutilidad de la humanidad aparte de Dios, y se maravilló del hecho que el mismo Creador del universo hubiera elevado a seres humanos sobre el resto de Su creación, ligeramente más bajo que los mismos ángeles. Él terminó ese Salmo proclamando, "¡Oh Jehová, Señor nuestro, cuan grande es tu nombre en toda la tierra!" (Versículo 9), confirmando su aseveración que el hombre se honró sólo porque el todopoderoso, omnisciente, todo-presente Dios lo había hecho así.
¡Deseo que nosotros nos parezcamos al salmista que fácilmente reconoció nuestra necesidad de levantar nuestros ojos al cielo si alguna vez vamos a entender nuestro objetivo en la tierra, y no ser como el arrogante rey que tuvo que soportar siete años con las bestias del campo antes de aprender finalmente esa gran verdad!
***
"At the end of the time I, Nebuchadnezzar, lifted my eyes to heaven,
and my understanding returned to me."
Daniel 4:34, NKJV
Nebuchadnezzar was a great king, but like so many of us, he thought it was all about him. As a result, God humbled him in an amazing way—driving him from the palace to live with the beasts for seven years until, at last, he "lifted [his] eyes to heaven, and [his] understanding returned to [him]."
I don't know about you, but I'd prefer to understand things from God's point of view without first having to endure such a drastic experience. And yet, when we fail to lift our eyes to heaven and look to God for wisdom and understanding and direction, we truly are no more than beasts who go about our lives with nothing more than the desire to fill our stomachs and meet our other physical needs so we might continue to exist from one day to the next until our time on earth is done. How pitiful and purposeless an existence!
And that, of course, is exactly what God wanted Nebuchadnezzar to see. Whether a king or a pauper (or anything in between), when we fail to look to the heavens for our strength and understanding, we elevate ourselves to the position of god, and we fail every time, at everything we do.
The psalmist understood this. In Psalm 8:4-5 he wrote, "What is man that You are mindful of him, And the son of man that You visit him? For You have made him a little lower than the angels, And You have crowned him with glory and honor." He humbly recognized the frailty and futility of humanity apart from God, and marveled at the fact that the very Creator of the universe had elevated human beings above the rest of His creation, only slightly lower than the angels themselves. He ended that Psalm by proclaiming, "O Lord, our Lord, How excellent is Your name in all the earth!" (verse 9), confirming his assertion that man was honored only because the all-powerful, all-knowing, all-present God had made him so.
May we be like the psalmist who readily recognized our need to lift our eyes to heaven if ever we are to understand our purpose on earth, rather than the haughty king who had to endure seven years with the beasts of the field before finally acknowledging that great truth!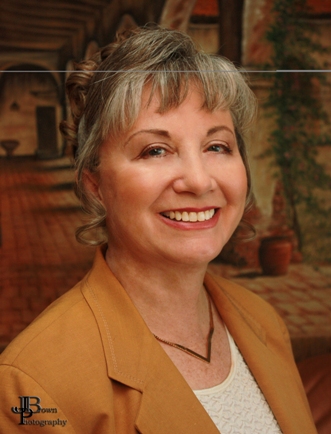 Kathi Macias, popular speaker and prolific author, is an Angel-award winning writer who has published nearly thirty books, including her latest releases, Mothers of the Bible Speak to Mothers of Today (New Hope Publishers) and My Son John (a novel from Sheaf House). Whether keyboarding her latest book, keynoting a conference, or riding on the back of her husband's Harley, Kathi "Easy Writer" Macias is a lady on a mission to communicate God's vision. Her insightful words—filled with passion, humor and soul nourishment—refresh audiences from all walks of life. Join Kathi as she hosts "Write the Vision" every Thursday from 6—7 p.m. (Pacific Time) via THE International Christian Network (www.theicn.com). To learn more about Kathi or to book her for your next event, visit www.KathiMacias.com. Spanish translations by Cynthia Alcantara (cynthia.alcantara1@gmail.com).