¿Como cantaremos cántico de Jehová en tierra de estraños?
Salmo 137:4 RV Cuando los Israelitas fueron capturados, la Escrituras nos dices que ellos colgaron sus harpas en los arboles y preguntaron, "¿Como cantaremos cántico de Jehová en tierra de estraños?" Los escogidos de Dios habian perdido sus casas, sus personas queridas, su libertad, y pensaron que ya no tenian razon ni habilidad para cantarle alabanzas a Dios.
¿No reaccionamos muchos de nosotros de la misma forma – y por problemas mucho menores? Cuando todo va bien le cantamos grandes alabanzas a Dios desde un corazón lleno de júbilo y de agradecimiento. Pero cuando en algo nos va mal, "colgamos nuestras harpas en los árboles" quejandonos y lamentandonos de nuestro destino. Si, por supuesto, muchas veces doblamos las rodillas en oracion, rogandole a Dios que nos libere y y que lo arregle todo nuevamente, pero ¿hay algun cupo para la albanza en nuestros corazones quebrantados?
Es perfectamente natural para nosotros alabar a Dios en los buenos tiempos y ya sea ignorar o maldecir, o suplicarle para que nos libere en los malos tiempos. Pero si nosotros hemos vuelto a nacer y tenemos al Espiritu de Dios viviendo dentro de nosotros, entonces no estamos limitados a nuestras reacciones naturales. Nosotros tenemos la habilidad de clamar al Espiritu de Dios dentro de nosotros para derramarle alabanzas a Dios – a "cantarle alabanzas a Jehová en tierra de extraños." Nosotros simplemente hemos escogido hacer eso.
Cualquier persona puede cantar la cancion de Dios y ofrecer alabanzas a nuestro Dios todopoderoso cuando todo va bien, pero un verdadero disciplulo es lo suficientemente disciplinado para alabar a Dios sin importar la situacion o la circumstancia. Mientras yo he llegado a entender y a practicar esta gran verdad espiritual, he descubierto que una de dos cosas pasan: la situacion mejora... o no me importa tanto a mi si no mejora. De cualquier forma, siento que mi espiritu se eleva en las notas del cantico de Jehová – y muchas veces es mucho más dulce cuando cantamos en tierra de extraños.
Si se encuentran en tierra de extraños hoy, mis queridos amigos (y yo se que muchos de ustedes lo estan), por favor alcancen y tomen sus harpas de entre las ramas de los árboles y ESCOJAN cantarle cántico a Jehová en el lugar en donde estan. Y les prometo que pronto encontrarán sus corazones elevados mucho más alto que los problemas y el dolor...
***
How shall we sing the Lord's song in a foreign land?
Psalm 137:4
When the Israelites were taken captive, the Scriptures tell us they hung their harps on the willows and asked, "How shall we sing the Lord's song in a foreign land?" God's chosen people had lost their homes, their loved ones, their freedom, and they felt they had no reason or ability to sing praises to God.
Don't many of us react the same way—and to much lesser problems? When all is going well we break into song and praise God from a heart of joy and gratitude. But let something go wrong and we "hang our harps on the willows" and go around grumbling and bemoaning our fate. Oh, sure, we may fall to our knees in prayer, begging God to deliver us and make everything right again, but is there any room for praise to flow from our broken hearts?
In and of ourselves, it is perfectly natural to praise God in the good times and either ignore, curse, or beseech Him for deliverance in the bad. But if we have been born again and have God's Spirit living within us, then we are not limited to our natural reactions. We have the ability to call upon God's Spirit within us to release praise to God—to "sing the Lord's song in a foreign land." We simply have to make the choice to do so.
Anyone can sing the Lord's song and offer praise to our mighty God when all is going well, but a true disciple is disciplined to praise God regardless of the situation or the circumstance. As I have come to understand and practice this great spiritual truth, I have found that one of two things happen: the situation improves…or it matters less to me if it doesn't. Either way, I find my spirit soaring on the notes of the Lord's song—often so much sweeter when being sung in a foreign land.
If you're in a foreign land today, beloved (and I know that many of you are!), please reach up and take your harp from the willow branches and CHOOSE to sing the Lord's song right where you are. I promise you will soon find your heart soaring above your problems and pain….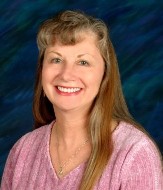 Kathi Macias, popular speaker and prolific author, is an Angel-award winning writer who has published twenty-one books and hundreds of articles. Whether keyboarding her latest book, keynoting a conference, or riding on the back of her husband's Harley, Kathi "Easy Writer" Macias is a lady on a mission to communicate God's vision. Her insightful words—filled with passion, humor and soul nourishment—refresh audiences from all walks of life. To book Kathi for your next event, email kenbarry@thebarryagency.com. For more information, visit www.KathiMacias.com. Spanish translations by Cynthia Alcantara (cynthia.alcantara1@gmail.com).