Exhorto ante todo, a que se hagan rogativas, oraciones, peticiones,
y acciones de gracias, por todos los hombres; por los reyes y por todos los que están en eminencia, para que vivamos quieta y reposadamente en toda piedad y honestidad.
1 Timoteo 2:1-2 RV
He tenido el privilegio de ser un miembro del Equipo de Oración Presidencial desde su inicio, y he seguido orando por nuestro presidente y aquellos que sirven con él en todas partes de la transición de administraciones. En el proceso he aprendido que unos han dejado el equipo porque ellos se sintieron incapaces de orar por nuestro presidente actual, mientras algunos nuevos miembros dijeron que ellos no se habían unido antes porque no les gustó el presidente anterior.
Me siento atontada por ambas respuestas. ¿Cómo es posible que nosotros que nos llamamos Cristianos decidamos obedecer un mandato bíblico basado en lo que personalmente nos gusta o nos disgusta, o hasta por convicciones políticas? ¿Hemos sido realmente engañados por la ética circunstancial? ¿Hemos caído víctimas de la cultura de que "cualquier cosa que nos rodea" es lo que vale?
Oro porque no sea así — y oro esto por cada uno de ustedes, si usted no lo ha hecho todavía, reserve con regularidad el tiempo necesario para obedecer la orden de orar por nuestro presidente y su familia, así como todos quiénes sirven en las oficinas públicas. Nuestro país está en efecto en estrechos peligrosos, así como muchos otros países en el mundo, por lo que tenemos más razón para orar seriamente y fervorosamente — no sólo hoy, pero siempre.
¡Uniéndome con usted en oración, mis queridos hermanos y hermanas, pido que la piedad de Dios y Su gracia sean derramadas sobre nuestra tierra, y que el regalo del arrepentimiento fluya de nosotros que somos la parte de la Iglesia mundial a aquellos que tienen que afiliarse a nosotros!
***
Therefore I exhort first of all that supplications, prayers, intercessions, and giving of thanks be made for all men, for kings and all who are in authority, that we may lead a quiet and peaceable life in all godliness and reverence.
1 Timothy 2:1-2 I have been privileged to be a member of the Presidential Prayer Team since its inception, and I have continued to pray for our President and those who serve with him throughout the transition of administrations. In the process I've learned that some have dropped off the team because they felt unable to pray for our current President, while some new members said they had not joined before because they didn't like the previous President.
I am stunned by both responses. How is it possible that we who call ourselves Christians would decide whether or not to obey a scriptural mandate based on personal likes or dislikes, or even political persuasions? Have we truly been duped by situational ethics? Have we fallen prey to the "anything goes, it's all about me" culture that surrounds us?
I pray not—and I pray that each of you, if you haven't already, will regularly set aside time to obey the command to pray for our President and his family, as well as all who serve in public office. Our country is indeed in perilous straits, as are many other countries in the world, but all the more reason to pray earnestly and fervently—not just today, but always.
Standing with you in prayer, dear brothers and sisters, that God's mercy and grace will be poured out upon our land, and that the gift of repentance will flow from us who are part of the worldwide Church to those who need to join us!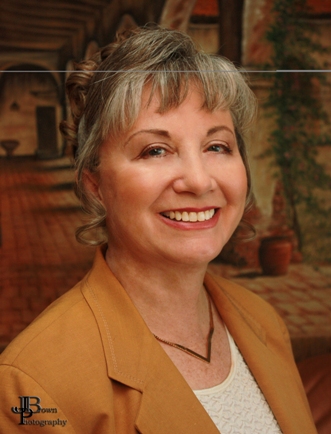 Kathi Macias, popular speaker and prolific author, is an Angel-award winning writer who has published nearly thirty books, including her latest releases, Mothers of the Bible Speak to Mothers of Today (New Hope Publishers) and My Son John (a novel from Sheaf House). Whether keyboarding her latest book, keynoting a conference, or riding on the back of her husband's Harley, Kathi "Easy Writer" Macias is a lady on a mission to communicate God's vision. Her insightful words—filled with passion, humor and soul nourishment—refresh audiences from all walks of life. Join Kathi as she hosts "Write the Vision" every Thursday from 6—7 p.m. (Pacific Time) via THE International Christian Network (www.theicn.com). To learn more about Kathi or to book her for your next event, visit www.KathiMacias.com. Spanish translations by Cynthia Alcantara (cynthia.alcantara1@gmail.com).