Ví yo al Señor sentado sobre un trono alto y sublime, y sus faldas llenaban el templo... Entonces dije, "¡Ay de mí! que soy muerto; porque siendo hombre inmundo de labios, y habitando en medio de pueblo que tiene labios inmundos, han visto mis ojos al Rey, Jehová de los ejercitos"... Despues oi la voz del Señor que decía: ¿A quién enviaré, y quién irá por nosotros? Entonces respondí y Heme aquí, envíame a mí."
Isaías 6:1, 5, 8, RV
Cinco capítulos en la escritura poderosa de Isaías, el profeta se paró y pasó algún tiempo diciéndonos como él había venido a este lugar de proclamar la verdad de Dios a un mundo llenado por el pecado. Él primero nos dice de su visión sobrecogedora del Señor en toda Su majestad, sentado en el mismo trono del cielo, y luego nos dice de su respuesta a esta revelación de la santidad de Dios y Su soberanía. Isaías realizó que él estaba desesperado e indefenso ante la presencia de alguien tan grande y magnífico. Él reconoció la profundidad de su pecado y depravación ante la luz de un Dios santo y libre de pecado. Y él se arrepintió y confesó de acuerdo a ésto.
Después de que un serafín tocó sus labios con un carbón vivo, llevándose su iniquidad y purgando su pecado, Isaías estaba listo a responder a la llamada de Dios de ir adelante y proclamar la Palabra del más Alto. Y, por supuesto, es donde debemos comenzar si debemos contestar a lo que Dios pide de nuestras propias vidas para ir adelante y proclamar Su Palabra, si por escrito, proclamando Su Palabra, o nuestra forma de vivir diariamente la vida.
Pero hasta entonces debemos precavernos que no nos sintamos satisfechos y comenzamos a comprometer la santidad absoluta de Aquel a quien servimos y la honradez completa que Él requiere de todos quiénes reclamarían Su nombre como propio. ¿Qué de bueno es un evangelio aguado, fácil de usar si esto ha perdido su poder de salvar y liberar? ¿Qué de bueno es un mensaje del amor incondicional sin la necesidad acompañamiente del arrepentimiento? ¿Qué de bueno es ello si "nos ponemos a lo largo" aquel campañerismo está basado en una fundación falsa?
Nuestra llamada como escritores y predicadores en efecto, como siervos del Dios más Alto — debemos proclamar la visión Del Santo, sentado en el trono del cielo, donde ningún pecado corromperá alguna vez o estropeará su belleza. Nada menos que arrepentimiento completo, una vuelta de 180 grados desde siguir nuestro propio camino a siguir Su camino, y una dependencia absoluta y total en Jesús, el único hombre honrado y libre de pecado Quién alguna vez anduvo sobre esta tierra, y nos calificará para entrar en aquel lugar santo.
Cuando nos encontramos tentados a ablandar este mensaje "el único y sólo camino de la salvación" como pretexto para no ofender a algunos o para que otros se sientan más cómodos o bienvenidos en nuestra presencia, recordemos a Isaías, quién se tomó el tiempo para interrumpir su mensaje profético para dejarnos saber su única y sola calificación para dar aquel mensaje: Él había visto a Dios santo y honrado, reconoció su propio pecado, arrepentido y admitido, permitió que el carbón vivo de Dios limpiara sus labios antes de que él dijera otra palabra. Si nosotros mismos andamos en esa verdad, entonces llamarémos más fácilmente a otros para hacer lo mismo, de modo que ellos también puedan entrar en Su presencia con la alegría y confianza que viene sólo de ser trasladados del reino de la oscuridad al Reino de Su querido Hijo.
***
I saw the Lord sitting on a throne, high and lifted up, and the train of His robe filled the temple…. Then I said: "Woe is me, for I am undone! Because I am a man of unclean lips, and I dwell in the midst of a people of unclean lips; for my eyes have seen the King, the Lord of hosts." …Also I heard the voice of the Lord, saying: "Whom shall I send, and who will go for Us?" Then I said, "Here am I! Send me."
Is. 6:1,5,8
Five chapters into the powerful writing of Isaiah, the prophet stopped and spent some time telling us how he had come to this place of proclaiming God's truth to a sin-filled world. He first tells us of his awe-inspiring vision of the Lord in all His majesty, seated on the very throne of heaven, and then he tells us of his response to this revelation of God's holiness and sovereignty. He realized he was hopeless and helpless in the presence of one so great and magnificent. He recognized the depth of his sin and depravity in light of a holy and sinless God. And he repented and confessed accordingly.
After a seraph touched his lips with a live coal, taking away his iniquity and purging his sin, Isaiah was ready to respond to God's call to go forth and proclaim the Word of the Most High. And that, of course, is where we all must begin if we are to answer God's call on our own lives to go forth and proclaim His Word, whether in writing, speaking, or daily living. But even then we must beware that we don't become complacent and begin to compromise the absolute holiness of the One we serve and the complete righteousness He requires of all who would claim His name as their own. What good is a watered-down, user-friendly gospel if it has lost its power to save and deliver? What good is a message of unconditional love without the accompanying need for repentance? What good is it if we all "get along" if that camaraderie is based on a false foundation?
Our call as writers and speakers—indeed, as servants of the Most High God—is to proclaim the vision of the Holy One, seated on the throne of heaven, where no sin will ever taint or mar its beauty. Nothing less than complete repentance, a 180-degree turn from following our own way to following His way, and an absolute and total dependence on Jesus, the only righteous and sinless Being who ever walked this earth, will qualify us to enter that holy place.
When we find ourselves tempted to soften this one-and-only-way-of-salvation message under the guise of not offending someone or making others feel more comfortable or welcome in our presence, let's remember Isaiah, who took the time to interrupt his prophetic message long enough to let us know his one and only qualification for delivering that message: He had seen the holy and righteous God, recognized his own sin, repented and confessed, and allowed God's live coal to cleanse his lips before he spoke another word. If we ourselves will walk in that truth, then we will more readily call others to do the same, so that they too may come into his presence with the joy and confidence that comes only from being translated out of the kingdom of darkness into the Kingdom of His dear Son.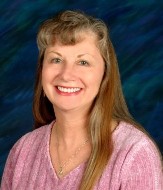 Kathi Macias, popular speaker and prolific author, is an Angel-award winning writer who has published twenty-one books and hundreds of articles. Whether keyboarding her latest book, keynoting a conference, or riding on the back of her husband's Harley, Kathi "Easy Writer" Macias is a lady on a mission to communicate God's vision. Her insightful words—filled with passion, humor and soul nourishment—refresh audiences from all walks of life. To book Kathi for your next event, email kenbarry@thebarryagency.com. For more information, visit www.KathiMacias.com. Spanish translations by Cynthia Alcantara (cynthia.alcantara1@gmail.com).