Las cuerdas me cayeron en lugares deleitosos,
Y es hermosa la heredad que me ha tocado.
Salmos 16:6 RV
Mi madre de 87-años vive conmigo, y le tengo que dar crédito hoy por este devocional. Ella estaba haciendo su propio estudio Bíblico ayer por la mañana y compartió conmigo que estaba basado en este versículo del libro de Salmos y como ese versículo le había hecho recordar varios puntos de su vida. Porque su mamá murió cuando ella tenía solamente 8 años de edad y su padre no la podía cuidar, a ella la mandaron a vivir con sus abuelos. En aquel tiempo- y por muchos años despues – ella pensó que era de las personas más desafortunadas sobre la faz de la tierra. Todo lo que ella podía pensar es que no tenía una "verdadera familia" como la mayoría de sus amistades.
Ahora, sin embargo, mirando hacia atrás a las ocho décadas desde que su madre murió ella puede ver la fidelidad de Dios y Sus bendiciones y cuidados al travez de todos esos años. Ella dice que ahora realiza que tiene tanto por lo cual estar agradecida, pero que desperdició mucho tiempo porque pasó muy ocupada sufriendo y contando las pérdidas.
¿No es asi como somos nosotros? ¿No hacemos nosotros casi siempre lo mismo? En vez de enfocarnos en las bendiciónes que Dios nos ha dado, o lamentamos las cosas que hemos perdido en la vida. Y sin embargo, ¿no dice la Palabra de Dios "las líneas [divisorias] se han caído" sobre nosotros "en lugares deleitosos" y que nos "deleitamos en la heredad que nos tocado"? A pesar de la realidad de angustia y privación, problemas y tribulaciones, Dios nos ha llamado "co-herederos" con Cristo. ¿Puede haber una mejor herencia, o una razon más jubilosa por la cual estar agradecidos?
A pesar de cualquier cosa por la cual estemos pasando hoy, ¡abramos nuestros ojos (y corazones)! a los "lugares deleitosos" y a la "gran herencia" que Dios nos ha dado, y ESCOJAMOS ser gente agradecida por las muchas bendiciones que sin merecerlas han llegado a nosotros y a Sus amados hijos. Y algun dia, cuando nos aproximemos al final de nuestra estancia terrenal, declaremos nosotros tambien que ¡las cuerdas nos han caido en lugares deleitosos!
***
The lines have fallen to me in pleasant places;
Yes, I have a good inheritance.
Psalm 16:6
My 87-year-old mother lives with me, and I have to give her credit today for this devotional. She was doing her own Bible study yesterday morning and shared with me that it was based on the above verse from the Psalms and how that verse was taking her back in her memory to various points in her life. Because her mother died when she was eight and her father was unable to care for her, she was sent to live with her grandparents. At the time—and for many years thereafter—she thought she was one of the most misfortunate people on the face of the earth. All she could think of was all she had lost and how she didn't have a "real family" like most of her friends did.
Now, however, looking back over the nearly eight decades since her mother died, she sees the faithfulness of God and His blessings and care throughout all those years. She said she realizes now that she had so much to be thankful for, but she often missed it because she was too busy counting and mourning her losses.
Isn't that just like us? Don't we all often do the same thing? Instead of focusing on the many blessings God has given us, we bemoan the things we have lost or missed in life. And yet, doesn't the Word of God say that "the [boundary] lines have fallen" to us in "pleasant places" and that we have a "good inheritance"? Despite the realities of heartache and hardship, trials and tribulations, God calls us "joint heirs" with Christ. Can there be any greater inheritance, any more joyful reason to be grateful?
Whatever we are facing today, may we open our eyes (and hearts!) to the "pleasant places" and "good inheritance" God has bestowed upon us, and CHOOSE to be grateful people for the many undeserved blessings that have come our way as His beloved children. And one day, when we approach the end of our earthly sojourn, may we too declare that the lines have fallen to us in pleasant places!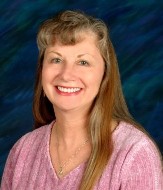 Kathi Macias, popular speaker and prolific author, is an Angel-award winning writer who has published twenty-one books and hundreds of articles. Whether keyboarding her latest book, keynoting a conference, or riding on the back of her husband's Harley, Kathi "Easy Writer" Macias is a lady on a mission to communicate God's vision. Her insightful words—filled with passion, humor and soul nourishment—refresh audiences from all walks of life. To book Kathi for your next event, email kenbarry@thebarryagency.com. For more information, visit www.KathiMacias.com. Spanish translations by Cynthia Alcantara (cynthia.alcantara1@gmail.com).