La soberbia de tu corazón te ha engañado.
Abdías 1:3 RV
Pocos de nosotros disfrutamos estar alrededor de la gente vanidosa como los pavos-reales, usted sabe, esos quiénes están tan llenos de ellos mismos que son inconscientes de los demás. Pero hay una clase más sutil del orgullo que puede ser tan devastador, o aún más. Aquellos que son vanidosos y pomposos son obvios en su ensimismamiento, pero aquellos que pueden parecer humildes y honestos, mientras nutren el orgullo en su corazón, son mucho más peligrosos.
Las Escrituras, en particular el Libro de Proverbios nos advierte, una y otra vez, sobre los peligros del orgullo. Por lo general, cuando pensamos en una persona orgullosa, pensamos en aquellos que proclaman su propia calidad y éxito a lo alto de sus pulmones. Como consiguiente, ellos son un poco más fáciles para evitar (¡y la mayor parte de nosotros lo hacemos!). ¿Pero qué exactamente es "[el orgullo] del corazón" que engaña?
La Biblia es clara en sus repetidas declaraciones que ninguno de nosotros podemos llamarnos "buenos," aunque muchos lo intentan. Incluso Jesús pidió cuentas a uno de Sus oyentes cuando el hombre se refirió a Jesús como "bueno". La respuesta de Jesús puso todo en la perspectiva apropiada: ¿"Por qué me llamas bueno"? Ninguno hay bueno sino Un Dios. (San Mateo 19:17, RV). Hemos reducido la palabra "bueno" a un adjetivo que puede incluir "sabroso", "agradable", "fácil", etc. Cuando nos referimos a la gente, a menudo queremos decir "agradable" cuando decimos "bueno". Como usted, conozco a mucha gente agradable — y unos "no tan agradables". Pero agradable no es lo mismo que bueno.
Si proclamamos creer y seguir a Jesús, entonces también debemos creer en Sus palabras. Ya que Él dijo que sólo Dios es "bueno," entonces debemos aceptar que, aparte de que el Espíritu de Dios vive dentro de nosotros, no somos buenos, sin importar lo agradables o dulces que podamos ser. Si no aceptamos eso, entonces el orgullo de nuestro corazón nos engaña, y es una cosa muy peligrosa, como el pasaje en Abdías continúa y explica que el mismo Dios perseguirá y destruirá aquellos que se han engañado y han creído que ellos están bien sin Dios.
¿Ha oído alguna vez usted que alguien en un entierro dice, "Él era una persona buena" o "Ella vivió una vida buena," como si esto los calificara para entrar al cielo? Esto es el peor engaño posible — y el más peligroso. El Salmo 14:1 dice, "Dice el necio en su corazón: no hay Dios. Se han corrompido; no hay quien haga el bien." Las palabras "Dios" y "bueno" son sinónimas. Simplemente no podemos estar bien sin Dios. Así es que la próxima vez que estemos tentados a proclamarnos nosotros o a alguien más como "buenos", quizás podamos usar una palabra más apropiada y exacta, como "agradable" o "generoso" o "amable". Entonces oremos para que nuestros corazones no sean engañados, y que más bien vamos a permitir que la bondad de Dios brille en nuestras vidas, y que haga que otros entren en esa bondad también.
***
The pride of your heart has deceived you.
Obadiah 1:3, NKJV Few of us enjoy being around strutting-peacock people—you know, the ones who are so full of themselves they are oblivious to anyone else. But there is a more subtle sort of pride that can be every bit as devastating, if not more so. Those who strut and preen are obvious in their self-absorption, but those who may appear humble and honest, while nurturing pride in their heart, are much more dangerous.
The Scriptures, particularly the Book of Proverbs warn us, time and again, about the dangers of pride. Usually, when we think of a proud person, we think of those who proclaim their own goodness and success at the top of their lungs. As a result, they're a bit easier to avoid (and most of us do!). But what exactly is the "pride of [the] heart" that deceives?
The Bible is clear in its repeated statements that not a one of us can call ourselves "good," though many try. Even Jesus called one of His listeners to account when the man referred to Jesus as "good." Jesus' response put everything into proper perspective: "Why do you call Me good? No one is good but One, that is, God" (Matthew 19:17, NKJV). We've reduced the word "good" to an adjective that can include "tasty," "pleasant," "easy," etc. When it comes to people, we often mean "nice" when we say "good." Like you, I know a lot of nice people—and some not-so-nice. But nice isn't the same as good.
If we claim to believe in and follow Jesus, then we must also believe His words. Since He said that only God is "good," then we must accept that, apart from God's Spirit living within us, we are not good, however nice or sweet or pleasant we may be. If we don't accept that, then the pride of our heart is deceiving us, and that is a very dangerous thing, as the passage in Obadiah goes on to explain that God Himself will pursue and destroy those who have deceived themselves into believing they are good apart from God.
Have you ever heard someone at a funeral say, "He was a good person" or "She lived a good life," as if that qualifies them to get into heaven? That's the worst deception possible—and the most dangerous. Psalm 14:1 says, "The fool has said in his heart, 'There is no God.' They are corrupt, They have done abominable works, There is none who does good." The words "God" and "good" are synonymous. We simply cannot be good apart from God. So the next time we're tempted to proclaim ourselves or someone else as "good," perhaps we can use a more appropriate and accurate word, such as "nice" or "generous" or "kind." Then let's pray that our hearts will not be deceived but that we will allow the goodness of God to shine forth in our lives, and to draw others into that goodness as well.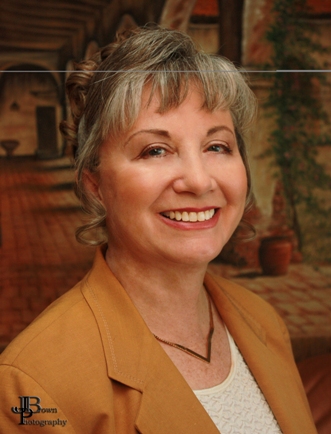 Kathi Macias, popular speaker and prolific author, is an Angel-award winning writer who has published nearly thirty books, including her latest releases, Mothers of the Bible Speak to Mothers of Today (New Hope Publishers) and My Son John (a novel from Sheaf House). Whether keyboarding her latest book, keynoting a conference, or riding on the back of her husband's Harley, Kathi "Easy Writer" Macias is a lady on a mission to communicate God's vision. Her insightful words—filled with passion, humor and soul nourishment—refresh audiences from all walks of life. Join Kathi as she hosts "Write the Vision" every Thursday from 6—7 p.m. (Pacific Time) via THE International Christian Network (www.theicn.com). To learn more about Kathi or to book her for your next event, visit www.KathiMacias.com. Spanish translations by Cynthia Alcantara (cynthia.alcantara1@gmail.com).