"Sabe Dios que el día que comáis de él (fruto), serán abiertos vuestros ojos,
y seréis como Dios, sabiendo el bien y el mal."
Génesis 3:5 RV Muchos de nosotros entendemos que la serpiente vino a Eva en el Huerto y la tentó a dudar de la Palabra de Dios: "¿con que Dios os a dicho…?" (Génesis 3:1RV). Sin embargo, era sólo la mitad de su línea de ataque. Además de poner en duda la Palabra de Dios, la serpiente puso en duda el carácter de Dios. Esencialmente, dijo, "Si comes lo que Dios te prohíbe — comer de la fruta prohibida — tú serás igual a Dios. ¿Por qué piensas que Él te lo ha prohibido? Porque Él no quiere lo mejor para ti. Él quiere guardar lo mejor para Él."
La táctica del diablo no ha cambiado a través de los siglos. Él todavía nos ataca en los puntos de tratar que cuestionemos la Palabra de Dios y Su carácter. Como Cristianos, la mayor parte de nosotros estamos de guardia contra el interrogatorio de la Palabra de Dios, pero somos a menudo menos vigilantes al preguntar sobre Su carácter.
¿Dice usted alguna vez (o hasta piensa), "Dónde estaba Dios cuando tal tragedia ocurrió? ¿Por qué no intervino Él?" O, "Dios dice que Él me ama, entonces, ¿por qué se deshace mi vida? Él seguramente tiene un modo extraño de mostrar el amor." Y, "he orado, he suplicado, y he ayunado. ¿Por qué no ha contestado Dios?" ¿Finalmente, no hemos dicho/pensado en algún tiempo, "la vida simplemente no es justa.?"
Déjeme dirigirme al último comentario primer ¡Absolutamente, la vida no es justa! ¡Sin embargo, la segunda mitad de esa ecuación declara, ¡Pero Dios es BUENO— TODO el tiempo! Esas no son palabras simplemente vacías, mis amigos(as). Dios realmente es bueno todo el tiempo, sin tener en cuenta las circunstancias. La vida no es justa. Esto trae desilusión, pruebas, y tragedias, si caminamos con Dios o no. Y a veces esto apesta. ¡Pero ninguna de esas situaciones cambia el carácter de Dios un ápice! Él es bueno porque Él es Dios, punto. La bondad simplemente no existe aparte de Él, y no puede estar separada de Él. Cuando aceptamos esa gran verdad en nuestra mente, las otras preguntas serán contestadas también:
¿Dónde estaba Dios cuando la tragedia pasó? Exactamente donde Él siempre está — en Su trono.
¿Si Dios me ama, por qué se deshace mi vida? Porque Él es Dios e infinitamente más sabio y más amoroso que nosotros. Si no podemos encontrarle el sentido a una situación, es porque nuestro entendimiento es limitado, no porque Dios deja de hacer las cosas como es debido. ¡Cualquier cosa que Él hace está bien hecha, simplemente porque Él es Dios!
Yo he estado orando y suplicando y ayunando; ¿por qué no ha contestado Dios? Quizás Él ya nos contestó y nosotros no lo escuchamos o no lo entendimos. O quizás porque Dios es eterno pero nosotros estamos atrapados en el tiempo, simplemente aún no hemos llegado a Su respuesta. Como Él es Dios, podemos confiar que Su tiempo y Sus respuestas son siempre correctas.
En todos los años que he caminado con Dios (casi cuarenta ahora), nunca he sabido que Él es débil, deshonesto, infiel, tarde, o incorrecto. Su carácter ha resultado ser verdadero, lo mismo que Su Palabra. Cuando alguien viene a mí y se queja que algo no va bien en su vida y luego implica que esto es la culpa de Dios, sólo puedo asumir que la persona ha cedido a la tentación de la serpiente para dudar de la Palabra de Dios o Su carácter.
Mis queridos amigos, si queremos caminar en victoria en esta vida, debemos primero convencernos en nuestros corazones y en nuestras mentes, de una vez para SIEMPRE, que la Palabra de Dios y Su carácter son verdaderos y buenos e invariables. ¡Sólo entonces, cuándo los vientos de adversidad golpean (y si lo harán!), podemos nosotros ponernos de pie fuertemente y proclamar el Nombre sobre todo nombre, el Nombre del Aquel quién camina con nosotros por el fuego, y nos carga cuando no tenemos ninguna fuerza para seguir de pie.
Dios es bueno— ¡TODO el tiempo! ¡Que sea esta tu proclamación hoy y siempre!
***
"For God knows that in the day you eat of it your eyes will be opened,
and you will be like God, knowing good and evil."
Genesis 3:5
Many of us understand that the serpent came to Eve in the Garden and tempted her to question God's Word: "Has God indeed said…?" (Genesis 3:1). However, that was only half of his line of attack. In addition to casting doubt on God's Word, the serpent called into question God's character. In essence, he said, "If you do what God forbids you to do—eating the forbidden fruit—you'll become equal to God. Why do you think He has forbidden you to do it? Because He doesn't want what's best for you. He wants to keep the best for Himself."
The devil's tactics haven't changed over the centuries. He still attacks us at the points of trying to get us to question God's Word and His character. As Christians, most of us are on guard against the questioning of God's Word, but we are often less vigilant about not questioning His character.
Ever say (or even think), "Where was God when such a tragedy took place? Why didn't He intervene?" Or, "God says He loves me, so why is my life falling apart? He sure has a strange way of showing love." How about, "I've prayed, I've pleaded, and I've fasted. Why hasn't God answered?" Finally, haven't we all said/thought at some time, "Life just isn't fair"?
Let me address the last comment first: Absolutely, life is NOT fair! However, the second half of that equation declares, But God is GOOD—ALL the time! Those aren't just empty words, folks. God really is good—all the time, regardless of circumstances. Life isn't fair. It brings disappointments, trials, and tragedies, whether we're walking with God or not. And sometimes it stinks. But none of those situations changes God's character one iota! He is good because He's God, period. Goodness simply does not exist apart from Him, and it cannot be separated from Him. When we get that great truth settled in our mind, the other questions will be settled as well:
Where was God when the tragedy struck? Right where He always is—on His throne.
If God loves me, why is my life falling apart? Because He's God and infinitely wiser and more loving than we are. If we can't make sense out of a situation, it's because our understanding is limited, not because God is failing to do the right thing. Whatever He does is right, simply because He is God!
I've been praying and pleading and fasting; why hasn't God answered? Perhaps He has and we just didn't hear or understand Him. Or perhaps because God is timeless but we are trapped in time, we just haven't arrived at His answer yet. Because He is God, we can trust that His timing and His answers are always right.
In all the years I've walked with God (nearly forty now), I've never known Him to be weak, dishonest, unfaithful, late, or wrong. His character has proven to be true, even as has His Word. When someone comes to me and complains that something is going wrong in his or her life and then implies that it is God's fault, I can only assume that person has yielded to the serpent's temptation to question God's Word or His character.

Beloved, if we want to walk in victory in this life, we must first settle in our hearts and minds, ONCE AND FOR ALL, that God's Word AND His character are true and good and changeless. Only then, when the winds of adversity blow (and they will!), can we stand strong and proclaim the Name above all names, the Name of the One who walks with us through the fire, and carries us when we have no strength to stand.

God is good—ALL the time! May it be your proclamation today and always!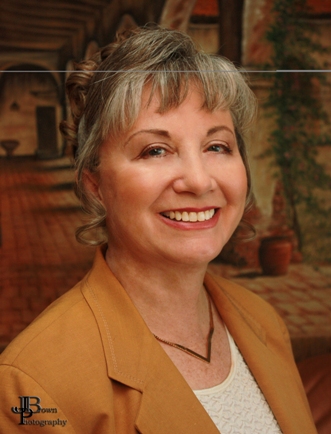 Kathi Macias, popular speaker and prolific author, is an Angel-award winning writer who has published nearly thirty books, including her latest releases, Mothers of the Bible Speak to Mothers of Today (New Hope Publishers) and My Son John (a novel from Sheaf House). Whether keyboarding her latest book, keynoting a conference, or riding on the back of her husband's Harley, Kathi "Easy Writer" Macias is a lady on a mission to communicate God's vision. Her insightful words—filled with passion, humor and soul nourishment—refresh audiences from all walks of life. Join Kathi as she hosts "Write the Vision" every Thursday from 6—7 p.m. (Pacific Time) via THE International Christian Network (www.theicn.com). To learn more about Kathi or to book her for your next event, visit www.KathiMacias.com. Spanish translations by Cynthia Alcantara (cynthia.alcantara1@gmail.com).