"Como son más altos los cielos que la tierra,
así son mis caminos más altos que vuestros caminos,
y mis pensamientos más que vuestros pensamientos."
Isaías 55:9 Hace algunos años serví en un equipo de cuidado pastoral en una iglesia grande de California del Sur, donde una de mis responsabilidades primarias era la orientación bíblica. Nunca dejé de estar asombrada en el número de Cristianos que entraron en mi oficina para quejarse de la infidelidad de Dios y Su tratamiento injusto en sus vidas. ¿Problemas financieros? La provisión de Dios no era suficiente. ¿Niños voluntariosos? Dios no los había conducido correctamente. ¿Matrimonio fracasado? Dios había dejado de intervenir.
No niego la realidad o la severidad de algunas dificultades que la gente encuentra, pero si respondo realmente a esa lógica equivocada. ¡Me acuerdo de haber pensado que yo había andado con Dios durante décadas (aún entonces!) y nunca lo encontré a Él ser nada menos que absoluta y perfectamente fiel. Sin embargo, de repente se suponía que yo iba a creer que Él les había fallado — que ellos tenían razón y que Él se había equivocado.
La gente a menudo me dice que ellos me consideran una persona sabia y madura. ¡Es todo lo que puedo hacer para guardar una cara seria a veces! Pero entiendo de donde se origina esa evaluación, y todo el crédito es para Aquel quién me ha amado con paciencia y ha obrado en mi vida todos estos años. Cuándo me convertí en una creyente a la edad de 26 años, entendí en aquel mismo instante que todo lo que yo había aprendido alguna vez o había creído era equivocado, y tuve que aprender de nuevo todo ello — ¡cada pedacito! Y me puse a trabajar duro para lograrlo. Algunos años más tarde, a media noche, desperté con estas palabras que resuenan en mi corazón: "mi Palabra ha sido para siempre establecida en el cielo; ahora está establecida en tu corazón."
Entendí que Dios me decía que la fe firme y absoluta en Su Palabra había sido establecida concretamente dentro de mí. Los terremotos de la vida seguían, pero nada podía sacudir alguna vez mi fe en Él o Su Palabra. De allí en adelante, si me encontraba en desacuerdo con algo que Él dijo, yo sabía que era porque me yo me había equivocado y/o yo simplemente no era capaz de entenderlo.
Sus caminos y pensamientos son mucho más altos que los nuestros; aceptar ese hecho simplifica la vida. Vivimos en un mundo roto donde los problemas y los procesos nos inundan con regularidad, pero al entender que nada que venga contra nosotros cambia la verdad del carácter de Dios o Su Palabra nos da la fundación firme que necesitamos para resistir los terremotos en nuestras vidas. No hay ningún dolor o problema que pueda destruirnos si estamos de pie en la verdad firme de la Palabra de Dios y Su amor incondicional por nosotros. La próxima vez que usted o alguien que usted conoce es tentado a culpar a Dios por los dardos encendidos que amenazan nuestra fe, recuerde a quien le pertenece usted — y a que distancia más allá de nuestros pensamientos están Sus pensamientos y Sus caminos. Entonces goce de esa verdad; hay gran paz en medio de ello.
***
"For as the heavens are higher than the earth,
so are My ways higher than your ways,
and My thoughts than your thoughts."
Isaiah 55:9 Some years ago I served on a pastoral care team at a large Southern California church, where one of my primary responsibilities was biblical counseling. I never ceased to be amazed at the number of Christians who came into my office to complain of God's unfaithfulness and unfair treatment in their lives. Financial problems? God's provision wasn't sufficient. Wayward children? God hadn't led them properly. Broken marriage? God had failed to intervene.
I don't discount the reality or severity of some of the difficulties people encounter, but I do take issue with their faulty logic. I remember thinking that I had walked with God for decades (even then!) and never found Him to be anything but absolutely and perfectly faithful. Yet suddenly I was supposed to believe that He had failed them—that they were right and He was wrong.
People often tell me they consider me a wise and mature person. It's all I can do to keep a straight face sometimes! But I understand where that assessment originated, and all the credit goes to the One who has patiently loved me and worked in my life all these years. When I became a believer at the age of 26, I understood at that very moment that everything I had ever known or believed was wrong, and I had to relearn all of it—every single bit! And I set to work to do it. Some years later, in the middle of the night, I awoke with these words echoing in my heart: "My Word has forever been established in the heavens; now it is established in your heart."
I understood that God was telling me that absolute, unshakable faith in His Word had been established in concrete within me. Life's earthquakes would continue, but nothing could ever shake my faith in Him or His Word. From that point on, if I found myself at odds with something He said, I knew it was because I was wrong and/or I simply wasn't able to comprehend it.
His ways and thoughts are so much higher than ours; accepting that fact simplifies life. We live in a broken world where problems and trials inundate us with regularity, but understanding that nothing that comes against us changes the truth of God's character or His Word gives us the firm foundation we need to withstand the shock waves. There is no pain or problem that can destroy us if we stand on the unshakable truth of God's Word and His unconditional love for us. The next time you or someone you know is tempted to blame God for fiery darts that threaten our faith, remember whose you are—and how far beyond ours are His thoughts and His ways. Then rejoice in that truth; there is great peace in the midst of it.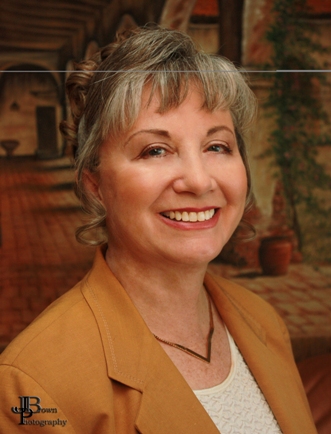 Kathi Macias, popular speaker and prolific author, is an Angel-award winning writer who has published nearly thirty books, including her latest releases, Mothers of the Bible Speak to Mothers of Today (New Hope Publishers) and My Son John (a novel from Sheaf House). Whether keyboarding her latest book, keynoting a conference, or riding on the back of her husband's Harley, Kathi "Easy Writer" Macias is a lady on a mission to communicate God's vision. Her insightful words—filled with passion, humor and soul nourishment—refresh audiences from all walks of life. Join Kathi as she hosts "Write the Vision" every Thursday from 6—7 p.m. (Pacific Time) via THE International Christian Network (www.theicn.com). To learn more about Kathi or to book her for your next event, visit www.KathiMacias.com. Spanish translations by Cynthia Alcantara (cynthia.alcantara1@gmail.com).