Cuando Jesús hubo tomado el vinagre, dij Consumado es.
Y habiendo inclinado la cabeza, entregó el espíritu.
San Juan 19:30 RV Jesús dijo muchas palabras poderosas mientras Él caminó sobre tierra, pero ninguna más significativa que Sus últimas dos: "¿Consumado es?" Si nosotros los Cristianos realmente entendiéramos el poder y el sentido detrás de estas palabras, ¿cuánto más amaríamos y serviríamos al Dios vivo — y afectaríamos al mundo agonizante?
Cuando Jesús dijo aquellas palabras colgado en la Cruz, Él se refería a mucho más que simplemente el final de Su vida terrenal o hasta la muerte cruel y horrible que la ignorancia del mal y la honradez de Dios habían impuesto sobre Él. El sentido original de la declaración incluyó un sello que decía "pagado en su totalidad" listo para pagar por los pecados de alguien dispuesto a arrepentirse y recibir el perdón de Dios.
Una de mis tarjetas de Navidad favoritas muestra un cordero que está de pie en un campo, alzando la vista hacia una estrella que brilla en el cielo. Debajo de ello dice, "Él vino para pagar una deuda que Él no debió porque nosotros debimos una deuda que no podíamos pagar." ¡Qué visual tan apropiada para nuestra celebración de Pascua! Él vino en Navidad… para pagar en la Pascua. ¿Y si Él no lo hubiera hecho? Entonces no habría ninguna esperanza para ninguno de nosotros, porque había una deuda en cada uno de nosotros que no alcanzaríamos a pagar nunca, así viviéramos mil años más. No hay suficientes "trabajos buenos" para que nosotros podamos funcionar y nuevamente volver nuestro camino ante la presencia de Dios, entonces Jesús vino y pagó el precio por nosotros. Y cuando Él pronunció aquellas palabras finales — "consumado es" - Él selló nuestra cuenta con Su sangre: "pagado en su totalidad."
Esto es un regalo que nunca podemos reembolsar, pero uno que nunca debemos dejar de apreciar. En el centro de quién somos y todo lo que decimos y hacemos debe estar la conmemoración alegre y agradecida que "consumado es" - nuestra deuda está pagada y podemos entrar otra vez ante la presencia de Dios.
Una tumba vacía es nuestra garantía.
***
So when Jesus had received the sour wine, He said, "It is finished!"
And bowing His head, He gave up His spirit.
John 19:30
Jesus spoke many powerful words while He walked this earth, but none more meaningful than His last three: "It is finished." If we Christians truly understood the power and meaning behind these words, how much more would we love and serve the living God—and impact the dying world?
When Jesus spoke those words as He hung on the Cross, He was referring to a lot more than simply the end of His earthly life or even the cruel and hideous death that evil's ignorance and God's righteousness had imposed upon Him. The original meaning of the statement included a "paid in full" stamp for the sins of anyone willing to repent and receive God's forgiveness.
One of my all-time favorite Christmas cards shows a lamb standing in a field, looking up at a star shining in the heavens. Underneath it says, "He came to pay a debt He didn't owe because we owed a debt we couldn't pay." What an appropriate visual for our celebration of Easter! He came at Christmas…to pay at Easter. And if He hadn't? Then there would be no hope for any of us, for there was a debt on each of our accounts that was beyond our paying if we lived to be a thousand. There are not enough "good works" for us to perform to earn our way back into God's presence, so Jesus came and paid the price for us. And when He uttered those final words—"It is finished"—He stamped our account in His blood: "Paid in full."
It is a gift we can never repay, but one that we must never stop appreciating. At the center of who we are and everything we say and do must be the joyous and grateful remembrance that "it is finished"—our debt is paid and we can once again come into God's presence.
An empty tomb is our guarantee.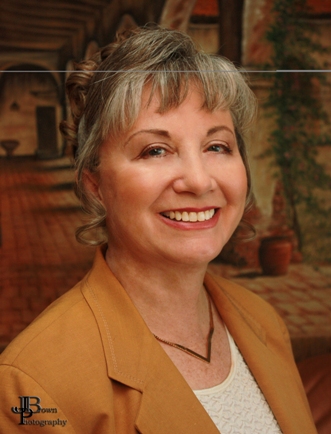 Kathi Macias, popular speaker and prolific author, is an Angel-award winning writer who has published nearly thirty books, including her latest releases, Mothers of the Bible Speak to Mothers of Today (New Hope Publishers) and My Son John (a novel from Sheaf House). Whether keyboarding her latest book, keynoting a conference, or riding on the back of her husband's Harley, Kathi "Easy Writer" Macias is a lady on a mission to communicate God's vision. Her insightful words—filled with passion, humor and soul nourishment—refresh audiences from all walks of life. Join Kathi as she hosts "Write the Vision" every Thursday from 6—7 p.m. (Pacific Time) via THE International Christian Network (www.theicn.com). To learn more about Kathi or to book her for your next event, visit www.KathiMacias.com. Spanish translations by Cynthia Alcantara (cynthia.alcantara1@gmail.com).