Trayendo a la memoria la fe no fingida que hay en ti,
la cual habitó primero en tu abuela Loida, y en tu madre Eunice,
y estoy seguro que en ti también.
2Timoteo 1:5 RV Con el Día de Madre acercándose rápidamente, siento que es apropiado compartir con ustedes un poco del libro que acabo de publicar Las Madres de la Biblia les Hablan a Las Madres de Hoy de la Editorial New Hope (New Hope Publishers). Con muchas madres de donde escoger, me he decidido por Eunice y Loida, quienes grandemente influenciaron en la vida de su hijo/nieto, Timoteo – quien, a cambio, influenció a muchos otros a seguir a Cristo.
¿Cuántas veces nosotros, como madres o abuelas, oramos y meditamos sobre proverbios 22:6, que dice, "Instruye al niño en su camino, y aún cuando fuere viejo no se apartará de él," reclamando esa gran verdad y la promesa para nuestros propios niños o nietos, especialmente cuando ellos se desvían de la fe? La clave a verlo manifestado en las vidas de nuestros jóvenes, sin embargo, es asegurarnos primero que nosotros mismos lo hemos vivido — en palabra y acto.
¡Cómo Loida y Eunice deben haber sabido y adorado las Escrituras para poder inculcar ese mismo amor en Timoteo! Y cómo ellas deben haber amado reunirse con otros creyentes para oír esas Escrituras predicadas y enseñadas, la confraternidad con otros de fe similar, y para favorecer el uno al otro en esa fe, especialmente cuando la persecución surgió e intensificó. No había manera que estas dos mujeres podrían haber sabido lo que venía en adelante para el joven Timoteo, pero ellas fueron obedientes a la Palabra de Dios "entrenarlo hacia arriba" en el amor y la amonestación de las Escrituras, fielmente preparándolo para cualquier cosa que él quizás encara en los días por venir.
No hay persecución ni propósito más grande para que nosotros, como madres y abuelas (¡o los padres y los abuelos!), a los que podemos dedicarnos que entrenando apropiadamente ésos pequeños que han sido confiado a nosotros, enseñando y modelando la única fe verdadera y la manera como debe de ser vivida diariamente. Si hemos hecho eso, nosotros podemos estar seguros que Dios honorará Su Palabra y llamará fielmente a nuestros niños y nietos al servicio para El. Y a pesar de cualquier cosa más podemos—o no podemos —lograr durante nuestra residencia terrenal, nosotros podemos descansar asegurados que cuando sea nuestro tiempo de regresar a casa, oiremos que nuestro amado Padre va a decir, " Bien hecho, mi buen y fiel siervo. Entra al gozo de tu Señor".
¡Sean bendecidos este día y siempre, mis queridos padres y madres, abuelos y abuelas, mientras cumples con la Gran Comisión de esos péquennos que Dios ha depositado a tu cuidado!
***
I call to remembrance the genuine faith that is in you,
which dwelt first in your grandmother Lois and your mother Eunice,
and I am persuaded is in you also.
2 Timothy 1:5
With Mother's Day fast approaching, I felt it appropriate to share a bit from my just-released book Mothers of the Bible Speak to Mothers of Today from New Hope Publishers. With several mothers to choose from, I decided to go with Eunice and Lois, who so greatly influenced their son/grandson, Timothy—who, in turn, influenced so many others for Christ.
How many times have we, as mothers or grandmothers, prayed and meditated upon Proverbs 22:6, which says, "Train up a child in the way he should go, and when he is old he will not depart from it," claiming that great truth and promise for our own children or grandchildren, particularly when they stray from the faith? The key to seeing it lived out in our young ones' lives, however, is being sure that we have first lived it ourselves—both in word and deed.
How Lois and Eunice must have known and loved the Scriptures to be able to instill that same love in Timothy! And how they must have loved to gather together with other believers to hear those Scriptures preached and taught, to fellowship with others of like faith, and to encourage one another in that faith, particularly as persecution arose and intensified. There was no way these two women could have known what lay ahead for young Timothy, but they were obedient to God's Word to "train him up" in the love and admonition of the Scriptures, faithfully preparing him for whatever he might face in the days to come.
There is no greater pursuit or purpose to which we, as mothers and grandmothers (or fathers and grandfathers!), can dedicate ourselves than properly training up those little ones who have been entrusted to us, teaching and modeling the only true faith and the way it should be lived on a daily basis. If we have done that, we can be sure that God will honor His Word and faithfully draw our children and grandchildren into service for Him. And regardless of whatever else we may—or may not—accomplish during our earthly sojourn, we can rest assured that when it's time for us to go home, we will hear our beloved Father say, "Well done, good and faithful servant. Enter into the joy of your Lord."
Be blessed this day and always, dear moms and dads, grandmas and grandpas, as you fulfill the Great Commission with those little ones God has entrusted to your care!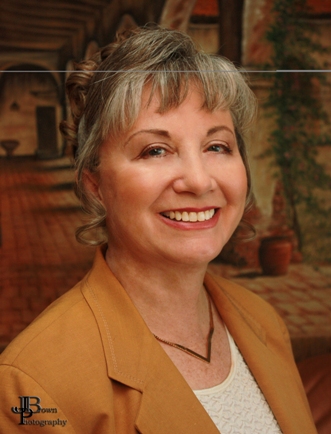 Kathi Macias, popular speaker and prolific author, is an Angel-award winning writer who has published nearly thirty books, including her latest releases, Mothers of the Bible Speak to Mothers of Today (New Hope Publishers) and My Son John (a novel from Sheaf House). Whether keyboarding her latest book, keynoting a conference, or riding on the back of her husband's Harley, Kathi "Easy Writer" Macias is a lady on a mission to communicate God's vision. Her insightful words—filled with passion, humor and soul nourishment—refresh audiences from all walks of life. To learn more about Kathi or to book her for your next event, visit www.KathiMacias.com. Spanish translations by Cynthia Alcantara (cynthia.alcantara1@gmail.com).