"Pero una cosa hag olvidando ciertamente lo que queda atrás,
Y extendiéndome a lo que esta delante, prosigo a la meta,
Al premio del supremo llamamiento de Dios en Cristo Jesús."
Filipenses 3:13-14 RV
"La llamada ascendente de Dios…" ¿Qué mejor tiempo de reflexión en aquella llamada ascendente que durante el día final del año? ¡Y aún así, cuan fácil ha de ser desviarse de aquella llamada ascendente concentrándose en cambio en "aquellas cosas que quedan detrás!
Tengo una tendencia de juzgarme severamente, esperar más de mí de lo que soy capaz de dar. Y tengo un tiempo terrible perdonándome por pecados y fracasos pasados.
¿Cómo puede Dios usarme para bendecir a otros cuando soy culpable de…?
¿Cómo me atrevo a llamarme Cristiana después de que yo…?
¿Cómo puedo hasta pensar salir a ministrar a los demás después de lo que hice cuando…?
¿Se encontró usted rellenando las líneas en blanco? ¿Lo hacemos, verdad? ¿Y qué camino más eficaz podemos emplear para rendirnos impotentes al Reino de Dios que golpearnos a nosotros mismos por el pasado? Si queremos asegurarnos que el 2010 sea un fracaso personal, todo lo que tenemos que hacer es aferrarnos a los fracasos del 2009 y los anteriores. Pero si estamos determinados para prestar atención a la advertencia de las Escrituras para alcanzar "avanzado a aquellas cosas que están delante," sabiendo que al final serán cosas buenas porque así lo ha prometido Dios, entonces debemos olvidar "aquellas cosas que quedan detrás" y PRESIONAR hacia el objetivo, lo cual es responder a "la llamada ascendiente de Dios."
Permítase usted reflexionar y alégrese en las bendiciones del pasado, pero deje los pecados y angustias con Él quién ya ha pagado el precio por ellos. Hay un gran premio delante de nosotros, sólo esperándonos a que presionemos para recibirlo. ¡No lo pierda, querido amigo(a)! Este es el regalo bueno y perfecto de Dios a nosotros en el Año Nuevo… y por toda la eternidad.
***
One thing I do, forgetting those things which are behind
and reaching forward to those things which are ahead,
I press toward the goal for the prize of the upward call of God in Christ Jesus.
Philippians 3:13-14
"The upward call of God…" What better time to reflect on that upward call than on the final day of the calendar year? And yet, how easy it is to get sidetracked from that upward call by focusing instead on "those things which are behind"!
I have a tendency to judge myself harshly, to expect more from myself than I am able to deliver. And I have a terrible time forgiving myself for past sins and failures.
How can God use me to bless others when I'm guilty of…?
How dare I call myself a Christian after I…?
How can I even consider going out to minister to others after what I did when…?
Did you find yourself filling in the blanks? We all do it, don't we? And what more effective way can we employ to render ourselves impotent to the Kingdom of God than to beat ourselves up for the past? If we want to ensure that 2010 is a personal failure, all we have to do is hang on to the failures of 2009 and before. But if we are determined to heed the admonition of the Scriptures to reach "forward to those things which are ahead," knowing that ultimately they are good things because God has promised they will be so, then we must forget "those things which are behind" and PRESS toward the goal, which is responding to the "upward call of God."
Allow yourself to reflect and rejoice on the blessings of the past, but leave the sins and heartaches with the One who has already paid the price for them. There is a great prize ahead of us, just waiting for us to press in and receive it. Don't miss it, beloved! It is God's good and perfect gift to us in the New Year…and throughout eternity.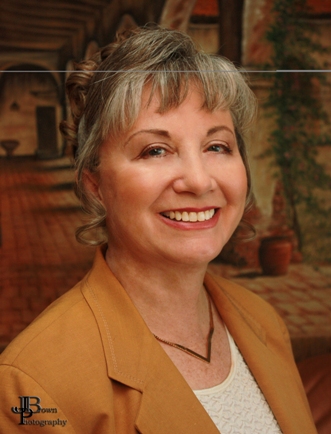 Kathi Macias, popular speaker and prolific author, is an Angel-award winning writer who has published nearly thirty books, including her latest releases, Mothers of the Bible Speak to Mothers of Today (New Hope Publishers) and My Son John (a novel from Sheaf House). Whether keyboarding her latest book, keynoting a conference, or riding on the back of her husband's Harley, Kathi "Easy Writer" Macias is a lady on a mission to communicate God's vision. Her insightful words—filled with passion, humor and soul nourishment—refresh audiences from all walks of life. Join Kathi as she hosts "Write the Vision" every Thursday from 6—7 p.m. (Pacific Time) via THE International Christian Network (www.theicn.com). To learn more about Kathi or to book her for your next event, visit www.KathiMacias.com. Spanish translations by Cynthia Alcantara (cynthia.alcantara1@gmail.com).