"El que ama a padre o madre más que a Mí, no es digno de Mí;
El que ama a hijo o hija más a que a Mí, no es digno de Mí;
Y el que no toma su cruz y sigue en pos de Mí, no es digno de Mí.
El que halla su vida, la perderá; y el que pierde su vida a causa de Mí, la hallará.
San Mateo 10:37-39 RV Con la reciente publicación de los dos primeros libros en mi nueva serie de ficción Devoción Extrema, más el funcionamiento en otras tres novelas con temas similares, no puedo menos que enfocarme en el mensaje de perder nuestra propia vida por Cristo. Además de la serie de cuatro libros basada en la vida verdadera de mártires de la fe, he escrito con Susa Wales una novela histórica del tercer siglo, basada en acontecimientos verdaderos y titulada La Cruz de Valeria. Sin embargo, el título original era la Primera Alianza, que tan adecuadamente resume el corazón de todos estos libros. Esto también debería resumir el corazón de todos los creyentes. ¿Pero lo hace?
El pasaje anterior de la escritura de San Mateo siempre ha sido algo difícil para mí, en particular la parte que tiene que ver con la familia. El concepto de dar mi propia vida por el evangelio no es tan difícil de captar; esto va con dar mi vida a Cristo. Porque sé que ya no vivo una vez que me entrego a Él, pero más bien Él vive en mí, y esto hace el compromiso del auto-sacrificio un hecho. ¿Pero mi familia? ¿Un poco más difícil, no piensa usted?
Sin embargo los Cristianos alrededor del mundo afrontan no solamente la persecución personal, sino la persecución de sus seres queridos también. ¿Puede usted imaginarse ser un padre de familia afrontado con la opción de negar a Cristo o condenar a su hijo o hija a una prisión o a una tortura — o aún hasta la muerte? La verdad es que esto va más lejos y más allá de nuestra capacidad personal de comprender, sin mencionar el apoyo en nuestra propia fuerza. Pero las Escrituras prometen que por medio de Cristo podemos hacer todas las cosas - hasta lo impensable.
Oro para que nunca nos afrontemos con tal opción, pero también oro que hoy, ahora mismo, en cualquier situación o circunstancia que nos encontremos, haremos un compromiso de sostenernos fuertemente a nuestra "primera lealtad," sin tener en cuenta el precio de hacerlo así — y confiar en Dios para tener la fuerza de poder hacerlo. "Bien hecho, mi buen y fiel siervo" será seguramente nuestra recompensa.
***
"He who loves father or mother more than Me is not worthy of Me. And he who loves son or daughter more than Me is not worthy of Me. And he who does not take his cross and follow after Me is not worthy of Me. He who finds his life will lose it, and he who loses his life for My sake will find it."
Matthew 10:37-39 With the recent release of the first two books in my new Extreme Devotion fiction series, plus working on three other novels with similar themes, I can't help but be focused on the message of losing one's life for Christ's sake. In addition to the four-book series based on true-life accounts of modern-day martyrs of the faith, I have written a stand-alone third-century historical novel with Susan Wales, based on true events and titled Valeria's Cross. However, the original title was First Allegiance, which so aptly summarizes the heart of all these books. It should also summarize the heart of all believers. But does it?
The above passage of scripture from Matthew has always been a hard one for me, particularly the part that has to do with family. The concept of laying down my own life for the sake of the gospel isn't all that difficult to grasp; it goes with giving my life to Christ. Because I know that I no longer live once I'm His, but rather He lives in me, makes the commitment to self-sacrifice a given. But my family? A bit tougher, don't you think?
Yet Christians around the world face not only personal persecution but persecution of loved ones as well. Can you imagine being a parent faced with the choice of denying Christ or condemning your child to prison or torture—or even death? Admittedly that's far beyond our personal ability to comprehend, let alone yield to in our own strength. But the Scriptures promise that through Christ we can do all things—even the unthinkable.
I pray we are never faced with such a choice, but I also pray that today, right now, in whatever situation or circumstance we find ourselves, we will make a commitment to hold fast to our "first allegiance," regardless of the price to do so—and to trust God for the strength to do it. "Well done, good and faithful servant" will surely be our reward.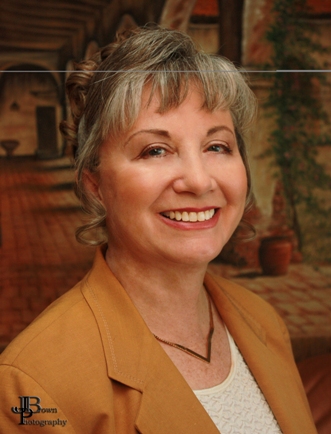 Kathi Macias, popular speaker and prolific author, is an Angel-award winning writer who has published nearly thirty books, including her latest releases, Mothers of the Bible Speak to Mothers of Today (New Hope Publishers) and My Son John (a novel from Sheaf House). Whether keyboarding her latest book, keynoting a conference, or riding on the back of her husband's Harley, Kathi "Easy Writer" Macias is a lady on a mission to communicate God's vision. Her insightful words—filled with passion, humor and soul nourishment—refresh audiences from all walks of life. Join Kathi as she hosts "Write the Vision" every Thursday from 6—7 p.m. (Pacific Time) via THE International Christian Network (www.theicn.com). To learn more about Kathi or to book her for your next event, visit www.KathiMacias.com. Spanish translations by Cynthia Alcantara (cynthia.alcantara1@gmail.com).