No nos cansemos, pues, de hacer bien; porque a su tiempo segaremos,
Si no desmayamos.
Galatas 6:9 RV
Hacen algunos años escuché una historia acerca de un niño que su madre puso en el autobus de la escuela. Antes que el autobus cerrara la puerta y que la madre pudiera irse, el niño dió la vuelta y se salió del autobus.
"¿Que estas haciendo?" preguntó la madre. "Tu tienes que ir a la escuela."
"Yo lo se," contestó él. "Pero hoy deseo quedarme en casa. La escuela es muy dificil, y algunas veces es aburrida. Y ademas, toma mucho tiempo."
La sabia madre se incó y lo miró a los ojos. "Hijo," dijo ella, "tú acabas de describir lo que es la vida. Ahora vete al autobus."
Ultimamente he echado de ver que muchos de nosotros (incluyendome a mi misma) hemos tenido algunos dias muy largos, extremamente dificiles, y algunas veces aburridos en la "escuela," y hemos estado tendados a salirnos del autobus y volvernos a la casa. Parece ser que no importa cuan tan dificilmente nosotros tratamos o cuanto esfuerzo ponemos o cuanto tiempo invertimos, nadie lo aprecia y simplemente no vemos mucha ganancia en nuestra inversion.
Pero Dios si ve lo que nosotros hacemos. Él conoce nuestro corazon, y Él sabe que muchas veces estamos cansados y al final de nuestros animo. Pero Él nos ha dado una gran promesa en Gálatas 6:9 que si nosotros no nos cansamos mientras estamos haciendo el bien y llenando a plenitud Su propósito y llamado en nuestras vidas, entonces, "al tiempo adecuado" vamos a cosechar los reconocimientos por nuestros esfurzos. Vamos a ver al perdido llegar a donde Jesus. Vamos a recibir la provisión necesaria o vamos a recibir la sanidad largamente esperada. Vamos a vivir la experiencia de una relación restaurada. Hasta es posible que seamos reconocidos por las largas horas que invertimos en la obra del Reino de Dios.
O tal vez no. Esa es la llave – que mantenemos apretada a la promesa de Dios y Su fidelidad, aunque no veamos las recompenzas en ésta vida. Si nosotros sabemos que nosotros sabemos que nosotros SABEMOS que lo estamos siguiendo a Él con todo nuestro corazón, tratando de lograr la meta que Él tiene para nosotros, entonces no tenemos por que perder el ánimo, sin importar los resultados (o lo que haga falta). Nosotros no sabemos el "tiempo adecuado" en el cual vamos a cosechar lo que hemos sembrado en Su nombre, pero podemos confiar que Él lo va a a llevar al pasado en la plenitud de Su tiempo. Y cuando Él asi lo haga, el gozo va a recompensar cualquier lágrima que nosotros podamos haber derramado por el camino.
¡Asi es que quedense en el autobus mis queridos hermanos! La vida algunas veces es dificil, algunas veces es aburrida, y algunas veces parece ser que dura para siempre. Pero nosotros servimos a Dios todopoderoso – y lo servimos de hombro a hombro, juntos. Es un gran honor sentarse junto a tí en el autobus.
***
And let us not grow weary while doing good,
for in due season we shall reap if we do not lose heart.
Gal. 6:9
Years ago I heard a story about a little boy whose mother put him on the bus for school. Before the bus doors closed and the mother could walk away, the little boy turned around and got back off.
"What are you doing?" the mother asked. "You need to go to school."
"I know," he answered. "But I want to stay home today. School is hard, and sometimes it's boring. And besides, it takes too long."
The wise mother knelt down and looked him in the eyes. "Son," she said, "you just described life. Now get back on the bus."
Lately I have noticed that many of us (myself included!) have had some very long, extremely hard, and sometimes boring days at "school," and we've been tempted to get off the bus and just go back home. It seems no matter how hard we try or how much effort or time we expend, no one appreciates it and we just don't see much in the way of a return on our investment.
But God sees what we do. He knows our heart, and He knows that we are often weary and on the edge of discouragement. But He has given us a great promise in Galatians 6:9 that if we will not grow weary while doing good and fulfilling His purpose and call for our lives, then "in due season" we will reap the reward for our efforts. We will see that lost one come to Jesus. We will receive the necessary provision or the long-awaited healing. We will experience that restored relationship. We may even be recognized for the long hours we put into working for the Kingdom.
Or not. And that's the key—that we hold tight to God's promise and His faithfulness, even if we don't see the rewards in this lifetime. If we know that we know that we KNOW that we are following hard after Him, pursuing the goal He has set for us, then we don't need to lose heart, regardless of the results (or lack thereof). We don't know the "due season" in which we shall reap what we have sown in His name, but we can trust Him to bring it to pass in the fullness of His time. And when He does, the joy will more than compensate any tears we may have shed along the way.
So stay on the bus, beloved! Life is sometimes hard, sometimes boring, and sometimes seems to take forever. But we serve a mighty God—and we serve Him shoulder to shoulder, together. It is an honor to sit next to you on the bus.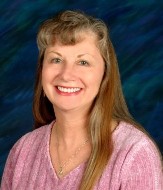 Kathi Macias, popular speaker and prolific author, is an Angel-award winning writer who has published twenty-one books and hundreds of articles. Whether keyboarding her latest book, keynoting a conference, or riding on the back of her husband's Harley, Kathi "Easy Writer" Macias is a lady on a mission to communicate God's vision. Her insightful words—filled with passion, humor and soul nourishment—refresh audiences from all walks of life. To book Kathi for your next event, email kenbarry@thebarryagency.com. For more information, visit www.KathiMacias.com. Spanish translations by Cynthia Alcantara (cynthia.alcantara1@gmail.com).