Exhorto ante todo, a que se hagan rogativas, oraciones, peticiones y acciones de gracias,
por todos… que están en enmienda… porque esto es bueno y agradable delante de Dios nuestro Salvador…
1 Timoteo 2:1-3 RV Cuando recibí otro bulto de anuncios políticos en el correo y contesté más llamadas telefónicas que resultaron ser lanzamientos pregrabados para un candidato en particular, y luego vi en la TV la humillación de uno u otro candidato y en aún otro esfuerzo para influir en votos en dirección contraria, me puse a pensar, ¡me sentiré tan contenta cuándo esta elección se haya terminado!
Entonces recordé el gran precio que fue pagado por tantas personas para asegurarme el derecho de echar mi voto, y me arrepentí. Recordé también la exhortación bíblica para orar por nuestros líderes — ¡TODOS ELLOS! Sin importar quien está en el poder, siempre habrá aquellos que no están de acuerdo con su administración. Si esto nos describe como creyentes, entonces otra vez tenemos que arrepentirnos.
Más bien que quejarnos de nuestros líderes políticos, la Biblia nos dice que debemos orar por ellos con regularidad y sin hacer caso de sus acciones o como ellos piensan en varias cosas. ¡Cuánto más vital es eso especialmente ahora que las elecciones están cerca! Ya sea que usted viva en Estados Unidos de América o en cualquier otro país donde usted pueda o no tener voz en quién gobierna, usted puede orar por aquellos que están ya en el poder, así como aquellos que estarán pronto allí porque, por último, Dios está en el control y coloca a aquellos en posiciones de autoridad según Su propósito.
¿Estamos nosotros "orando por el voto" mientras las elecciones se acercan? ¿Oramos diariamente por aquellos que están en autoridades sobre nosotros, o perdemos nuestro tiempo quejándonos de ellos? Como ciudadanos temporales de nuestro país terrenal y como ciudadanos para siempre del Reino de Dios, hemos sido llamados para ser obedientes y orar.
***
Therefore I exhort first of all that supplications, prayers, intercessions,
and giving of thanks be made for…all who are in authority…
For this is good and acceptable in the sight of God our Savior…
1 Timothy 2:1-3 As I received another stack of political ads in the mail and answered more phone calls that turned out to be pre-recorded pitches for a particular candidate, then flipped on the TV and sighed at yet another bashing of one candidate or another in an effort to sway votes in the opposite direction, I found myself thinking, I'll be so glad when this election is over!
Then I remembered the great price that was paid by so many to ensure me the right to cast my vote, and I repented. I remembered too the scriptural exhortation to pray for our leaders—ALL of them! Regardless of who is in office, there will always be those who are displeased with their performance. If that describes us as believers, then once again we need to repent.
Rather than complain about our political leaders, the Bible tells us we are to be praying for them—regularly and without regard to their actions or stands on various issues. How much more vital is it to do so as elections near! Whether you live in America or in another country where you may or may not have a say in who governs, you can pray for those who are already in office, as well as those who will soon be there because, ultimately, God is in control and places those in authority according to His purpose.
Are we "praying the vote" as elections draw near? Are we daily praying for those who are in authority over us, or are we wasting our time complaining about them? As temporary citizens of our earthly country and forever citizens of God's Kingdom, we are called to be obedient and pray.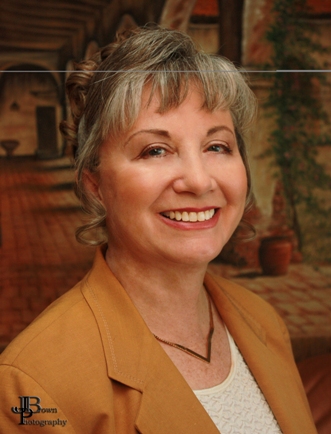 Kathi Macias, popular speaker and prolific author, is an Angel-award winning writer who has published nearly thirty books, including her latest releases, Mothers of the Bible Speak to Mothers of Today (New Hope Publishers) and My Son John (a novel from Sheaf House). Whether keyboarding her latest book, keynoting a conference, or riding on the back of her husband's Harley, Kathi "Easy Writer" Macias is a lady on a mission to communicate God's vision. Her insightful words—filled with passion, humor and soul nourishment—refresh audiences from all walks of life. Join Kathi as she hosts "Write the Vision" every Thursday from 6—7 p.m. (Pacific Time) via THE International Christian Network (www.theicn.com). To learn more about Kathi or to book her for your next event, visit www.KathiMacias.com. Spanish translations by Cynthia Alcantara (cynthia.alcantara1@gmail.com).