"¿Y quien sabe si para ésta hora has llegado al reino?"
Ester 4:14 Me gustaría decirles que a través de la semana pasada yo he sido una roca espiritual, parada fuertemente con los pies sobre la tierra sosteniendo a mi familia mientras nos reunimos todos en lo que parecían ser los días últimos de mi madre. Me gustaría decirles eso—pero no puedo. No sólo Dios salvó a mi Mamá para que ella viva el número completo de días que Él le ha asignado a ella, pero he sido (¡una vez más!) recordada de mis propias debilidades y falibilidad.
Fatigada es la palabra que viene a mi mente, y consigo el deseo de escapar a algún lugar callado donde el descanso es un objetivo factible. Y aún así…
Aunque mi cuerpo grita por un descanso…mi alma está en la paz.
Aunque detalles y responsabilidades parecen multiplicarse en un ritmo ridículo…mi alma está en la paz.
Aunque otros me aconsejan a que cuide de mí mientras yo cuido de otros… mi alma está en la paz.
Aunque todas estas cosas son verdaderas—mi cuerpo físicamente necesita descanso, mi lista para hacer varias cosas es demasiada larga, y debo de cuidarme yo misma si voy a cuidar de otros—pero aún así mi alma se mantiene en paz.
Porque Dios, como lo pueden ver, es la Fuente de mi paz. Él es mi fuerza y mi descanso y mi alegría—y mi gran Recompensa al final del día. Cuándo todo cambia, Él se mantiene lo mismo. Aún cuando la tierra se sacude (¡como sucedió aquí en el sur de California este pasado domingo por la tarde!), Dios se queda impertérrito.
Y ahí es donde mi enfoque debe quedarse, especialmente cuándo seres muy queridos y bienintencionados me dicen que Dios no desearía que me desgaste, que Él desea que yo sea feliz y realizada, y aún que me divierta de vez en cuando….
¿Realmente? Hmm… Verdaderamente, los momentos de felicidad y diversión invaden a veces nuestras vidas, y yo estoy agradecida cada vez que eso sucede. ¿Pero es ese nuestro propósito? ¿O es ese propósito más alto que una vida egoísta?
Otra vez, yo no descuento la necesidad de cuidarnos lo mejor que podemos, porque la salud y el bienestar nos permiten servir efectivamente a Dios y a los demás. Pero cuando Mardoqueo confrontó a la Reina Ester acerca de interceder con el rey para proteger al pueblo judío de la extinción, la felicidad personal de la reina y su diversión no fueron figuradas en la ecuación. Sabiendo que ella tenía que poner su propia vida en la línea para acercarse al rey sin haber sido invitada, Mardoqueo desafió a Ester para sacrificar sus sueños, su consuelo, su seguridad—todo— para cumplir el llamamiento de Dios y Su propósito para su vida: ¿"Mas como sabe si usted ha venido al reino para un tiempo tal como éste"? ¿Se dio cuenta la Reina Ester de la seriedad de este desafío? ¡Absolutamente! Ella aceptó el desafío y dijo, "Si perezco, que perezca" (Esther 4:16).
El resultado fue que, Ester no pereció y, de hecho, fue instrumental en proteger al pueblo judío. ¿Pero si ella hubiera perecido en la tentativa, habría fallado ella? ¿Habría malgastado ella su vida?
¡No si en primer lugar ese fue el propósito de Dios para que ella estuviera aquí! Aunque no todos nosotros tenemos el llamamiento y propósito de cambiar el mundo como lo tuvo la Reina Ester, cada uno de nosotros tiene un propósito específico dado por Dios para caminar sobre esta tierra—un propósito que va más allá de nuestra necesidad para ser feliz o "divertirnos" al pasar por el camino. Si al cumplir ese propósito ordenado por Dios perecemos en el proceso, pues que así sea. Cuán mejor seguridad que cuando demos ese paso de aquí a la eternidad oiremos esas palabras maravillosas, "Bien hecho, mi buen y fiel siervo. Entra al gozo del Señor".
Al final del día – o de nuestras vidas terrenales - ¿Importa realmente otra cosa?
***
"Yet who knows whether you have come to the kingdom for such a time as this?"
Esther 4:14
I would like to tell you that throughout this past week I have been a spiritual rock, standing strong for my family as they gathered together in what appeared to be my mother's last days. I would like to say that—but I can't. Not only has God spared Mom to live out the full number of days He has allotted to her, but I have (once again!) been reminded of my own weaknesses and fallibility.
Weary is the word that comes to mind, and with it a desire to escape to some quiet place where rest is an achievable goal. And yet…
Though my body cries out for rest…my soul is at peace.
Though details and responsibilities seem to multiply at a ridiculous pace…my soul is at peace.
Though others encourage me to take care of myself in the midst of caring for others…my soul is at peace.
Though all these things are true—my body needs rest, my to-do list is far too long, and I must take care of myself if I am to care for others—my soul is still at peace.
For God, you see, is the Source of my peace. He is my strength and my rest and my joy—and my great Reward at the end of the day. When all else changes, He remains the same. Even when the earth shakes (which it did here in Southern California this past Sunday evening!), God remains unshaken.
And that is where my focus must remain, particularly when well-meaning loved ones and friends tell me that God would not want me to wear myself out, that He wants me to be happy and fulfilled, to even have fun once in awhile….
Really? Hmm… True, moments of happiness and fun sometimes invade our lives, and I am grateful each time that happens. But is it our purpose? Or is that purpose so much higher than a self-serving life?
Again, I don't discount the need to care for ourselves as best we can, for health and well-being enables us to effectively serve God and others. But when Mordecai confronted Queen Esther about interceding with the king to save the Jewish people from extinction, the queen's personal happiness and fun were not even figured into the equation. Knowing that she would be putting her own life on the line to approach the king uninvited, Mordecai challenged Esther to lay down her dreams, her comfort, her security—everything—in order to fulfill God's calling and purpose for her life: "Yet who knows whether you have come to the kingdom for such a time as this?" Did Queen Esther realize the seriousness of this challenge? Absolutely! She accepted the challenge and said, "If I perish, I perish" (Esther 4:16).
As it turned out, Esther did not perish and, in fact, was instrumental in saving the Jewish people. But if she had perished in the attempt, would she have failed? Would she have wasted her life?
Not if that was God's purpose for her being here in the first place! Though we don't all have such a world-changing calling or purpose as Queen Esther, we each have a specific, God-given purpose for walking this earth—a purpose that far outweighs our need to be happy or "have fun" along the way. If fulfilling that God-ordained purpose means that we perish in the process, so be it. How better to be assured that when we step from here into eternity we will hear those wonderful words, "Well done, good and faithful servant. Enter into the joy of the Lord."
At the end of the day—or of our earthly lives—does anything else really matter?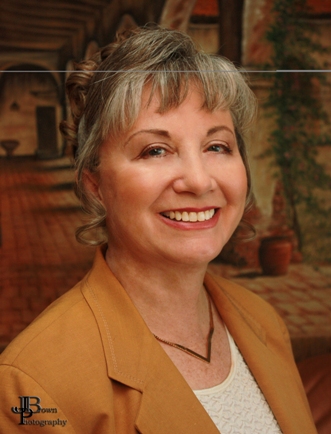 Kathi Macias, popular speaker and prolific author, is an Angel-award winning writer who has published nearly thirty books, including her latest releases, Mothers of the Bible Speak to Mothers of Today (New Hope Publishers) and My Son John (a novel from Sheaf House). Whether keyboarding her latest book, keynoting a conference, or riding on the back of her husband's Harley, Kathi "Easy Writer" Macias is a lady on a mission to communicate God's vision. Her insightful words—filled with passion, humor and soul nourishment—refresh audiences from all walks of life. To learn more about Kathi or to book her for your next event, visit www.KathiMacias.com. Spanish translations by Cynthia Alcantara (cynthia.alcantara1@gmail.com).