Where is the Lamb? [Part 2]
Are you ready for some good news?
God's blessing comes not because of your sacrifice but because of His providential love.
Today's Text: 'The fire and wood are here,' Isaac said, 'but where is the lamb for the burnt offering?' Abraham answered, 'God himself will provide the lamb for the burnt offering, my son.'" Genesis 22:6-8  
Most preachers use the story of Abraham being asked by God to sacrifice his beloved son Isaac as an opportunity to exhort Christians toward more sacrificial commitment to God. But such lines of thought completely miss the point of the story.
Abraham doesn't sacrifice Isaac, and God never was going to allow it (child sacrifice was an abomination in Israel). Instead, God provides a ram in the thicket. It's not a story about Abraham's sacrifice. It's a story about God's providential gift of a substitute sacrifice.
If you beat yourself up saying, "I just don't have enough faith. I wouldn't be willing to make a sacrifice like Abraham did," you're missing the good news here.
We aren't supposed to identify with Abraham. We're like Isaac. We're the sons and daughters of great promise, born in a sinful world, justly deserving God's displeasure. Because of our human depravity, we deserved the cross, but at exactly the right time, God provided Himself as the Lamb instead.
We're all Isaac, loved but deserving death. We're all Isaac, set free by a substitutionary sacrifice so that we can live out our destiny as heirs. God provided the ram and then, instead of asking for a greater commitment from Abraham, God swore by Himself to bless Abraham.
When you're in a difficult circumstance, the question isn't "What sacrifice do I need to make to appease God?" The question always is, "How does the all sufficient sacrifice of Jesus Christ provide an answer for this situation?" In other words, "Where is the Lamb?" That's the question. And that's the gospel.
---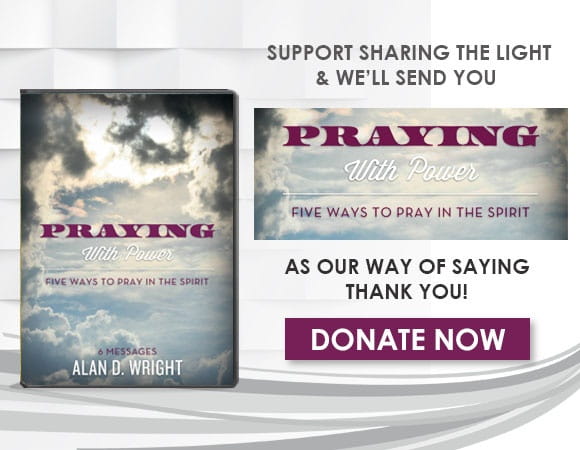 For more information please visit SharingtheLight.org.