The Power of the Lord's Supper [Part 1]
Are you ready for some good news?
You don't need to be afraid to take communion – it's the feast of God's grace!
Today's Text: "For I received from the Lord what I also delivered to you, that the Lord Jesus on the night when he was betrayed took bread, and when he had given thanks, he broke it, and said, "This is my body, which is for you. Do this in remembrance of me." In the same way also he took the cup, after supper, saying, "This cup is the new covenant in my blood. Do this, as often as you drink it, in remembrance of me." For as often as you eat this bread and drink the cup, you proclaim the Lord's death until he comes." (1 Corinthians 11:23–26, ESV)
As often as I've spoken the words of institution from 1 Corinthians 11, I have rarely dared to read on in this passage to verses 27-29: "Therefore, whoever eats the bread or drinks the cup of the Lord in an unworthy manner will be guilty of sinning against the body and blood of the Lord. A man ought to examine himself before he eats of the bread and drinks of the cup. For anyone who eats and drinks without recognizing the body of the Lord eats and drinks judgment on himself."
Many have interpreted this text to mean that when you get ready to take communion, you better take a thorough, painful look inside yourself and confess every sin that you could possibly think of. If you have not repented of every sin, then, according to this view, you will violate the holiness of communion and bring judgment upon yourself.
It is this errant interpretation that makes our tone turn somber when we come to communion. But if there is one thing I know about the Word of God and the New Covenant, it is that every single page, and every word, is good news. And I would contend that there would not be a shred of good news in this text if God were really waiting to strike calamity on you for taking communion in an unworthy manner. Instead, I think that taking communion in an unworthy manner is a statement about how much you see Christ and His finished work. Communion is a celebration of Christ's sacrifice, not yours!
When we take communion, we fix our eyes on Jesus. Beloved in Christ, we can allow the peace that passes understanding to capture our whole hearts and minds. We are safe in Jesus, who at exactly the right time came and died for the ungodly, not for any of their own merit, but of the sovereign grace of God. And that's the gospel!
---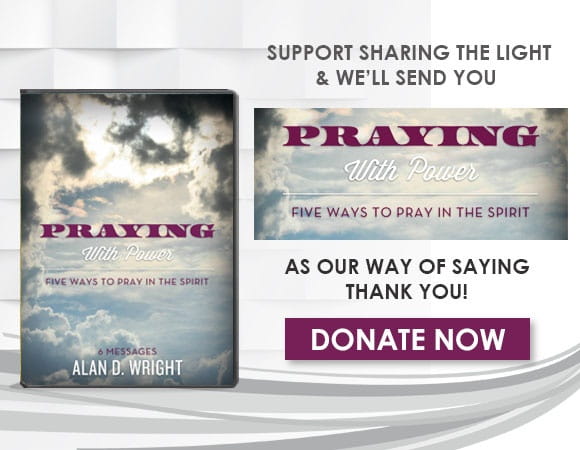 For more information please visit SharingtheLight.org.