The Man Who Knew His Worth [Part 1]
Are you ready for some good news?
In Christ, you are a favored child of inestimable worth.
Today's Text: "Now Israel loved Joseph more than any other of his sons, because he was the son of his old age. And he made him a robe of many colors." (Genesis 37:3, ESV)
Joseph's father, Jacob (Israel), didn't hide his favoritism toward Joseph, the son born to Jacob's favored wife, Rachel. Thus, the Joseph drama develops around the brothers who considered themselves unblessed and the son who knew his worth. Joseph's perseverance amidst adversity, resistance against temptation, and embrace of unprecedented destiny hinges upon a deep sense of worth derived from his dad's affection and his Heavenly Father's dream. The brothers, devoid of inward esteem, sank into jealousy, hatred and deception.
I often tell of an unforgettable moment when our son, Bennett, was a young boy. As we were riding to the golf course, I realized that Bennett had been privy to the recent news of a professional golfer who had blown a million dollars gambling in Las Vegas. Little Bennett was flabbergasted and became curious about the notion of addiction:
"Is it true that you can be addicted to gambling," the young golfer boy asked me.
I told him the truth: "Yes, Bennett, it's possible to be addicted to gambling."
"I don't understand," the lad in the back seat continued. "That pro golfer is rich and famous. He gets to play golf every day on the best golf courses in the world. He has everything. Why would he become addicted to gambling?"
I thought through the years of learning about addiction and loving, praying and counseling with addicts. I have learned a good deal about the dynamics of shame and angst that fuel addiction. But how do you explain the complicated roots of addiction to an elementary school boy? I decided to put it in the simplest terms I knew:
"Well, Bennett, this pro golfer, although he is rich, famous and privileged to play golf in the finest resorts of the world, must not feel good about himself deep down and I think he was looking for a way to feel happy."
After a few moments of silence, Bennett uttered the unexpected. In a long drawl, the boy exclaimed: "Well, I LOVE myself."
I resisted a burst of laughter and replied simply, "Well, that's good Bennett. You'll probably never be addicted to anything."
Bennett was demonstrating a powerful principle: if you esteem your life and love your own soul, you'll always be better equipped to overcome temptation. Joseph was a man who knew his worth in the Lord and it enabled him to keep the course amidst life's worst. You can too. And that's the Gospel!
---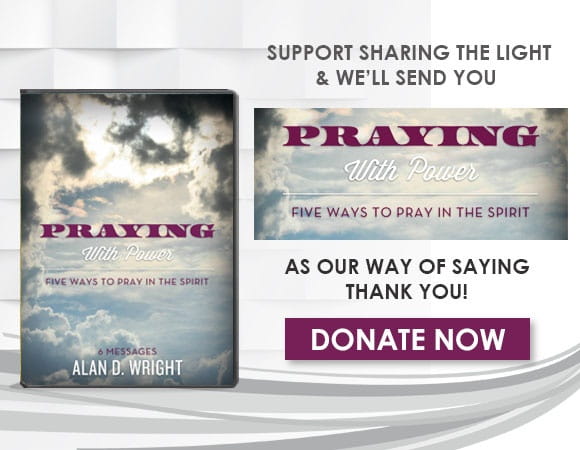 For more information please visit SharingtheLight.org.