Stephen's Miracle [Part 2]
Are you ready for some good news?
When you forgive someone, you release the power of grace into the world, and then anything can happen!
Today's Text: "But he, full of the Holy Spirit, gazed into heaven and saw the glory of God, and Jesus standing at the right hand of God. And he said, "Behold, I see the heavens opened, and the Son of Man standing at the right hand of God."" (Acts 7:55–56, ESV)
We're in the second day of thinking of Stephen, the first Christian martyr, who was brutally stoned to death by an unjust, rage-filled mob. While Stephen was being assaulted, he looked heavenward and saw a glorious vision of the risen Lord Jesus. The vision of Christ empowered him to pray the unthinkable: "Lord, do not hold this sin against them." (Acts 7:60)
We learn in Acts 8:1 that a lead Pharisee named Saul of Tarsus (later to be the Apostle Paul) was there giving his consent to the unrighteous execution.
Saul of Tarsus, with his smug, self-righteous, Pharisaical face, stood there and watched Stephen die. Maybe he didn't throw stones, but he watched over the mantles of those who did. They looked to him, their religious leader. He gave his nod of approval. I imagine that he said, or at least thought, "You might have debated me; you might have thought that you were something, but where are your signs and your wonders now?" Self-righteous Saul of Tarsus.
I don't know that this happened, but I think that as Stephen fell to his knees and was nearing his last breath, he looked at Saul when he cried out, "Lord, forgive them! Don't hold this against them."
Jesus answered Stephen's first prayer to take his spirit, and Father and Son smiled as they heard Stephen's second prayer. So be it...
Two chapters later in the book of Acts, Saul of Tarsus, that smug Pharisee, was walking on the road to Damascus when a blinding light came and he encountered the risen Lord Jesus. He became Paul the apostle, who wrote most of our New Testament, teaching us what the grace of God really is.
What if you were to forgive somebody? There's no telling what God's grace would do. And that's the gospel! 
---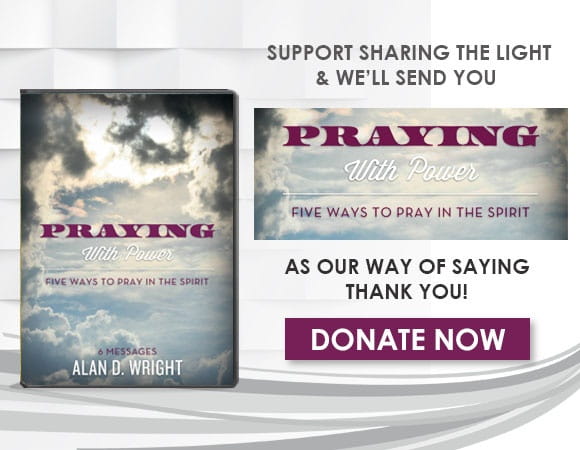 For more information please visit SharingtheLight.org.