Saying So Long to Dead Dog Days [Part 1]
Are you ready for some good news?
The King has found you, brought you out of hiding and invited you to the banquet table!
Today's text: "Then King David sent and brought him from the house of Machir the son of Ammiel, at Lo-debar. And Mephibosheth the son of Jonathan, son of Saul, came to David and fell on his face and paid homage. And David said, "Mephibosheth!" And he answered, "Behold, I am your servant." And David said to him, "Do not fear, for I will show you kindness for the sake of your father Jonathan, and I will restore to you all the land of Saul your father, and you shall eat at my table always." And he paid homage and said, "What is your servant, that you should show regard for a dead dog such as I?"" (2 Samuel 9:5–8, ESV)
As best I can tell, Mephibosheth is the only character in the Bible whose name means "shame." He was Jonathon's son. His story is the story of the Gospel.
In a remarkable turn of events, the newly anointed David became friends with King Saul's son Jonathon. Their friendship was deep and covenantal. The friendship was so unlikely because King Saul felt so threatened by David and, in fact, tried to kill God's new man.
In their unlikely covenant, Jonathon agreed to help protect David from angry King Saul. And, in turn, David agreed to look after Jonathon's descendants once David took the throne.
After David took the throne (and both Saul and Jonathon had been killed), David wanted to fulfill his promise to Jonathon. Thus began a search for any living relative of Jonathon.
Enter Mephibosheth.
Because new monarchs customarily killed or exiled the living descendants of the former king, Mephibosheth spent his life hiding in fear of the king he didn't know. But David sought him.
Imagine the day. Soldiers knocked at the door. "Mephibosheth! Come with us, the king wants to see you."
The cowering Mephibosheth, fearful for his life, trembled at David's feet. But David, far from hurting Mephibosheth, showed him kindness for the sake of Jonathon, promising the son that he would eat at David's royal table always.
Mephibosheth was blessed not by his own merit, but by Jonathon's. When you accept Christ, you are invited to the banquet table of grace because of a covenant made between the Father and the Son. You and I deserved to be exiled or executed; instead, we've been invited to the King's table. And that's the Gospel!
---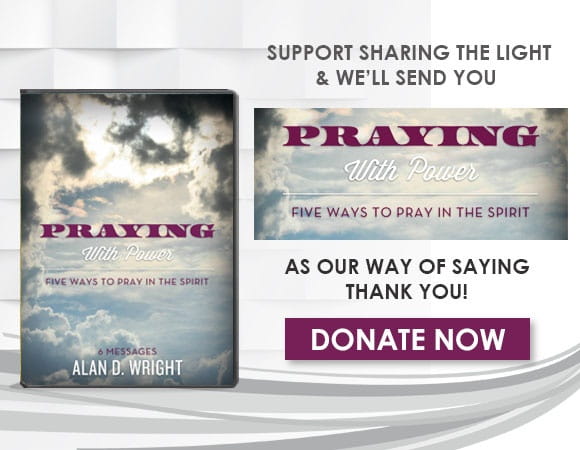 For more information please visit SharingtheLight.org.