Satisfied [Part 1]
Are you ready for some good news?
You're blessed more than you know.
Today's Text: "As for me, I shall behold your face in righteousness; when I awake, I shall be satisfied with your likeness." (Psalm 17:15, ESV)
Many years ago my friend's brother was working as a waiter at a very fine restaurant in Atlanta. One night a well-dressed patron came in, and he seemed to have the appearance of a distinguished, affluent gentleman. He was dining by himself and the waiter gave him impeccable service. The waiter ensured the water glass was full; he was attentive and yet not intrusive. It was an excellent meal.
At the end of the meal, my friend's brother was aghast when he saw the customer rise from the table and leave the restaurant without paying his bill. He didn't even wait for the bill, and, worse,  he didn't leave a tip!
The waiter was enraged. He ran out, found the man in the parking lot, grabbed him by the collar, and said, "How dare you just walk out of the restaurant? You didn't pay your bill and you didn't leave any tip! Now, you come back in this restaurant and take care of this."
The older gentleman shook himself off and he said, "Hold on, son. Did you not talk to the manager?"
"No…" the young man hesitated.
"Son," the gentleman said, "I own this restaurant, and I already left you a $100 tip."
Gulp.
We are not like God's waiter, giving Him impeccable service, doing what He wants us to do, expecting our blessing to be like a large tip in a fine restaurant and saying to God:  "But I gave You excellent service..."
God would only say to you, "Hold on, son, I own the world and all that is in it. Eyes have not seen the glory that is laid up for you." And that's the gospel!
---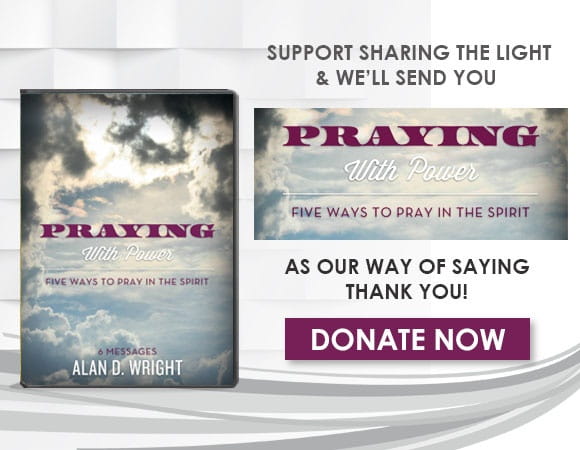 For more information please visit SharingtheLight.org.