Out of the Tomb of Shame [Part 1]
Are you ready for some good news?
The hope of the gospel is that the same power that raised Jesus from the tomb can open our tombs of shame and let glorious light shine in.
Today's text: "…"and what is the immeasurable greatness of his power toward us who believe, according to the working of his great might that he worked in Christ when he raised him from the dead and seated him at his right hand in the heavenly places…." (Ephesians 1:19–20, ESV)
There is a cycle of shame. Here's how it flows. As a child, I need unconditional love and acceptance, and, for any number of reasons, I don't get that love. I begin to believe that I am flawed and that I don't measure up. This produces an anxiety that will either lead me to become a perfectionist or a rebel. But when I try hard and realize I am still not measuring up, this anxiety leads to other behaviors that try to mask the pain. It is a predictable pattern.
Shame is a deception of the enemy to take our lives and put them into a "tomb" – a place that is dark, isolated, lonely, and hopeless. Sealed off from light and fresh air, there is no way to escape. Shame has a corrosive power – a binding force that seeks to put us into the tomb and seal it shut.
But thanks be to God, the power of the resurrection far exceeds the power of shame. When the light of Christ comes in, not a shadow remains. Fresh air moves in and shame begins to disappear. The deep emptiness of shame is exposed. It never had real substance of its own; it was all a lie.
The feeling of never quite measuring up and feeling trapped can be changed by our relationship with Jesus. There is no tomb of shame that the power of the resurrection cannot heal.
And that's the Gospel!
---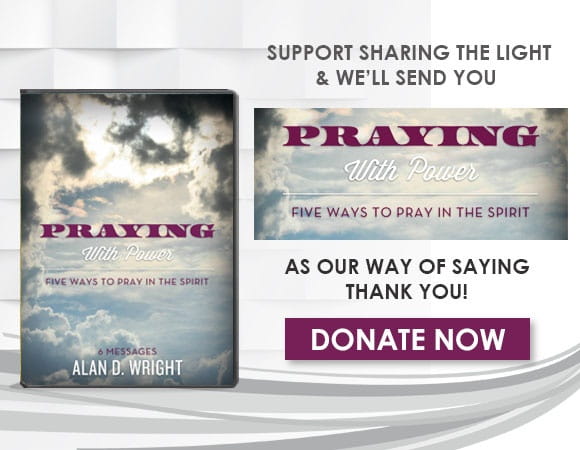 For more information please visit SharingtheLight.org.