For the Want of a Mom and Dad [Part 2]
I hope your Christmas was wonderful! Are you ready for some good news?
Your new identity in Christ strengthens you to resist every form of temptation.
Today's text: "But he refused and said to his master's wife, "Behold, because of me my master has no concern about anything in the house, and he has put everything that he has in my charge. He is not greater in this house than I am, nor has he kept back anything from me except you, because you are his wife. How then can I do this great wickedness and sin against God?"" (Genesis 39:8–9, ESV)
Joseph's brothers' hatred toward him is a primer on shame. Perhaps you know the story. Joseph's brothers hated him because he was their dad's favorite. So they stripped him of his robe, sold him into slavery and lied to their father. But their wicked deed didn't reap their father's affection; its sent Jacob into despair instead.
Joseph didn't carry the shame that his older brothers did. Though stripped of his coat, Joseph was never stripped of his dreams. Though thrown into a pit, Joseph was never in the pits. Though sold as a slave, Joseph never thought nor acted like a slave.
And when temptation reared its diabolical head, Joseph resisted resolutely. How did he do it?
When the slave owner's wife tried to seduce him, Joseph fled saying: "… he has put everything that he has in my charge."
Pause upon those words. What was Joseph saying? He was saying, "I'm too honored to do something so dishonorable" The way that we resist temptation is neither through harnessing shame nor through pumping up self-will. The way to avoid sin is to become so secure that we will not need the sin and, for that reason, the thought of the sin becomes utterly inconsistent with our self-image.
Put another way: Joseph's resistance to temptation was not rooted in extraordinary will power, but in extraordinary self-worth. The favor of his father, the dream in his heart, and the security of belonging to God made it unthinkable to mix his blessed status with the sin of adultery which, in Joseph's mind, would be fitting only to someone of lesser estate.
The son who knows himself beloved can say no to the temptress because the outward purity of his life mirrors the purity of the gold in his own soul. If you want to resist temptation, think much of the favor you have received from your Father. Think much of the destiny God has given you. Think much of the grace of Christ and you'll be able to say no to temptation. And that's the Gospel!
---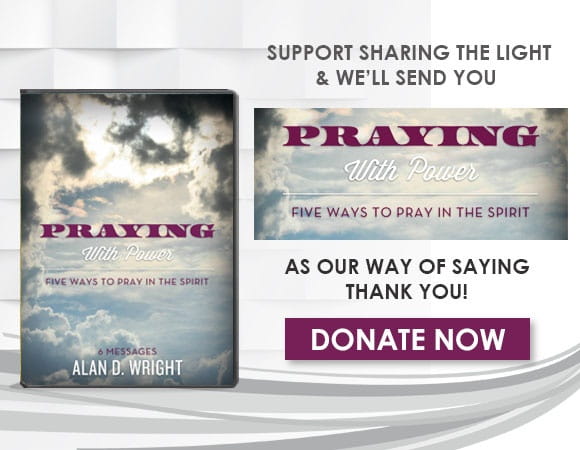 For more information please visit SharingtheLight.org.