Overtime [Part 2]
Are you ready for some good news?
If you suddenly find yourself in a greater challenge than you originally expected, take heart – you're just in "overtime" and God is there with you.
Text: "And the time that David was king in Hebron over the house of Judah was seven years and six months." - (2 Samuel 2:11, ESV)
After 7 ½ years of persecution, David finally became king and then was instructed by the Lord to only take the throne of Judah in Hebron. He wasn't king of all Israel after all. It would be 7 ½ more years before the promise was fulfilled. David probably felt like he was headed into overtime after being sure he had won the game.
What do you do when life hands you overtime? There are three huge temptations:
1) Despair. Instead of focusing on the territory we have taken, we are tempted to focus on what we have yet to receive. It can make us feel like giving up.
2) Impatience. Instead of waiting on the Lord, we're tempted to rush to the throne in Jerusalem before its time.
3) Complacency. It's tempting to settle for less than God's ultimate. Make yourself at home in Hebron.
When you feel like you are facing overtime, here's the truth: God's ways aren't our ways. He sees more than we do.
The Biblical phrase "the fullness of time" evokes an image of an ancient water clock. Along the same principal as an hourglass, a water clock is a container that receives a steady drip of water. At the moment that the container is so full that the next drop will make the water spill over, the time has come. That's "the fullness of time."
If you feel like you're in overtime, don't despair. Don't become impatient and don't become complacent. Stay in the game. You can be assured that God brings about His purposes in the fullness of time. And that's the Gospel!
---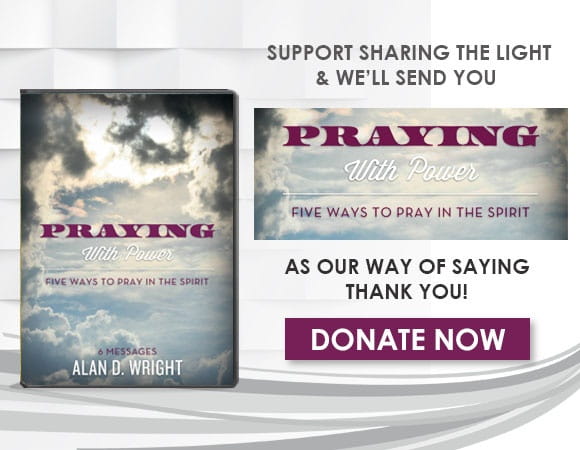 For more information please visit SharingtheLight.org.
Listen to the latest broadcast on OnePlace.com.