Renouncing Self Hatred [Part 2]
Are you ready for some good news?
When you love yourself, you'll never want to hurt yourself. You'll want to soar.
Today's text: "The second is this: 'You shall love your neighbor as yourself.' There is no other commandment greater than these." - (Mark 12:31, ESV)
The "Parable of the Prodigal Son" tells about a boy who insulted his dad, ran away from home, squandered his inheritance in gross sin, and shamed his family name.
See there, we may be quick to assert. There is a picture of a man in love with himself. That younger son only cared about himself. That's the problem with the world today, too. Young people love themselves and nobody else. And that's the problem with marriages. People are so in love with themselves that they don't have time to love their spouses.
Loved himself? Really? Think about it.
Think of a person you love. Perhaps it's your son or daughter. Maybe you envision a husband or wife or a best friend. Would you ever, in your wildest imagination, on your worst day, do to the one you love what the younger brother did to himself? Would you ever lead someone you love into abject rebellion? Would you ever counsel someone you love into rejection of the blessings of home, heritage and family? Would you ever curse someone you love with the folly of wasteful living? Would you ever relegate someone you love to the prostitutes and pigpens?
Of course not. You would only do those things to someone you hated.
Love never makes us want to hurt someone. That's what hate does. When you have hate in your heart toward someone, you secretly want him to suffer. When you hate someone, you want the worst for her. 
It might be one of the most sobering questions you've ever considered, but would you ever treat someone you love the way you sometimes treat yourself?
The prodigal son was absorbed with himself, but he didn't love himself. When your heart is filled with the truth of God's redemption in Christ, you understand the depth of your worth as a child of God and you are free to accept yourself in Christ. Lovign yourself changes everything. And that's the Gospel!
---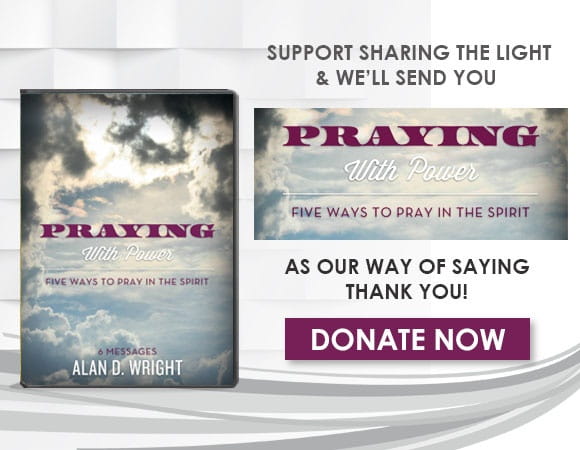 For more information please visit SharingtheLight.org.
Listen to the latest broadcast on OnePlace.com.