Living in the Light of the Gospel [Part 2]
Are you ready for some good news?
You can not only know God, but you can know that you know Him!
Today's Text: "And by this we know that we have come to know him, if we keep his commandments."  1 John 2:3
This month on our radio broadcasts we are studying the powerful, little epistle of 1 John, which is largely about coming into an increased assurance of your salvation and your blessedness in Christ.
The assurance of your salvation and blessedness in Christ is essential to the victorious Christian life. God not only wants you to know that you are saved and that you are blessed; He wants you to know that you know that you know that you know. It's essential to victorious Christian living because perfect love casts out fear.
God doesn't want the Christian to have any fear of judgment. Instead, the victorious Christian life flows out of the assurance of knowing God.
It is an extraordinary thought to say that we could know God, but such is the heart of God. Anyone who is in Christ comes to know the Lord. What John is saying in 1 John 2:3 is that when you come into the light of the revelation of the nature of God's love for you in Jesus Christ, it brings not only a solace to your soul, but it transforms the way you live.
When John says that we can know that we know Him if we keep His commandments, through our religious filters we tend to hear, "If we keep His commandments, then God will let us know Him." But that is exactly not what John is saying. Instead, John says that God wants to know you and through Christ you can know Him. Therefore, when you know Him, it will be evidenced in your life. Everything will begin to change. And that's the gospel!
---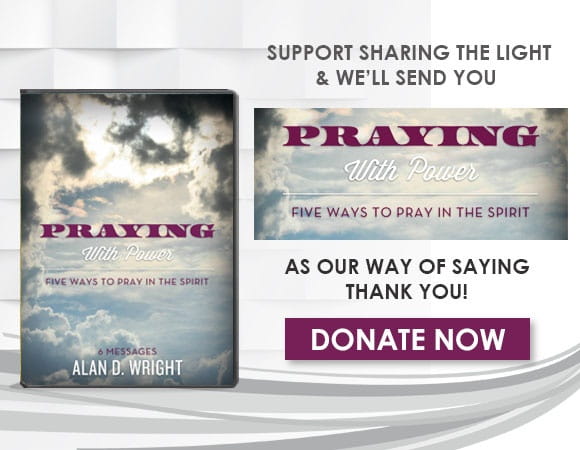 For more information please visit SharingtheLight.org.
Listen to the latest broadcast on OnePlace.com.