You are in Christ [Part 1]
Are you ready for some good news?
When you accept Christ's redemptive work, you are "in Christ"!
Today's Text: "Blessed be the God and Father of our Lord Jesus Christ, who has blessed us in Christ with every spiritual blessing in the heavenly places, even as he chose us in him before the foundation of the world, that we should be holy and blameless before him. In love" (Ephesians 1:3–4, ESV)
We launch a new broadcast series on Ephesians today with an all- important question: Just who do you think you are?
It's an all-important question because how you see yourself determines how you live.
If you see yourself as worthless, then you'll probably feel inclined to do worthless things. But if you see yourself as infinitely treasured then you'll probably want to invest yourself in meaningful ways. We trash worthless things. We take care of valuable things. Just who do you think you are?
If you see yourself as a sinner striving to be blessed, then you'll be anxious, always wondering if you've done enough to be accepted. If you see yourself as a saint in Christ, already blessed, then you'll become confident and free. When you're confident and free, you're at your best.
Just who do you think you are? Only God knows. Only God can tell you who you are because He is the one who made you and redeemed you.
As we embark in a study of Ephesians prepare to see yourself through God's eyes. Here's who you are: … forgiven … sealed … alive … seated with Christ … the dwelling place of God … an heir … rooted and grounded in love … Christ's body … new … a child of light … the household of God … armed for battle.
I hope you'll check out today's radio broadcast and join me for an amazing journey through Ephesians where you can soak in the good news of who you are in Christ. If you want to change your thoughts, feelings and behaviors, discover your real identity. When you know who you are it changes everything. And that's the gospel!
---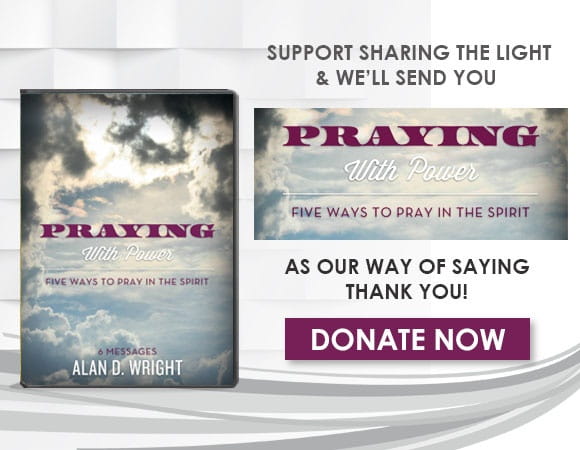 For more information please visit SharingtheLight.org.
Listen to the latest broadcast on OnePlace.com.