A New Heaven and New Earth [Part 1]
Are you ready for some good news?
One day all the good that God has made will be restored and glorified in the New Heaven and New Earth. It will be altogether familiar, and altogether new.
Today's Text: "Then I saw a new heaven and a new earth, for the first heaven and the first earth had passed away, and the sea was no more. And I saw the holy city, new Jerusalem, coming down out of heaven from God, prepared as a bride adorned for her husband. And I heard a loud voice from the throne saying, "Behold, the dwelling place of God is with man. He will dwell with them, and they will be his people, and God himself will be with them as their God." (Revelation 21:1–3, ESV)
One misconception we have of Heaven is that it is so different that it will feel alien to us, but, as we've been discovering during our series on the topic, that is not the Heaven the Bible portrays. In Revelation God says, "I will make all things new." (Revelation 21:5) The newness that God speaks of is not the annihilation of what was, but the restoration, redemption and renewal of what was.
Sometimes new can mean not alien or unimaginable, but so much better. For example, the Bible talks about Heaven having streets (which we would recognize) but made of gold! In Heaven there is no limit to that which is beautiful, rare and valuable here on Earth.
Sometimes new can mean not marred. In Heaven, nothing will be used or imperfect. Everything will be perfectly new, and it will last forever.
Sometimes new can mean new features. I remember the first car we ever had with power windows. Can you imagine the Earth, as we know it, with new improved features?
One day there will be a new Heaven and a new Earth that will be restored and made new in continuity with the old. God is committed to what He has made because it is good! We would not be drawn to an ethereal, vague Heaven that we would never recognize. We are homesick for a better Earth. We are homesick for the Eden that we lost. One of the joys of Heaven will be the incredible delight of experiencing that which is familiar made new. And that's the gospel!
---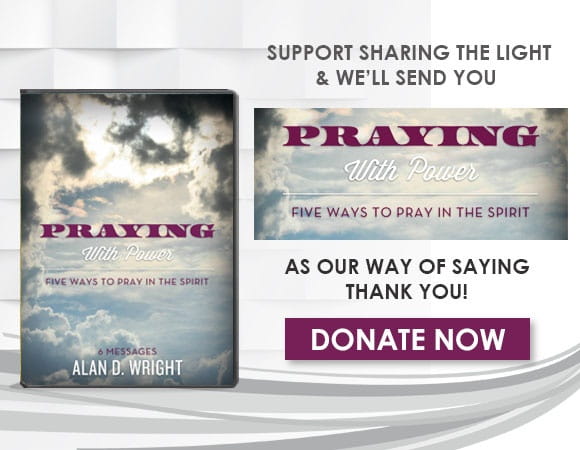 For more information please visit SharingtheLight.org.
Listen to the latest broadcast on OnePlace.com.