The Body You've Always Wanted [Part 2]
Are you ready for some good news?
God is going to scrap your if you are in Christ.  He's going to resurrect it and make it glorious!
Today's Text: "And as they were speaking to the people, the priests and the captain of the temple and the Sadducees came upon them, greatly annoyed because they were teaching the people and proclaiming in Jesus the resurrection from the dead. And they arrested them and put them in custody until the next day, for it was already evening. But many of those who had heard the word believed, and the number of the men came to about five thousand." (Acts 4:1–4, ESV)
Peter and John were "proclaiming in Jesus the resurrection of the dead." Their preaching was scandalous in the eyes of the priests and Sadducees because it implied that Jesus was the Messiah. As a result of their preaching, Peter and John were imprisoned but thousands of people came to Christ. That amazes me. How would a sermon about the resurrection of the dead cause people to become Christians? Here's why:
First, the resurrection of the dead affirms the goodness of God and of all He has created. God created everything that exists out of nothing, and He saw that it was good. God has never changed His mind about the goodness of what He created. Sin has corrupted the world and brought into it a state of confusion and decay, but the creation itself is good. And all of us, sin corrupted as we are, are God's good creation. His desire is not to discard us, but to make us what we were created to be. God loves your spirit. He loves your heart. And He loves your body. That is why Jesus cared so much about healing people.
Second, the resurrection of the body assures us that God will complete the good work He began. What God has begun as something good, He will continue as something glorified. Our destiny is to be conformed to the likeness of His Son. The Son was resurrected and glorified, and we also shall be resurrected and glorified!
God didn't just die for you spiritually; He died for you physically. He died for your whole person. He who began this good work in you will bring it to its completion. And that's the gospel!
---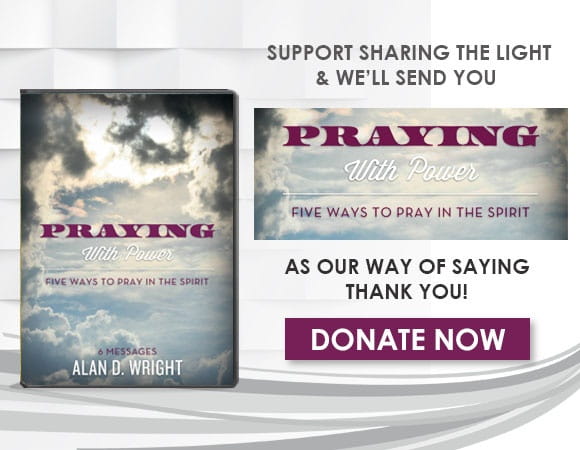 For more information please visit SharingtheLight.org.
Listen to the latest broadcast on OnePlace.com.