Awe and Intimacy [Part 2]
Are you ready for some good news?
Like a little child with his or her father, you can be simultaneously in awe of God and utterly comfortable with Him.
Today's Text: "But the woman, knowing what had happened to her, came in fear and trembling and fell down before him and told him the whole truth. And he said to her, "Daughter, your faith has made you well; go in peace, and be healed of your disease."" (Mark 5:33–34, ESV)
When our first child was a toddler, I was surprised (and delighted) to discover that little Bennett was in absolute awe of me.
For example, he was completely enamored that I could slam dunk a miniature basketball in his little Tikes basketball goal. He had no idea that his 5 foot 8 father had never even touched a real rim on a regulation goal! Bennett was also mesmerized by my super-human ability to crush a Cheerio between my bare thumb and forefinger. Ha! In my two-year-old boy's eyes, I was totally awesome.
But little Bennett's awe of me did not, in any measure, mean that he assumed he couldn't be intimately close to me. I was also the one who gave his cute face the kissing machine, held him close in the ocean waves and snuggled up to watch Winnie the Pooh videos.
God is utterly awesome and completely holy. But when you are His child, your awe of Him does not, in any measure, mean that you should have any reservation about drawing utterly near Him. He doesn't display His strength toward His children to terrorize them; He exerts His strength on your behalf. He is your Father. He's utterly awesome and utterly approachable.
And that's Gospel!
---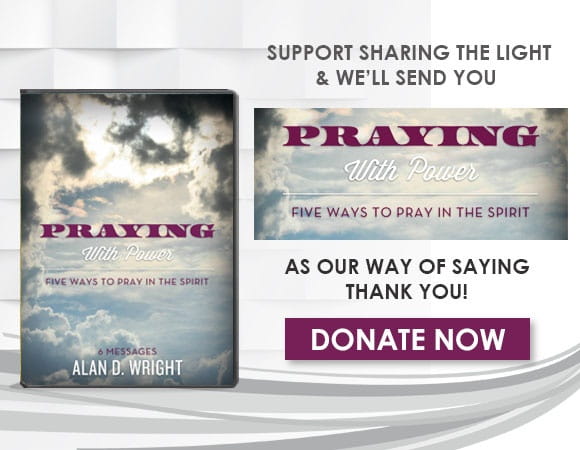 For more information please visit SharingtheLight.org.
Listen to the latest broadcast on OnePlace.com.