Let There Be Light [Part 2]
Are you ready for some good news?
The God who said, "Let there be light," is forever full of light Himself.
Today's Text: "And God said, "Let there be light," and there was light." (Genesis 1:3, ESV)
My wife's uncle Stanley was a pilot many years ago. He flew a small plane which didn't have much navigational equipment. One day they miscalculated their time and it became dark, so with no equipment to find an airport, they had no choice other than to keep flying, all the while wondering when they would run out of gas.
Suddenly, the field beneath them began shining with airport runway lights! Thinking someone had heard them in the sky and had turned on the runway lights for them, they landed their plane safely and then ran out to tell the man how thankful they were.
"THANK YOU! Thank you for turning on those lights when you heard us overhead!"
But the man said, "I didn't hear you flying overhead. This is a new battery-powered light system for the runway, and I just came out here to turn it on and see if it worked."
If a battery-powered set of runway lights could save a pilot in the sky, how much more does the light of God's Word – the revelation that comes from God – light up our way? God's Word is a light unto our path.[1] It is a light to keep us from stumbling while we are on the path, and it is a light as to which path to take.
When God said, "Let there be light," blazing, glorious light came forth at 186,000 miles per second and nothing has ever been the same. When Christ came into the world 2000 years ago, spiritual light came gloriously in our midst and nothing has ever been the same. Christ is the light of God to us. He torches up the night. He shines the way for us. He saves us from the darkness. And that's the Gospel!
---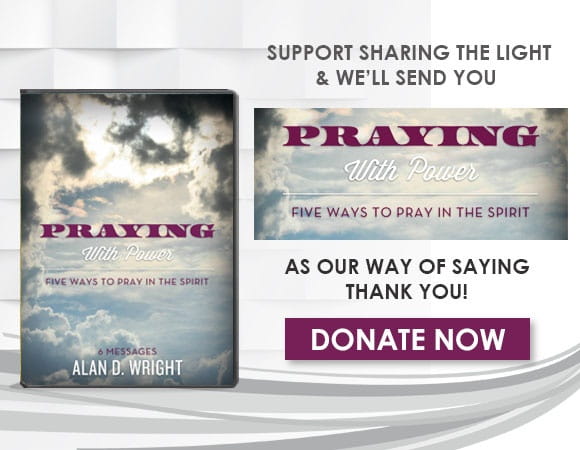 For more information please visit SharingtheLight.org.
Listen to the latest broadcast on OnePlace.com.