The Forgotten Son Who Became King of All [Part 3]
Are you ready for some good news?
Jesus was forgotten so that you could be favored.
Today's text: "But the Lord said to Samuel, "Do not look on his appearance or on the height of his stature, because I have rejected him. For the Lord sees not as man sees: man looks on the outward appearance, but the Lord looks on the heart."" - (1 Samuel 16:7, ESV)
The story of Samuel anointing the unlikely youngest son of Jesse to be Israel's new king is a glorious foreshadowing of the ultimate David. Christ, the Son of David, was more David that David could ever be.
The unlikely exaltation of David, the one son that Jesse assumed could never be king, strikes a familiar chord in scripture. Over and over we see a younger son (normally overlooked in a culture that values the firstborn son) being surprisingly blessed.
God applauds the younger brother Abel's gift over Cain's. Jacob, the younger of Isaac's twins, emerges with the blessing of his father. Joseph, the youngest son of Jacob, is sold, imprisoned and forgotten only to rise to glorious power. Jacob blesses the younger son of Joseph, Ephraim, instead of the older boy, Manasseh. And when Jesus tells His powerful parable of a Father's two sons, the younger brother becomes the object of great rejoicing.
Why the mysterious theme?
The Bible describes Jesus as the firstborn of all creation. He was God's firstborn Son. He deserved nothing but favor, blessing and honor. Instead, the Firstborn was treated as if the forgotten runt. The most powerful being in the cosmos was rendered utterly weak and completely abandoned by the world on the cross. As Jesus hung on the tree, all the forgotten younger sons and daughters received the unimaginable. By grace, through faith alone, anyone who accepts Christ's saving work is treated as if he or she is God's own firstborn. It was a shocking exchange. Jesus was forgotten so that you might be favored. And that's the Gospel!
---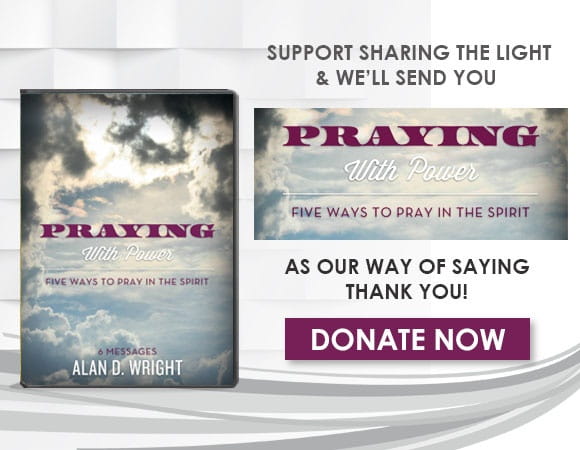 For more information please visit SharingtheLight.org.
Listen to the latest broadcast on OnePlace.com.