Changing the Way You Change [Part 2]
Are you ready for some good news?
It's not the fear of God that changes us; it's the kindness of God that transforms our lives.
Today's Text: "And when Jesus came to the place, he looked up and said to him, "Zacchaeus, hurry and come down, for I must stay at your house today." So he hurried and came down and received him joyfully." (Luke 19:5–6, ESV)
We're looking at the life of Zacchaeus again today. He was a tax collector – the most despised occupation in Israel. Deemed a traitor by his peers, Zacchaeus would have been one of the most lonely, rejected men in his community. He was rich, but he was so poor. When he climbed the tree to get a glimpse of Jesus, he could have never imagined the unsearchable kindness of Christ that would be shown him. Jesus honored Zacchaeus by spending the day with him.
No command was given to Zacchaeus but he spontaneously declared: "Behold, Lord, the half of my goods I give to the poor. And if I have defrauded anyone of anything, I restore it fourfold." Luke 19:8–9, ESV)
Zacchaeus reminds me of Dickens' famous Ebenezer Scrooge.
The miserly, miserable Scrooge was visited by the ghosts of Christmas Past, Present, and Future. In his separate journeys with each of them, he encountered dark and fearful images.
But in the midst of his journeys, what was it that really changed the man's heart?
It was undeserved kindness. When Scrooge awakened and realized he was still alive, it was not the fear of his death that changed him. It was the delight of having the chance to live; it was the recollection of love; and it was the awareness that he could have been slain for all his wretchedness, but instead was shown kindness and an opportunity to live. THAT is what changes a man's heart.
When God called Zacchaeus' name, the tax collector surely expected public shame and rebuke. But instead, Jesus honored him. Zacchaeus could have been destroyed for his wretchedness, but instead was shown favor. The glorious dawning of hope entered his heart and he was a changed man. When you deserve curse, but receive blessing instead, your heart changes and you discover joy. And that's the gospel!
---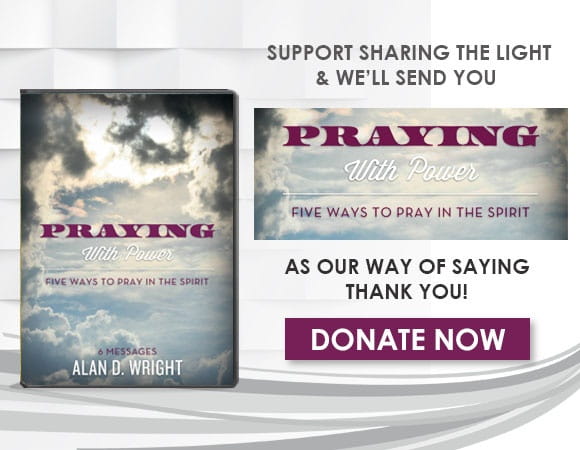 For more information please visit SharingtheLight.org.