Boundless Riches [Part 1]
Are you ready for some good news?
The boundless spiritual riches of Christ are on display in His church – which means, in you.
Today's Text: "8 Although I am less than the least of all the Lord's people, this grace was given me: to preach to the Gentiles the boundless riches of Christ, 9 and to make plain to everyone the administration of this mystery, which for ages past was kept hidden in God, who created all things. 10 His intent was that now, through the church, the manifold wisdom of God should be made known to the rulers and authorities in the heavenly realms, 11 according to his eternal purpose that he accomplished in Christ Jesus our Lord…." (Ephesians 3:8–11, NIV)
Our new series that begins airing on the radio today takes its name from Paul's descriptive word for the spiritual riches of Christ:
"Boundless."
In a world of grievous limitations, there is something that has no limits.
In a world where many feel bound up, there is something that never binds.
In a world where many feel bound by their past, their sin, their addiction, there is something that looses bonds.
We assume that everything good has limits. As vast as it is, Bill Gates fortune isn't boundless. As deep as it is, the Atlantic Ocean isn't bottomless. As grand as it is, the Grand Canyon is still walled in.
But some things are, indeed boundless. Some things can't be quantified.
Like love.
I don't have a limited portion of love for my wife or children. There isn't a point at which my love runs out or cannot increase.
Like a seed.
One seed planted grows into a plant that bears fruit containing more seed. One seed has boundless potential for impact.
Your life in Christ is like a seed. There is no secret limit to what God can do in and through you. The possibilities are boundless. And that's the Gospel!
---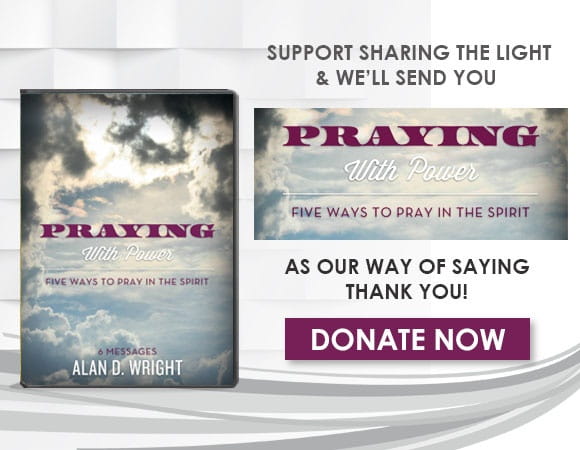 For more information please visit SharingtheLight.org.