Boundless Provision [Part 2]
Are you ready for some good news?
When it comes to giving, you aren't a slave obeying a rule; you're a farmer sowing seed.
Today's Text: "The point is this: whoever sows sparingly will also reap sparingly, and whoever sows bountifully will also reap bountifully. Each one must give as he has decided in his heart, not reluctantly or under compulsion, for God loves a cheerful giver. And God is able to make all grace abound to you, so that having all sufficiency in all things at all times, you may abound in every good work." (2 Corinthians 9:6–8, ESV)
A lot of Christian teaching on giving focuses on Malachi 3: "Will a man rob God? Yet you are robbing me… You are cursed with a curse…. Bring the full tithe into the storehouse….."
So, a lot of Christians (consciously or unconsciously) give in order to avoid curse. But how can we be under a curse given Paul's words to the Galatians: "Christ redeemed us from the curse of the law by becoming a curse for us—for it is written, "Cursed is everyone who is hanged on a tree"— so that in Christ Jesus the blessing of Abraham might come to the Gentiles, so that we might receive the promised Spirit through faith." (Galatians 3:13–14, ESV)
If Christ took the curse for me and I'm not under the covenant of the law, how can I be under a curse.
When Paul urges Christian generosity to the Corinthians he doesn't harken to Malachi; he embraces the image of the farmer.
The farmer doesn't begrudgingly count out ten percent of his seed to sow. How silly to imagine the farmer saying, "I just hate throwing this seed out into the field. But, I have to – it's my duty."
Of course not. The farmer wants to sow as much as he can! His eye is on the harvest. His vision is on the power of the seed.
I think it's a great idea to give at least ten percent of your income to the Lord. But the Christian motivation for giving isn't from the law – it's from God's grace. Think of your time and money as seed. You're a farmer. Find a good field. Sow all you can with joy. And that's the Gospel!
---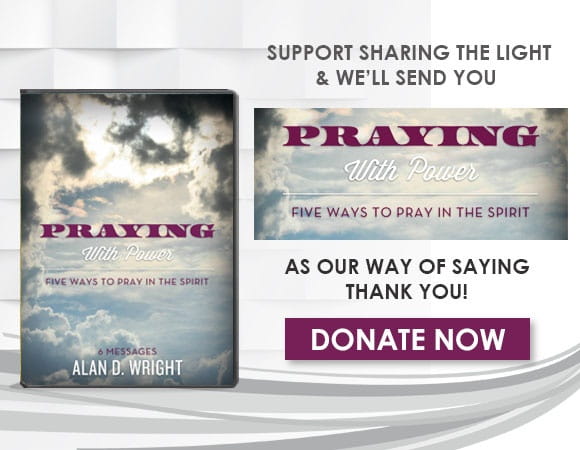 For more information please visit SharingtheLight.org.