Boundless Life [Part 1]
Are you ready for some good news?
Your emptiness doesn't disqualify you from God's blessing; it attracts it.
Today's Text: "And Elisha said to her, "What shall I do for you? Tell me; what have you in the house?" And she said, "Your servant has nothing in the house except a jar of oil." Then he said, "Go outside, borrow vessels from all your neighbors, empty vessels and not too few. Then go in and shut the door behind yourself and your sons and pour into all these vessels. And when one is full, set it aside."" (2 Kings 4:2–4, ESV)
One of the most beautiful miracles in Elisha's ministry depended on emptiness. Upon the prophet's instruction, a poor widow borrowed empty vessels from her neighbors. The miraculous oil kept flowing as long as there was an empty jar available.
God is drawn to our emptiness.
Charles Spurgeon put it powerfully:
"My Lord Jesus does not want your help. Abstain, resolve, repent, advance—do what you will. But do not join these poor things to His great salvation. Give up once and for all depending upon what you have done, even when you have done all—as an unprofitable servant quit all claims of wage and appeal to mercy only. Dismiss the proud notion of containing anything in yourself which comes of your fallen nature and yet can be acceptable with God. …Empty buckets are most fit for the well of grace—these shall be filled while the full ones stand idle at the well's mouth."
Empty buckets are most fit for the well of grace.
You can't bring God your merits and expect a blessing in return. You're better to bring your emptiness and just say, "Fill me."
The widow's oil didn't run out until there were no more empty vessels. The oil of the Holy Spirit never runs out as long as there is receptivity in your heart. And that's the Gospel!
---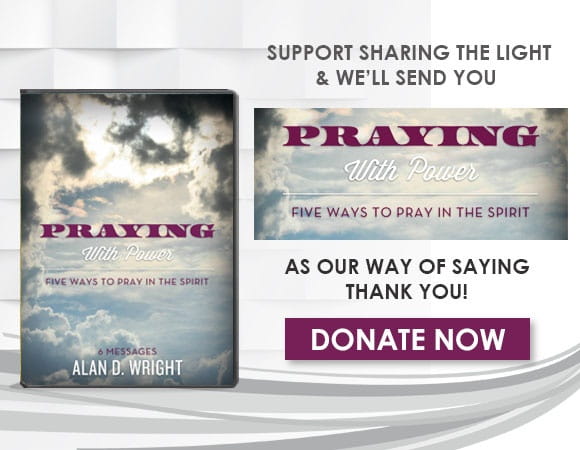 For more information please visit SharingtheLight.org.